Big Seven Travel ranks Cyprus' Fig Tree Bay third among World's Top 50 beaches for 2019
The popular beach at Fig Tree Bay got third place in the Top 50 Best Beaches In The World 2019 in a recent Big Seven Travel survey.
The travel site Big 7 Travel tallied votes from its audience along with aggregating previous data from other sources in order to come up with the "most amazing beaches to visit right now".
Ranging from amazing black sandy shores to city beaches and island spots from Burma to Mauritius, the site proposes an essential guide for vacation enthusiasts who are in search of their next beach destination.
Following Golden Horn and Whitehaven beaches in Croatia and Australia, Fig Tree in Protaras came in third place.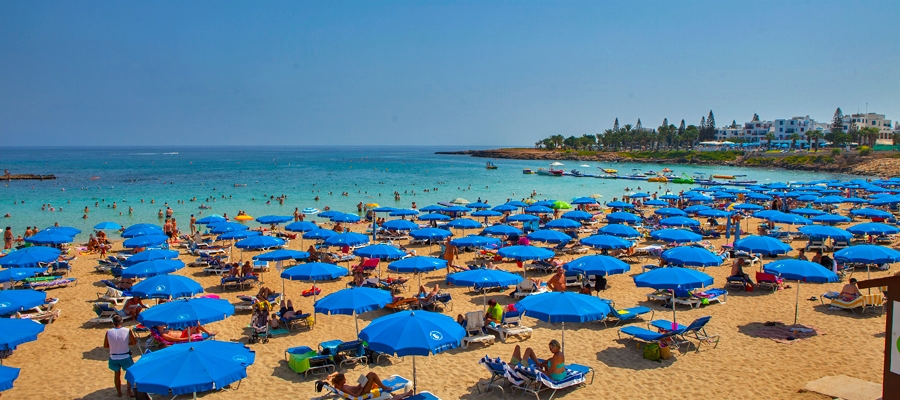 Fig Tree Bay, which takes its name after a decades-old solitary fig tree in the area, features an uninhabited islet in the sea within swimming distance, an exciting adventure for those who want to see it up close.
The scenic sandy beach in the resort of Protaras with crystal clear waters was also among the most photographed beaches in the world on Instagram last year. Fig Tree ranked at number 20 globally in 2018, while Australia's Whitehaven was still the most photographed beach on the social media app.
 It has golden sand, lively beach bars and plenty of umbrellas to shelter from the sun, the website says, adding that "it's popular, so don't expect an empty beach, but it's so pretty you won't mind sharing."