This year, PORSCHE CYPRUS celebrates 30 years of iconic performance on Cypriot roads. All this is thanks to the vision of Alkis Iacovides, the man who passionately loved PORSCHE and decided to introduce the favorite German car models in Cyprus three decades ago.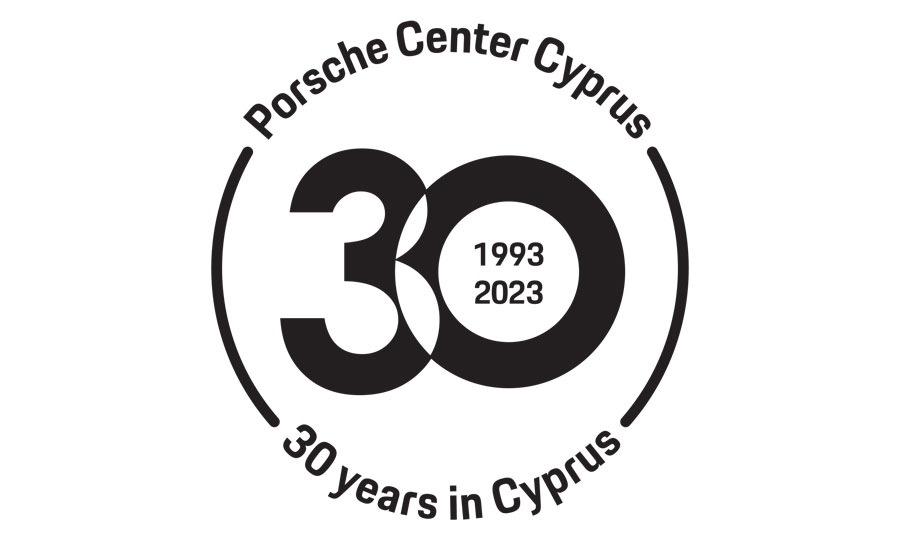 It was on 4 February 1993 when Alkis Iacovides, an enthusiastic businessman who deeply adored cars, founded A.I. MOTOKINISI LTD and acquired the exclusive PORSCHE dealership in Cyprus. He had great love for sport driving and racing, since in his youth he used to successfully participate in the Cyprus International Rally. The combination of these two passions was often what made him want to regularly travel to various parts of the world, to take part in and closely monitor the international motor shows, visit PORSCHE's showrooms and of course be the first to be informed about the latest developments and innovations in the automotive industry. This was the beginning of the subsequent successful growth of the PORSCHE CYPRUS dealership, where Alkis Iacovides took over the role of Managing Director for many years, before handing over the baton to his children who continued the impressive performance of the dealership in our country.
Historically, PORSCHE CYPRUS built its first car exhibitions in Nicosia in 1993, at Achaion Street in the Engomi area. It was the first showroom dedicated to PORSCHE cars, a small space compared to today's standards; however, it housed for the first time the grand dream of Ferdinand Porsche, the man who first dreamt of the historic car and made his dream come true. All this was thanks to Alkis Iacovides vision to enable every genuine lover of the iconic car to face the car up close, touch it, drive it and eventually make it their own. What followed? Conquering roads and the hearts of the drivers in Cyprus, the next showroom in Nicosia was created in 2006, fully meeting the high standards of PORSDCHE Germany worldwide. As a next step, Limassol also had its first showroom in 2010 and in 2022 this was followed by the creation of an innovative, completely new space, called PORSCHE DESTINATION. This was the showroom that came to make a difference. It is one of PORSCHE's 4 most state-of-the-art showrooms in Europe, a real point of reference in terms of how such a space can bring together all the services provided and at the same time offer aspiring drivers a sense of complete experience of what driving a PORSCHE is really all about. Today, all PORSCHE DESTINATION visitors can admire the breathtaking PORSCHE models: 911, Carrera & Targa, Cayenne, Macan, Panamera, Boxster, Cayman and Taycan, the cars that everyone falls in love with at first sight.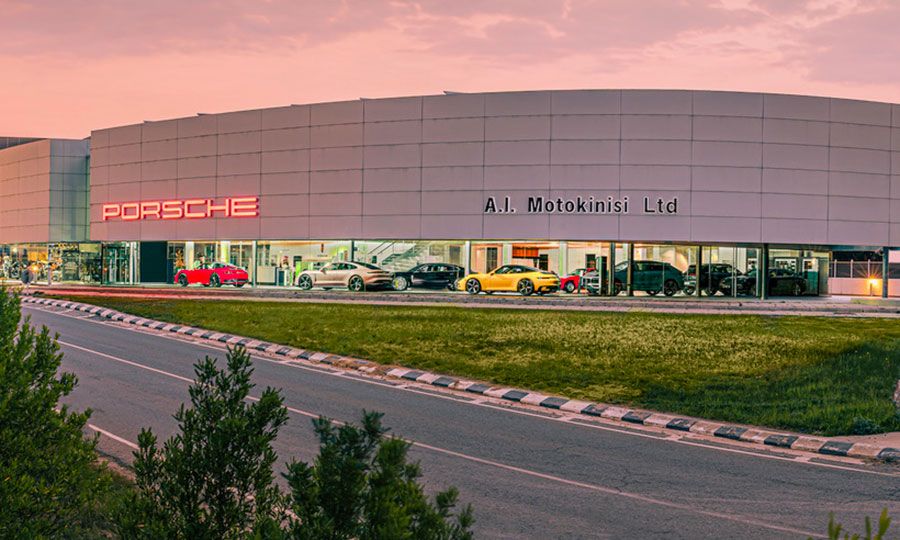 It is worth noting, however, that PORSCHE CYPRUS is not only a leader in the automotive sector. Embracing and supporting everything new and innovative, PORSCHE CYPRUS takes the initiative to take a stand and decisively support social issues. With its participation in PORSCHE's SHIFT Project globally, it aims to highlight established women who have faced racial stereotypes and realized their dreams as regards standards of value for even more dynamic women. That's why PORSCHE CYPRUS appeals directly to the woman of today, reminding her that a luxury car of high standards, a car that seemed to be a male privilege in the past, is now part of what she can and is entitled to dream of, just like everything she chooses and wants to conquer.
With a legacy of 30 years of presence in the Cypriot car market, PORSCHE CYPRUS and A.I. Motokinisi Ltd continue to have a single destination: the ultimate driving experience also for the next 30 years.