Alphamega Hypermarkets is celebrating the one-year anniversary of its e-shop by offering one month of free delivery on all online orders.
Wanting to thank its customers, who embraced the chain's e-shop from day one, the company will be offering free delivery for orders placed online between 1 and 31 March 2022.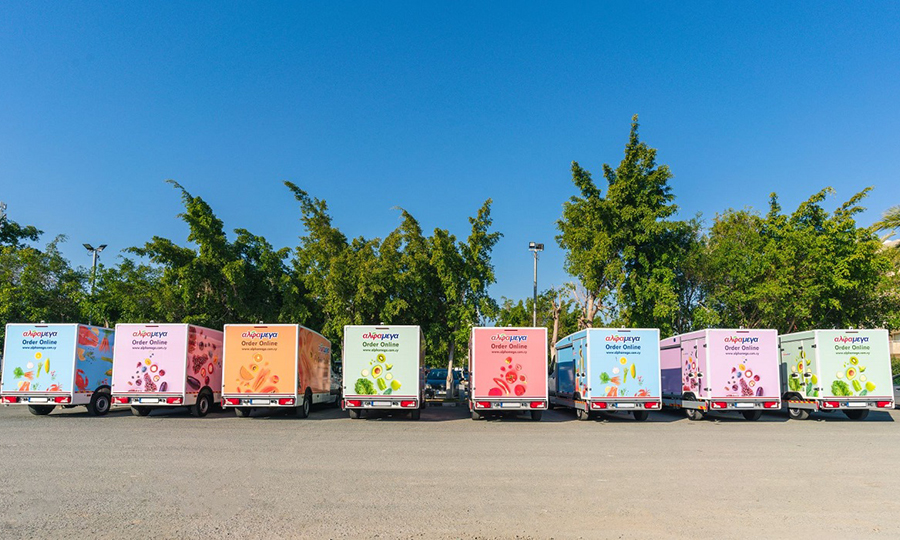 Consumers will be able to benefit from free delivery by carrying out their shopping online, through the Alphamega e-shop. By adding products to their shopping cart, they will automatically activate a voucher for free delivery, so that they are not charged any extra delivery fees when placing their order.
In statements, the Chief Marketing Officer of Alphamega Hypermarkets, Yiannis Ioannou, said that ''Our decision to offer one month of free delivery for online orders is the least we can do to show our gratitude to our loyal customers, who, from day one, fully embraced our e-shop. The public's response exceeded all our expectations and forecasts. Indicatively, by the end of February, we gained 25,000 new clients. Our commitment is to continue our efforts to meet the continuously changing needs of our customers, thus improving their online and in-store shopping experience''.
Alphamega Hypermarkets' e-shop was launched in February 2021, offering island-wide delivery and over 10,000 products. The consumers' huge interest became evident from the e-shop's first months of operation, as visitors quadrupled in May 2021 compared to when the e-shop was first launched, while the average number of products in the consumers' online shopping cart was four times higher compared to that of customers shopping in-store.
It should also be noted that one year on, a large proportion of Alphamega Hypermarkets customers are now exclusively using the chain's e-shop to do their shopping.