PRESS RELEASE
09/04/2019
Bank of Cyprus trains its staff at Social Media Platforms
«Skills Accelerator Program» - Digital  communication
Digital communication is the future. Social networks have changed the way we communicate and interact with others. In Cyprus, the use of social media is substantial, with over 800,000 monthly active users on Facebook and almost 500,000 on Instagram, with 90% of the use being on mobile devices.
Bank of Cyprus, in cooperation with CYTA, successfully presented presentations in Nicosia and Limassol within the framework of the 'Skills Accelerator Program. The presentations focused on the development, usefulness and practical use of Social Media Networks.
The speakers presented topics on the digital revolution and the future of digital communication, and gave a retrospective development of communication and the impact of technology, the use of social networks in Cyprus, and the way they affect communication. Furthermore reference was made on the code of conduct in Social Networks.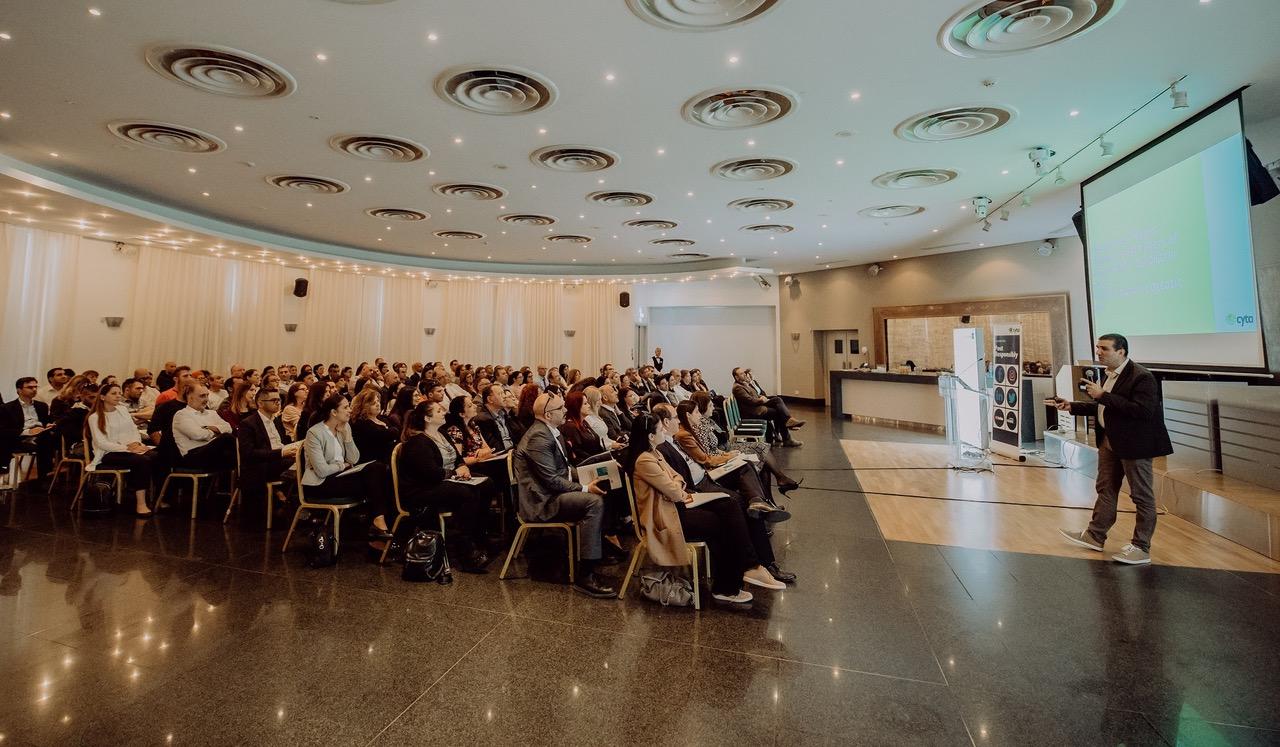 Presentations were made by Mr. Stephanos Stefanou and Mrs. Nassia Agapiou from CYTA, and Mr. Stavros Kontaktsis, Senior Partner of Giraffes in the Kitchen, CYTA's Social Media Consultant.
Mr. Stefanou referred to the digital revolution and the presence of CYTA in social networks.
Ms. Agapiou analyzed CYTA's Code of Conduct for social networks,emphasizing the areas where one should pay attention in digital communication.
In his presentation Mr. Kontaktsis made a brief reference to the evolution of communication and the influence of technology, making reference to the use of Social Media in Cyprus and the way they affect communication. Finally, he analyzed the need for flexibility and the need to create personalized solutions in order to survive in the new digital age.