PRESS RELEASE
Construction of the Sewage System in the Communities of Pyrgos (Contract E17A) and Parekklisia (Contract E17B)
Α ceremony took place on Friday 28/8/2020 at the Multipurpose Center of the Community of Pyrgos, for the signing of the Contracts for the construction of the Sewerage System in the Communities of Pyrgos and Parekklisia.
The Contract concerning the Community of Pyrgos, worth €5,880,000 (plus VAT) and the Contract concerning the Community of Parekklisia, worth €4,288,000 (plus VAT), were awarded to Cyfield Construction Limited following an open tendering procedure.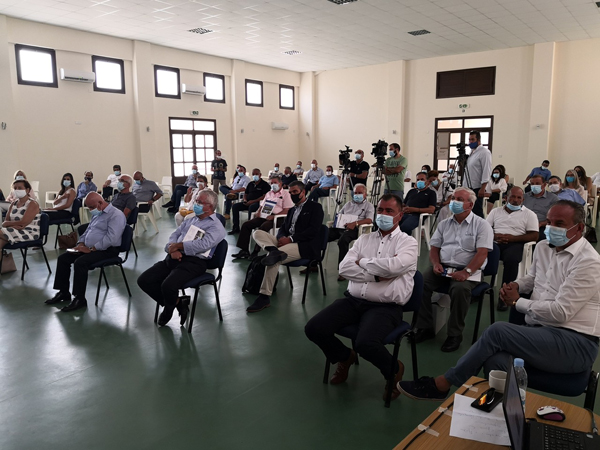 SBLA considers this project as a key milestone in its expansion outside the Limassol urban areas and is also an important step towards progress, development, modernization and environmental protection in the two major Communities of the Limassol District
The project is co-financed by the European Union Cohesion Fund, for the programming period 2014 - 2020. The total length of sewerage pipes to be constructed within the Communities is approximately 49 km. Construction is scheduled to begin in October 2020 and is expected to be completed within 20 months, under the strict supervision and guidance by SBLA staff and SBLA's Consultants.

The ceremony was attended by state and local officials, while the event was covered by the Media.
Yiannis Tsouloftas
General Manager
31 August 2020