Cyprus-based fintech company Exness has just donated three fully-equipped firetrucks to the Forests Department of Cyprus. This donation is part of the €300,000 pledge made by Exness CEO Petr Valov in 2021, following devastating wildfires across the island.
In a small ceremony that took place on Tuesday, August 2, 2022, at the Nursery of the Forests Department in Athalassas, Nicosia, Exness Head of CSR, Martin Thorvaldsson, handed the keys of the three firetrucks to representatives of the Forests Department. A small demonstration followed, whereby the fire rangers exhibited how the new trucks work, to the selected guests.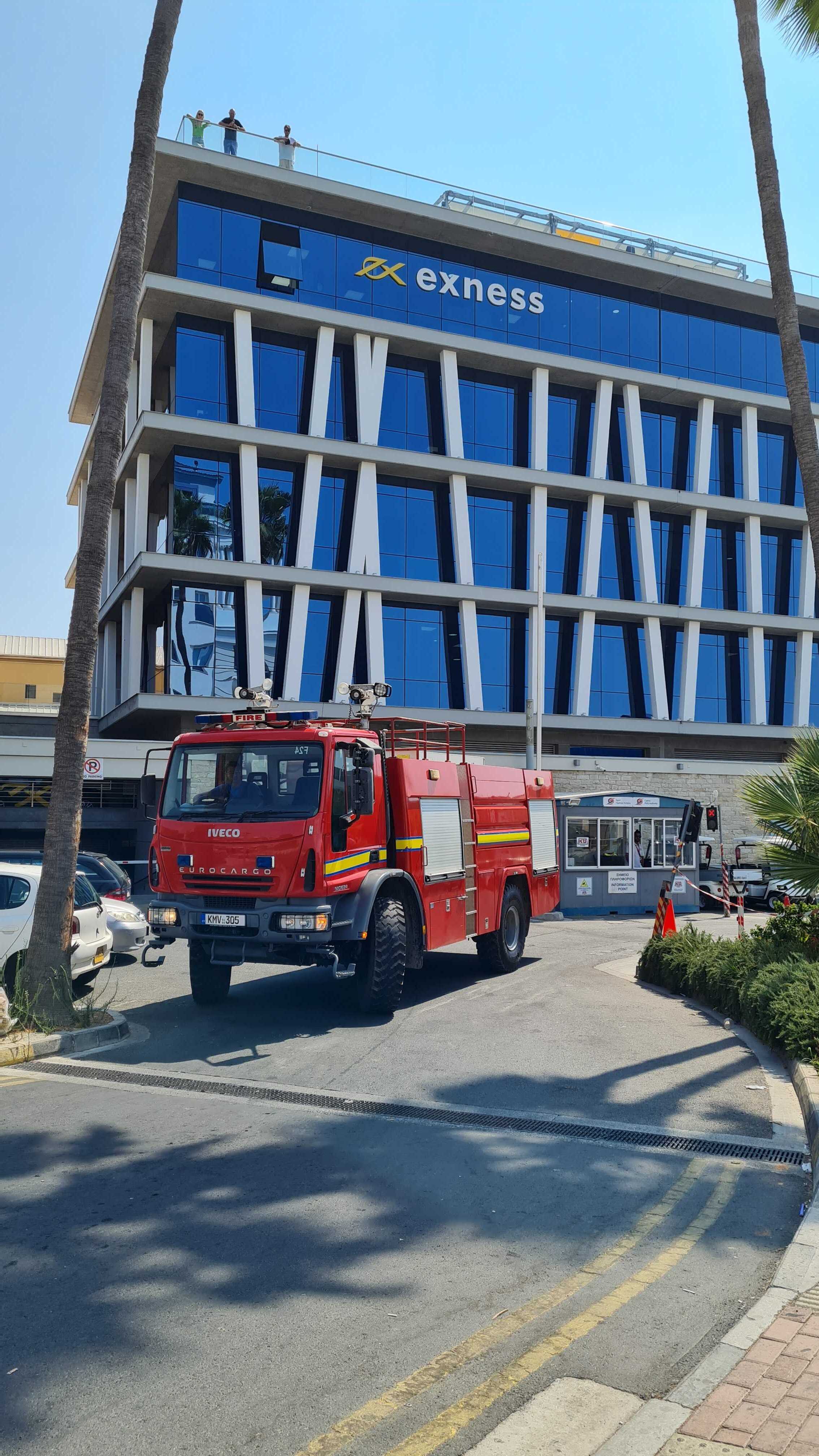 At the ceremony, Mr. Thorvaldsson of Exness emphasized the importance of the private sector contributing to the altruistic and heroic efforts of the firemen and forest rangers. "First of all I would like to say that Exness cares deeply about Cyprus", Mr. Thorvaldsson stated. "All of us at Exness, Cypriots or not, consider Cyprus as our home, and we were all devastated when we saw the results of the fires last year in the Eptagonia area. During this tragic event, we all felt like Cypriots. We are therefore very happy to contribute to fighting future forest fires by donating these three fire trucks. We hope and trust they will come to good use. In the coming years, we have plans to help even more, and we look forward to a fruitful collaboration with both the Department of Forests and the Cyprus Fire Service." More specifically, the global firm is also planning to donate special technologically advanced, tailor-made to the Cypriot landscape drones, that are going to be able to detect fires from their early stages.
The director of the Forests Department, Charalambos Alexandrou, stated, "Year after year, this issue worsens for many reasons, including climate change. Our priority as a department is the preservation of our forests and the prevention of fires. These firetrucks, donated by Exness today, as well as the advanced technology of drones that are currently being developed, are going to contribute greatly to our efforts to keep our forests intact and our communities safe. We are deeply grateful to Exness for its essential donations."
The Minister of Agriculture, Rural Development and Environment Costas Kadis stated, "The contribution of the private sector, from companies such as Exness, to governmental efforts, was deeply humbling and appreciated. Exness did not only donate these three firetrucks - it also pledged to help with high-tech equipment that has already been ordered as well as with reforestation events. With the support of companies like Exness, we will be more equipped and ready."
Exness is a global multi-asset broker which uses a unique combination of technology and ethics to create a favorable market for traders and raise the industry benchmark. Exness' ethos and vision revolve around the concept of offering its clients a frictionless trading experience, by bringing to life the financial markets in the way they should be experienced. Exness' identity and commitment to the two worlds of technology and ethics, as well as its loyal client base which counts hundreds of thousands of active traders every month, are key drivers of the global brand. Today, Exness records over $2 trillion in monthly trading volume and has set its focus on a strategic expansion to new corners of the world.