Money Review
Sarah Blakely is a billionaire again. The woman who built a business empire giving a rather simple solution to a daily problem of women, went through several ups and downs. But after the deal to sell a majority stake in its company, Spanx to Blackstone, she broke the $ 1 billion barrier again.
"People have been asking me for 20 years, 'When will you sell Spanx?' And for 20 years I told them 'I will just know when the time is right'. "Well, today is the day," Blakely wrote on her Instagram account.
As with many successful entrepreneurs, Blakely's success story begins with a failure. Ever since she could remember, she wanted to follow in her father's footsteps and become a lawyer. But when it came time to take a legal exam, he was cut short. The second time, he took intensive classes, read day and night, but was cut again.
To manage this failure, she thought of getting a job at the "happiest place on earth", Disney World. Her goal was to audition for the role of Goofy, but even there, a disappointment awaited her. When she auditioned for the position, she was told she was too short to wear Goofy's suit.
So, after a while, the job at Disney World tired her out. She decided to return to her paternal home and live with her mother. Without a clear picture of what she wants to do with her life, she got a job at a door-to-door fax company. "It was one of those places where all you needed to do to get hired was to have a pulse. On my first day at work, they gave me a phone book and said, 'These are your zip codes. "Now go out there and sell," he recalls.
"Most of them closed the door on my face. "At least once a week, someone tore my business card in front of me and sometimes, they called the police to get me out of the building," he says.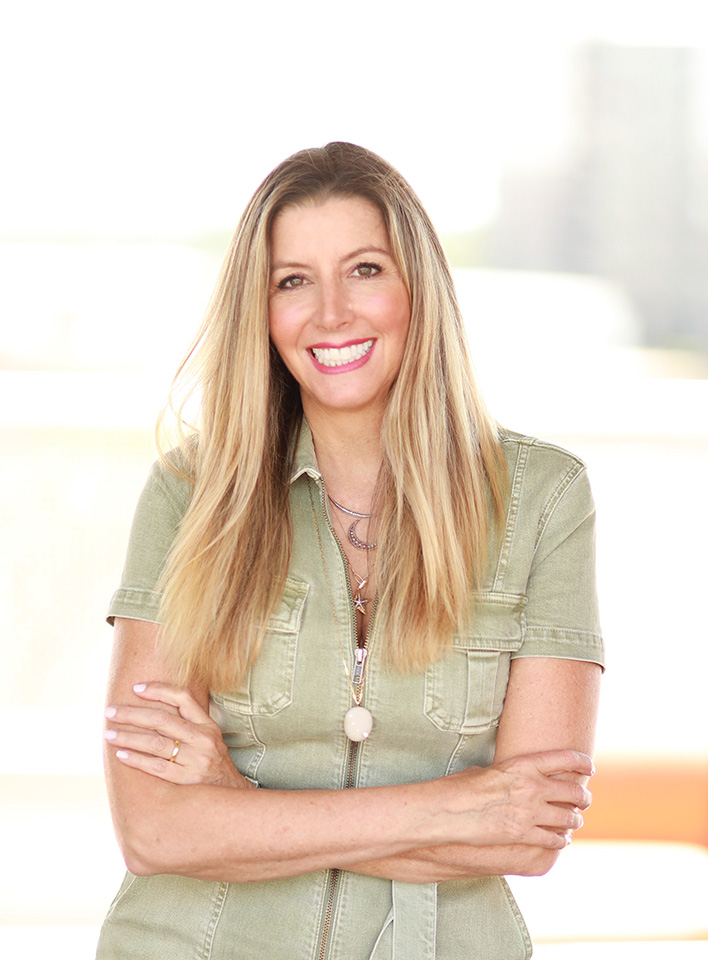 But very soon, he developed immunity to the word "no". Sometimes, in fact, she saw her condition as amusing.
"While selling faxes, I spent a lot of my free time trying to think about what I really wanted out of my life and what my strengths were. I knew I was good at sales and that I finally wanted to work for myself. I thought that instead of faxing, I would like to sell something that I would have created myself and for which I would have a real interest ".
Until one day, the idea that would make her a billionaire came so simply. "Hoping to look better in skinny white pants, I cut my legs off a pair of tights and put them on. "This allowed me to have the advantage of tights that made me look slimmer, but at the same time, to have my legs bare, to wear my nice sandals", he describes. "The moment I saw how beautiful my buttocks looked, I thought, 'Thank you, my God, this is my chance,'" he recalls.
This is how Spanx was born, from Blakely's idea to create tight-fitting underwear that is thin, comfortable and invisible under clothes.
With the $ 5,000 she had raised from her job, she founded her brand in 2000. Twelve years later, her company had an annual turnover of $ 250 million and Wall Street valued Spanx at $ 1 billion. At 41, Blakely became the youngest self-made woman on the Forbes list of billionaires in 2012 and appeared on the cover of the magazine.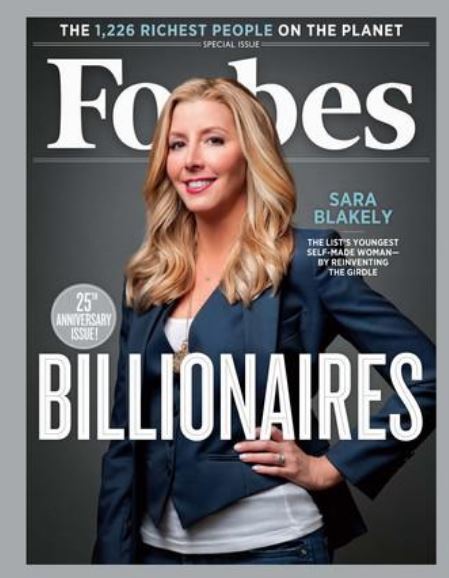 But competition erupted in the following years. Even Kim Kardashian entered this market, founding Skims, which is valued at $ 1.6 billion.
During the pandemic, when most people spent their time on the couch at home wearing overalls, sales in this category sank. And in the summer, Forbes estimated Spanx alone at $ 540 million.
Now, Blackstone is betting that demand for its products will increase and is valuing Spanx at $ 1.2 billion. According to Forbes, Sarah Blakely has a fortune of $ 1.2 billion.