Leading paytech payabl., has been announced as the main partner of Reflect Festival and supporter of its most influential and ambitious program to date.
Reflect Festival in Cyprus is one of the fastest-growing tech events in Southern Europe, the Middle East and North Africa. payabl.'s partnership with Reflect is a testament to the company's focus on fuelling growth and supporting the tech community in Cyprus, an emerging tech hub in Europe.
Reflect Festival brings together entrepreneurs, investors and decision-makers. Every year, attendees gather along Limassol's coast to discuss ideas, build relationships, and improve regional collaboration.
More than 200 businesses, including Cypriot and international startups, scale-ups, and IT players, will exhibit their innovative concepts, products and services at this year's expo. The event will be hosting C-suite level speakers from organisations in the fintech space such as Vacuumlabs, Limitless., GoodAI and more. In addition to this, Bolt, Visa and Wargaming will be featured speakers on payabl.'s branded Money & New Tech stage, adding further expertise and insights.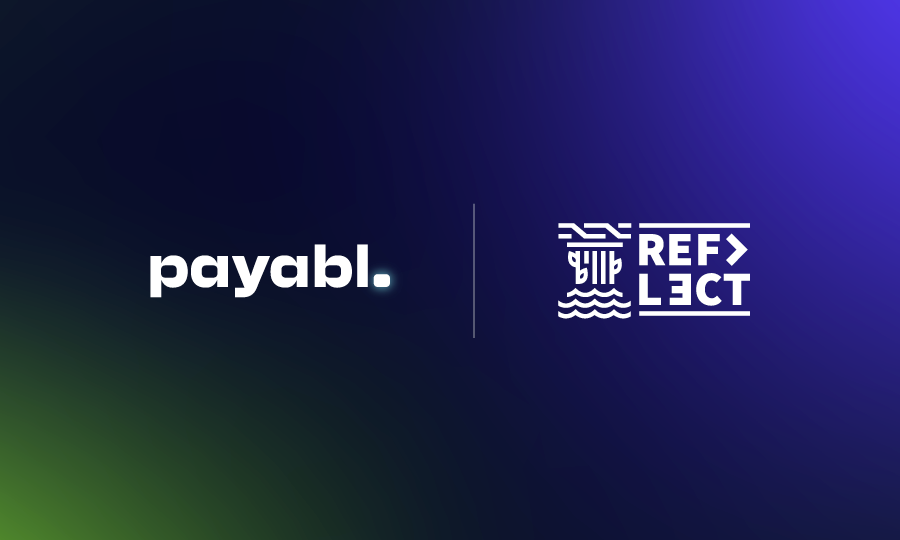 With payabl. Group CEO Ugne Buraciene hosting a panel on Payment Localisation and Igor Skachkov, payabl.'s Chief Product Officer, speaking about embedded finance at the branded Money & New Tech stage, the company is set to have a prominent presence at the conference. payabl. will also have its own dedicated podcast booth called 'Pay it forward: in convo with the payment experts', in collaboration with Fintech Finance News,  interviewing the top speakers at the show.
''We are thrilled to be the Platinum Partner of this year's Reflect Festival in Cyprus. payabl. has been supporting Reflect for quite some time now, being the festival's top partner previously for two consecutive years. In addition to this partnership, we are very excited to be hosting seasoned experts from the dynamic fintech, Web3, AI and gaming realms on the Money & New Tech stage to provide valuable insights into the future developments within these rapidly evolving domains.'' said Ugne Buraciene, Group CEO at payabl. 
"As one of Europe's fastest growing fintechs, we're keen to support Reflect with its significant importance for the tech and business, and we take great pride in our backing for this remarkable event."  Ugne added.
''payabl. has been an important pillar of Reflect Festival for the past couple of years, and we are proud to call them our Platinum Partner. As our festival is the region's largest gathering for major players in technology and innovation, we only partner with the most trusted, reputable and influential organisations within the region, to fulfil the mission of the festival in bringing the key decision-makers in the tech sector together every year.''' Stylianos Lambrou, Entrepreneur, Co-founder & CEO of Heart Group, Co-founder of Reflect Festival, Co-founder of Techisland.
Continuing its significant growth trajectory over the past three years, payabl. is in the process of developing payabl.one – a platform that brings payabl.'s entire suite of solutions together in a single portal, including banking services, acquiring, issuing and local payment solutions.
About payabl.:
Established in 2011, payabl. is a leading PayTech group with offices in Germany, Netherlands, Cyprus, and the UK. Through its holistic payments offering payabl. can facilitate transactions from 300+ payment methods. Through its extensive expertise, payabl. enables businesses to grow, positively transforming the communities they engage in. payabl. offers its customers a high-tech, high-touch approach, providing future-ready payment solutions for merchants from a wide range of sectors around the world. With unrivalled experience in helping clients navigate the complexity of an evolving payments environment – payabl. is the trusted partner for the world's largest merchants to unlock growth.  
To learn more, visit: payabl.com