The participation of PwC Cyprus people in the organization's annual charity Easter Bazaar, which took place at the headquarters in Nicosia on Thursday, April 6, 2023, was unprecedented. PwC people participated with their creations, handicrafts, and various delicacies, which were made available to their colleagues, to collect money and allocate it for charitable purposes. Noteworthy, the proceeds from the sales will be allocated to various charities chosen by the employees themselves.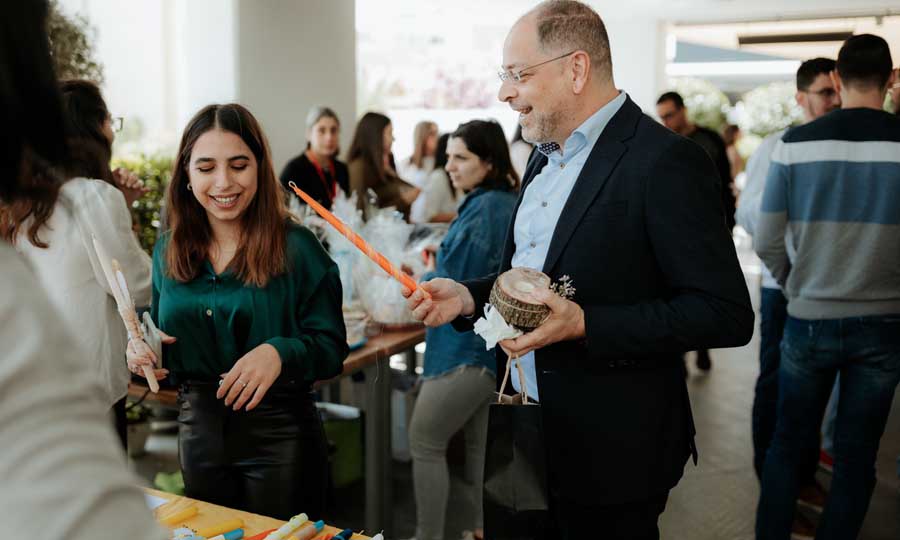 Τhe CEO of PwC Cyprus, Mr Philippos Soseilos, expressed his gratitude and pride for the massive participation of the organization's people in this beautiful event. "The people at PwC grab every opportunity they get to actively participate in actions that support those who really need it, confirming their concern for fellow human beings. Especially in today's era when social cohesion is under constant pressure, we are determined as an organization to intensify actions aimed at making a substantial contribution to the local community",
The annual PwC bazaar is part of the statutory actions of the PwC Foundation, a non-profit organisation that seeks to support initiatives that represent PwC people and encourage them to voluntarily participate in various actions supporting the local community.