Another significant action supporting the residents of the affected areas by the catastrophic fires of last summer, was recently implemented by the Non profit Organization TechIsland, through the complete renovation of the Arakapas Regional Primary School, which is located right at the middle of the catastrophic fires.
The catastrophic fires of last July, had a negative impact on the lives of people living within the affected areas, as it destroyed the natural environment of the area, including the Regional Primary School. This heartwarming video that follows, shows TechIsland's commitment to give back to society, while at the same time to send a strong message for rebuilding and redefining the future. As you will see, the school is "flooded" with colors while in the courtyard various games have been designed, thus creating an interactive and cheerful learning environment for children.
''Under these difficulties, such initiatives aim to bring joy to the people and an additional reason for the younger generation to never stop dreaming,'' said Alexey Gubarev, co-founder of Palta & XBT, who was among the visionaries of the transformation of Arakapas Regional Primary School, and who also had the role of coordinating actions on behalf of TechIsland.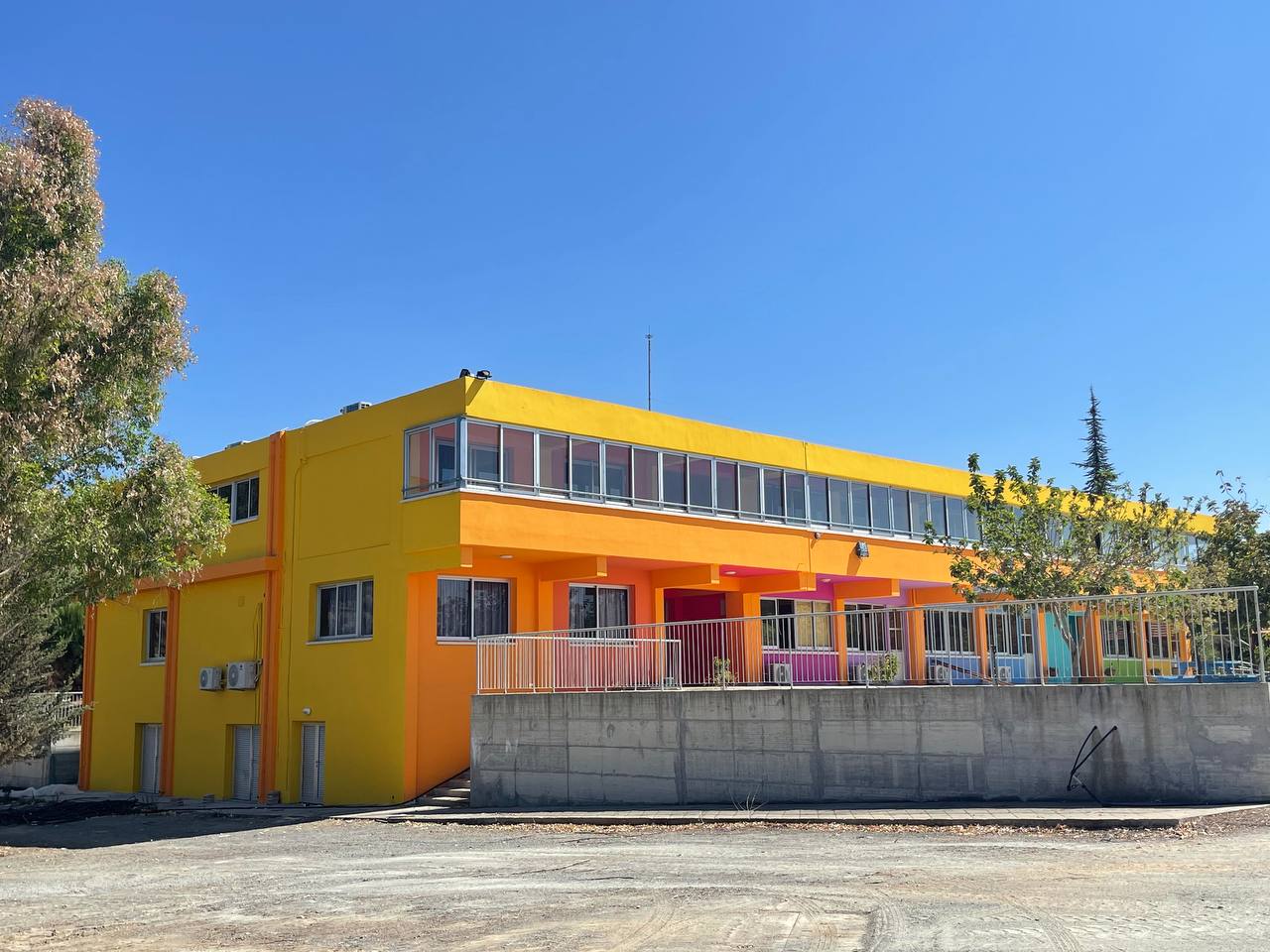 ''Our goal was to create a space for children that will inspire them, because education, just like fertile land, brings all the good'', added Mr. Gubarev, using the well-known saying of Socrates, in order to show the reasons that led to the choice of renovating the primary school.
This action is following the commitment of TechIsland member companies to support the residents of the affected areas through the implementation of various actions amounting to 900,000 euros. Among the actions already taken, last September the Board of Directors of TechIsland provided financial assistance to 54 student families amounting to 270,000 euros and another 50,000 euros to support the Fruit and Perishable Producers' Organization 'Vasiliki Gi', while other actions are expected to be implemented within the near future.