Money Review
Nine tech companies and one automaker make up the top 10 best employers in the world, according to Forbes magazine in collaboration with market research firm Statista.
The survey involved 150,000 full-time and part-time employees from 58 countries, who work for multinational companies and institutions. Respondents said they were willing to recommend their employer to friends and relatives. They were also asked to rate other employers in their industry who stand out for their positive or negative characteristics. In addition, they had to rate their companies in terms of their image, financial profile, talent development, gender equality and social consciousness.
First in the ranking is Samsung, which is based in South Korea. They are followed by the American IBM, Microsoft, Amazon, Apple, Alphabet and Dell. In eighth place is the Chinese Huawei and then Adobe. In tenth place, which is also the highest for European companies, is the German BMW.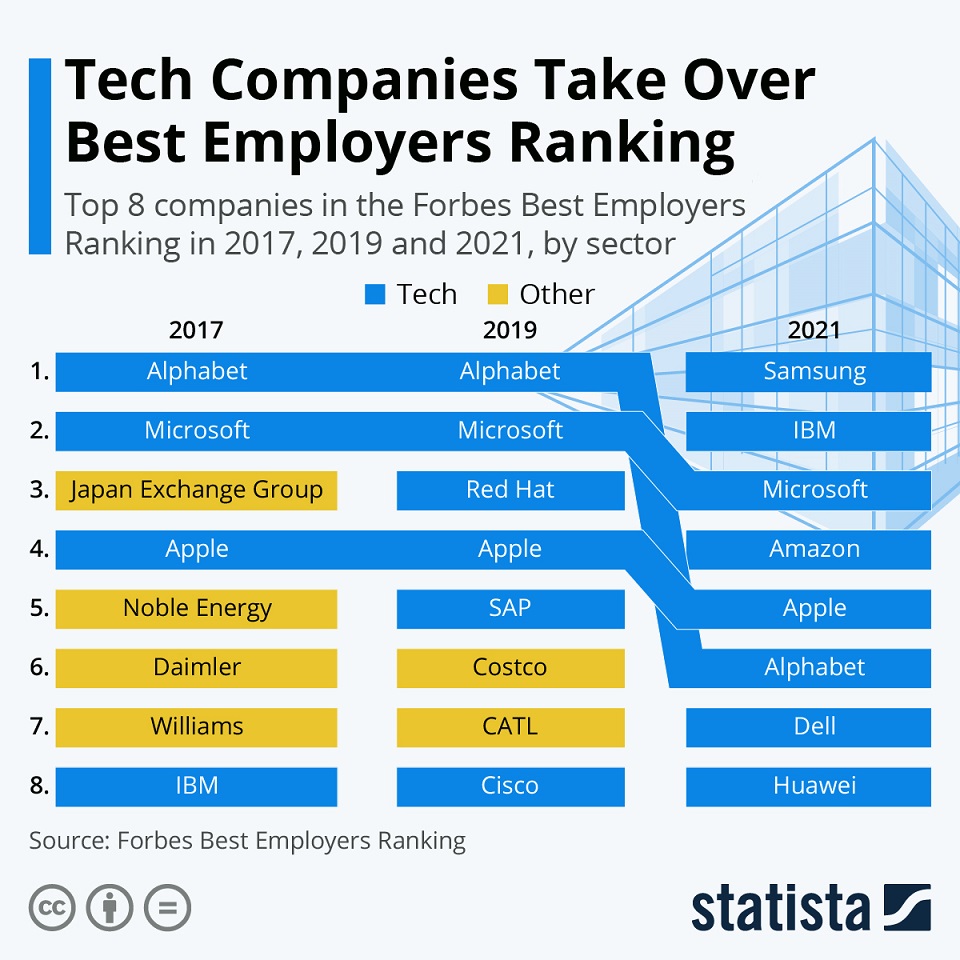 Most Europeans, especially those based in Germany, are lower in the rankings such as Adidas (14th place), Siemens (15h place), Dr. Oetker (18th place). The French aeronautical company Dassault and the Swedish IKEA won the 19th and 21st place respectively. It is worth noting that the Italian Ferrari and De'Longhi are in 28th and 34th place.