In a trip organized by the FTI Group and Meeting Point, German travel agents recently visited the island and discovered increased demand for Cyprus. "K" had the chance to speak with them and note the trends of the German market, the demand for Cyprus in 2018 and in 2023, the adjustments that must be made to increase the numbers from the German market, as well as their own intentions with regard to promoting Cyprus as a destination to their clients. The following are their conclusions from their statements to "K," as well as their estimates for travel demand in 2023. There is also a record of the most recent data regarding arrivals from Germany.
The need for awareness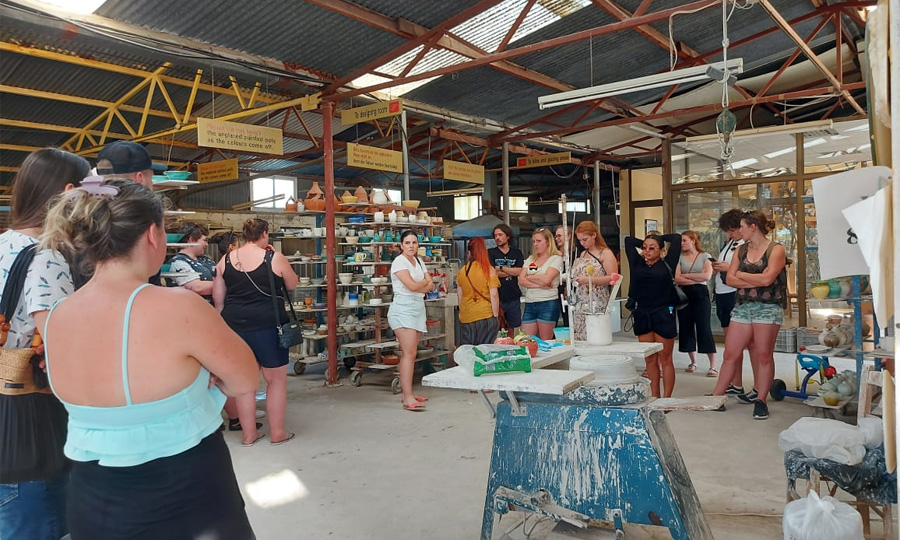 Cyprus needs to strengthen its marketing in the German market, according to Yasemin Akladious, Product & Content Quality Manager for Greece, Cyprus, Morocco, and Tunisia at FTI Group, emphasizing the importance of raising destination awareness in order to increase demand for the island among the German public. He stated that, while demand for Cyprus has increased in comparison to 2019, it is still far behind demand for other destinations. "Certainly, Cyprus can attract more tourists than Germany, but the most important thing is that it has managed to become a year-round destination, thanks to perfect weather conditions, modern good infrastructure, good hotels and nice blue flag beaches, attractive cultural places, and traditional cuisine."  A minor issue arises when comparing driving in Cyprus to the system in Germany, but as he stated, the road network and infrastructure are very good, so there is no particular problem. He expressed hope that the 2023 tourist year would remain at the same level as 2022, though he noted that the rate of inflation in Germany, higher base costs, and higher flight and accommodation costs would all have an impact on the number of visitors next year.
Excellent alternative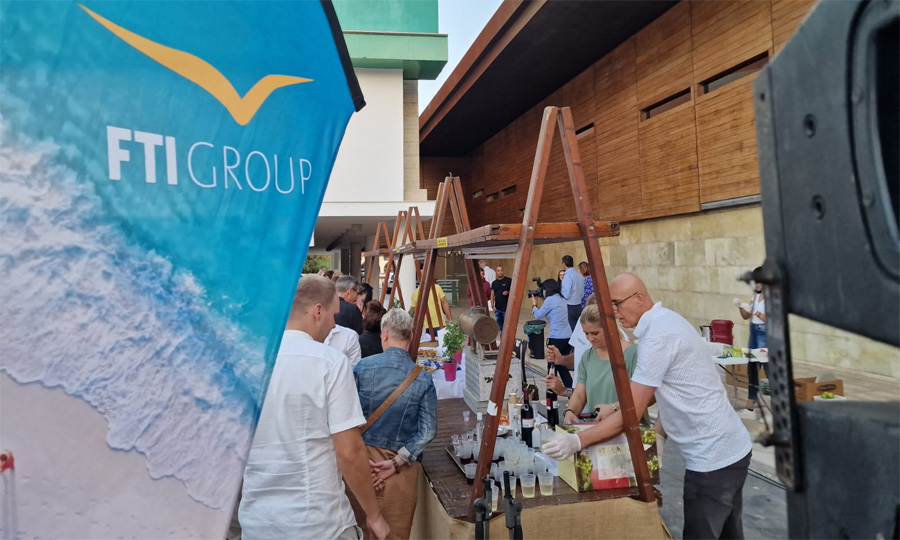 Marion Jockel, a representative of FLUGBRSE Remscheid, Raiffeisen Vertriebs GmbH, emphasized the need for more advertising for Cyprus and suggested that it might make a great vacation alternative to Greece. He listed the island's cultural identity, excellent cuisine, high hotel standards, friendliness, and hospitality as positive attributes of the location. His frequent proficiency in German came as a welcome surprise during his most recent trip to Cyprus. On the downside, he mentioned that driving on the left made it objectively difficult for German tourists to travel to the island. In general, he said that as a result of Cyprus's ability to cater to a variety of tourist needs, expectations for the island have changed.
In light of how the middle class is being more severely affected by the rising cost of living and how travel demand is increasing, he also expressed cautious expectations for 2023. He emphasized that as a result, the cost of travel will serve as a gauge for the level of bookings for both Cyprus and the overall market in the upcoming year.
Price-to-quality ratio
According to Tamas Takacs, a travel agent with the Munich-based travel agency GmbH, some of the island's advantages include modern hotels, good value for the money, opportunities for a variety of excursions, and distinctive scenery. Speaking to "K," he claimed that the pandemic's two-year break had been very effectively utilized to upgrade the hotel offers. He also praised Cyprus as a superior vacation option to Turkey and Greece.  He pointed out that while overall demand was marginally lower in 2022 than in 2019, he anticipates similar sales in 2023. He claimed that despite the Covid 19 pandemic's two-year forced shutdown, a large portion of the German population was still very interested in traveling. The "value for money" factor is evolving as the most important factor in destination selection and booking intentions for 2023, he explained, adding that "due to the current high inflation rate, the travel industry must cope with changing consumer behavior in relation to rising travel prices." According to him, 2023 won't necessarily be a success for the tourism industry because of how important traveler spending power will be.
The "distance" factor
Despite the fact that tourism businesses are more focused on other markets, Thomas Holzbrecher from the travel company My Travel Company GmbH & Co. believes that Cyprus has a great deal of potential to draw more German tourists. KG in Colonia and adds that a few things will need to change, like the price of overnight stays, which is higher than in rival destinations, in order to increase the number of visitors from Germany. The target audience is more constrained, but this presents an opportunity as well because Cyprus has a good chance to become more powerful in this market, he added. But he added that following his most recent visit to Cyprus, he will now advocate for Cyprus even more. With an average travel time of 4 hours to and from Germany in 2023, the current trend for medium-distance travel is expected to be favorable for our island.  In terms of tourist activities in Cyprus, Thomas Holzbrecher stated that there is a wide range of options that appeal to different types of customers, such as beaches, cultural monuments, beautiful landscapes, and interesting cities to visit. He described the profile of German tourists as preferring destinations that provide a variety of different experiences and activities, which Cyprus can provide. He emphasized that 2022 would be a good year for travel. "We had a very good season in 2022, the price per person was higher than in 2019, and people were really eager to travel," he added.  The outlook for 2023 is rather positive, he says, noting that despite the difficulties, travel demand will be at 2022 levels, though there will be an effort to spend less than last year.
Vote of confidence
"For us, the demand for Cyprus in 2022 was higher than before," says Niklas Göbel, managing director of Flugbörse Giessen and partner at SonnenklarTV, though numbers have not yet returned to pre-pandemic levels. In a statement to K, he expressed confidence in Cyprus as a tourist destination, stating that the island offers a diverse range of cultures and activities to appeal to all types of visitors. He believes that 2023 will be better than 2022, despite reservations about inflation and energy costs, both of which will affect German travel demand. The progression of the war, and to a lesser extent the pandemic, is adding to the negative cocktail.
Educational trip to Cyprus
In October, FTI Group, Europe's third-largest tourism company, organized the largest educational trip to Cyprus with German travel agents in collaboration with Meeting Point Cyprus and several local partners. FTI's DestiPro (Destination Pro) program hosted 72 German agents and 8 FTI product and marketing colleagues in Cyprus for 8 days in Ayia Napa, Limassol, and Paphos. The organizers presented the destination as part of the visit, giving participants the opportunity to learn about and interact with various aspects of the island. Meetings with hoteliers were scheduled, as were visits to the Thalassa Museum and the village of Akourdalia, as well as events in the heart of Paphos's old market, featuring traditional crafts, food, and wine.
Plus 31% this year over last
In terms of arrivals and revenues, the reports from German travel agents are consistent with the data from the German market thus far. The figures show that the numbers are improving when compared to pre-pandemic levels. By the end of September, the difference between 2019 and 2022 was 31%, with 136 thousand German tourist arrivals in 2019 and 178 thousand in 2022. According to the most recent data on tourism revenues and per capita tourist spending, these are tourists with relatively high tourism spending.  The tourism revenue generated by German tourists in October alone amounts to 27.5 million euros. In particular, 31,556 German visitors came to Cyprus for vacation in October. The average length of their stay was 8.9 days, with an average per capita expenditure of €873.82 and a daily per capita expenditure of around €100. Similarly, tourism revenues from the German market in October 2019 totaled €19.2 million, with 21,678 arrivals, an average length of stay of 9.8 days, and an average per capita expenditure of €886.68 and €90.48 per day.
More advertising in '23
This is a market that the Ministry has identified as one of its advertising priorities for 2023. According to the review of the National Tourism Strategy implementation for the period 2020-2022, Germany is one of the markets with the highest advertising expenditure for tourism in Cyprus, accounting for 7% of total expenditure. However, there has already been an increase in Cyprus's connectivity with German airports. For the summer of 2023, 42 flights per week to and from German airports are expected. According to the flight schedule posted on the Hermes Airports website, this equates to 35 flights per week from Larnaca Airport in the summer of 2023 and 7 flights per week from Paphos Airport. 
[This article was first published in Kathimerini's 'Oikonomiki' edition and translated from its Greek original]