Auditing and Renewable Sources of Energy in Cyprus
In a world where the focus is on 'going green' the role of renewable sources of energy is becoming increasingly significant. It would therefore be hard to ignore some of the initiatives set out by the European Union with regards to these renewable sources of energy.
The European Union has set out a strategic objective of achieving at least 20% reduction of greenhouse gases by 2020. A Renewable Energy Sources (RES) Directive has been issued whereby each Member State will have specific targets set out to be achieved by the year 2020.
Cyprus is no exception and as a result, in recent years, the Cyprus government has launched a number of measures to support and promote RES in Cyprus, with specific targets to be met in phases by 2020, 2030 and 2050. There are numerous existing renewable energy schemes and projects in place in Cyprus, many of which focus on solar energy, wind energy and biomass.
In a world where the focus is on 'going green', the role of the accountant and auditor becomes increasingly important
Renewable energy provides substantial benefits for our environment and our health, while being cheaper and more economically sound when compared to other sources of generated energy. It also enhances sustainable development, reduces greenhouse and carbon emissions and increases renewable power generation. Further, it fosters healthy competition in the energy sector while ensuring the security of energy supply.
However, despite all its benefits, there are a number of drawbacks to using renewable energy. For instance, large initial investments are required to build the energy plants, large areas of land for solar panels and wind farms are also required. Further, it can be difficult to generate energy in quantities as large as those produced by traditional fossil fuel generators and of course, weather conditions also play a significant role. If the weather conditions do not provide the necessary sun, wind or rain required, the energy output expected cannot be reached.
Accounting for such RESs can easily fall under many International Financial Reporting Standards (IFRS). Auditors need to be sure to identify which elements of RES entities fall under the scope of IFRS15 Revenue from contracts with customers and which elements fall under the scope of other IFRSs such as IFRS16 Leases, IFRS9 Financial Instruments (and specifically embedded derivatives), IAS16 Property, plant and equipment, IAS20 Accounting for Government Grants and Disclosure of Government Assistance and IFRIC12 Service Concession Arrangements.
To be able to do this, auditors must be knowledgeable, skilled and competent in all areas related to renewable energy. They need to have an in-breadth understanding of how renewable energy plants work and how each aspect of these plants should be accounted for and subsequently audited. A detailed knowledge of the relevant IFRSs that may be required to account for such RES entities is also required. Being able to identify the contract with a customer, the performance obligations within the contract, the transaction price, allocating that price and recognising any revenue are only part of the considerations for an auditor.
Consideration also need to be given to the obligations that arise for the RES entity with regards decommissioning and restoration once the project has been completed and whether the entity has taken into account any liabilities that may arise from such obligations.
In a world where the focus is on 'going green', the role of the accountant and auditor becomes increasingly important. Cyprus, with its good weather conditions and geographic location provides excellent opportunities for RES entities to invest in various renewable energy projects and initiatives offered by the Cyprus Government as well as by the Electricity Authority of Cyprus. Investors are called upon to keep up with the changing trends related to renewable energy and the effect of such trends on their current or future businesses and to consult with their accountants and auditors to ensure appropriate accounting measures.
K. Treppides & Co Ltd, the largest independent consulting firm, with established international presence and offices in London and Malta, offers a full range of legal, tax, accounting, consulting and financial advisory services to international Investors that are operating within a wide range of industry sectors. The company possesses many years of experience and a team of experienced members of staff who remain on hand to assist individuals and businesses throughout the entire investment process, in and through Cyprus.
Helen Papatheocharous
Director, Audit Department
Contact Details below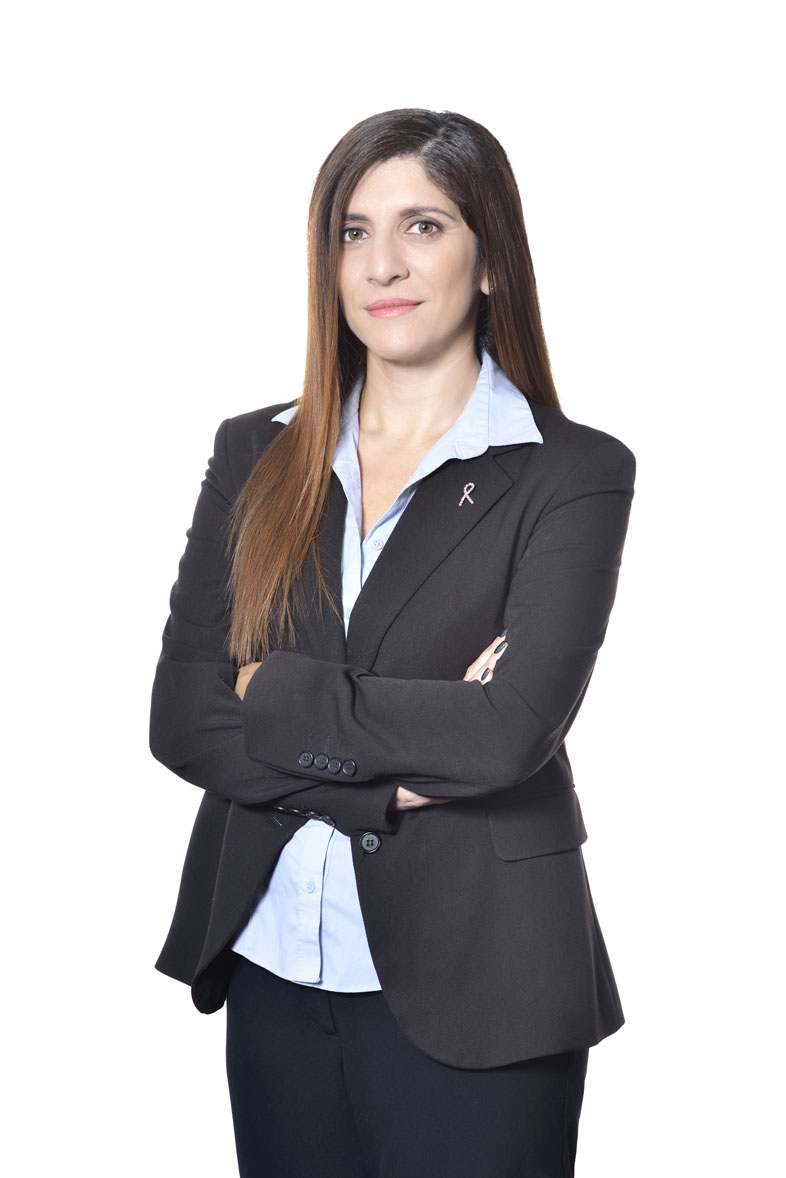 Helen Papatheocharous
hpapatheocharous@treppides.com
Nicosia: Treppides Tower, Kafkasou 9, Aglantzia, CY 2112, Nicosia, Cyprus
Limassol:Kristelina Tower, 12 Arch. Makarios III Avenue, Mesa Geitonia, CY 4000 Limassol, Cyprus
London: Office 3.1, 12 Hay Hill, Mayfair, London W1J 8NR
Malta: Level 1, Somnium, Tower Road, Swatar, Birkirkara BKR 4012
Tel: +357 22678944, +357 25822722