Photos by Phillipos Christou
On Thursday afternoon, sales began to increase significantly, particularly in shopping centers that benefited from favorable weather conditions, however, as of Friday morning, traffic appears to be somewhat subdued, at least in comparison to the corresponding images from 2019.
Of course, consumers have learned from previous years that Black Friday deals are not limited to a single day, but are usually available for a week. As a result, shopping at lower prices can be done on Friday afternoons as well as on weekends.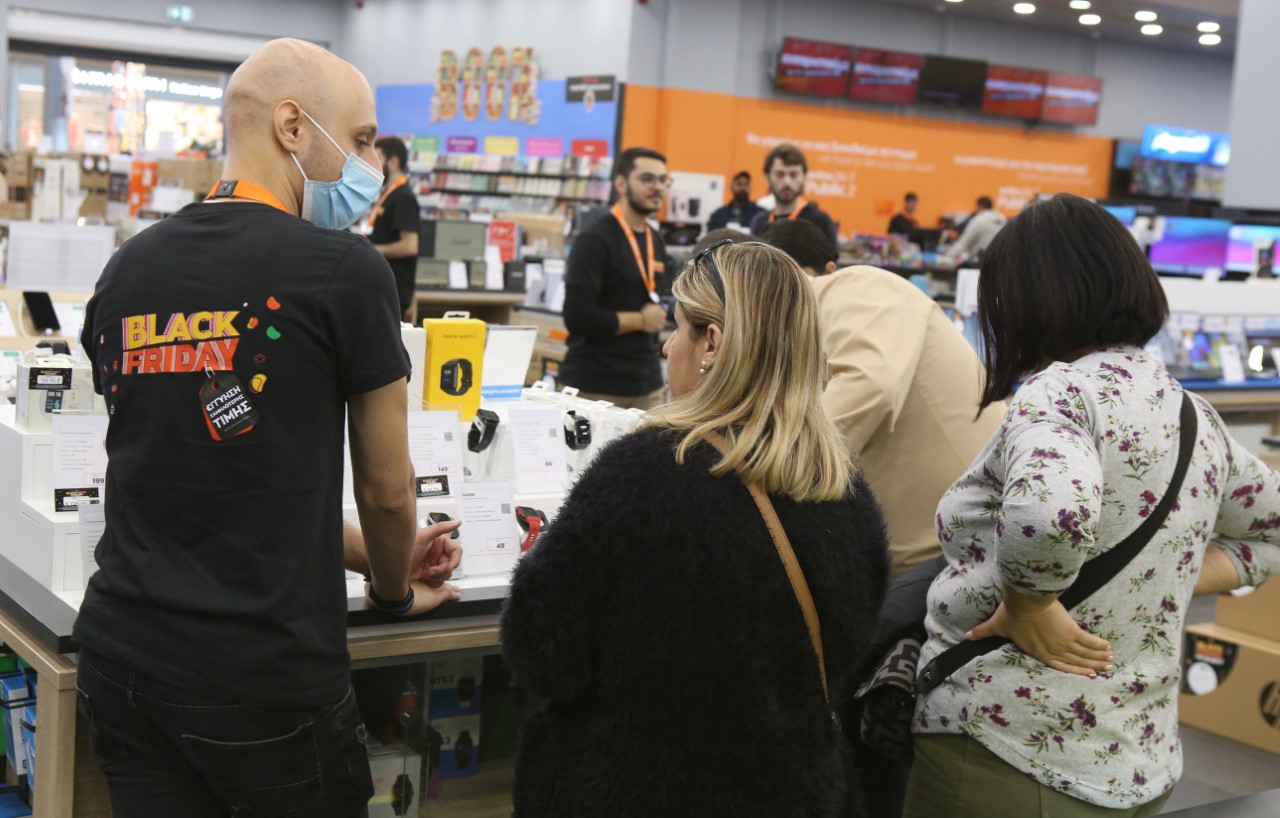 Sales transactions are expected to increase by 28-30% this year compared to the same period last year.
Foot traffic is expected to increase after midday. Speaking with "K" the secretary general of the Pancyprian Retail Association, Marios Antoniou, revealed that in terms of traffic and turnover, the retail sector as a whole is largely satisfied with its customers' recent purchases, which have primarily been in the clothing and electrical and electronics categories. In fact, a 28-30% increase in transactions is expected compared to the same period last year. 
Technology, electrical, and electronic products are the ones that are getting attention. Televisions, tablets, gaming consoles, and gadgets are the most popular items, with electric scooters gaining popularity this year. Robotic vacuum cleaners were the corresponding product last year that received special consumer preference.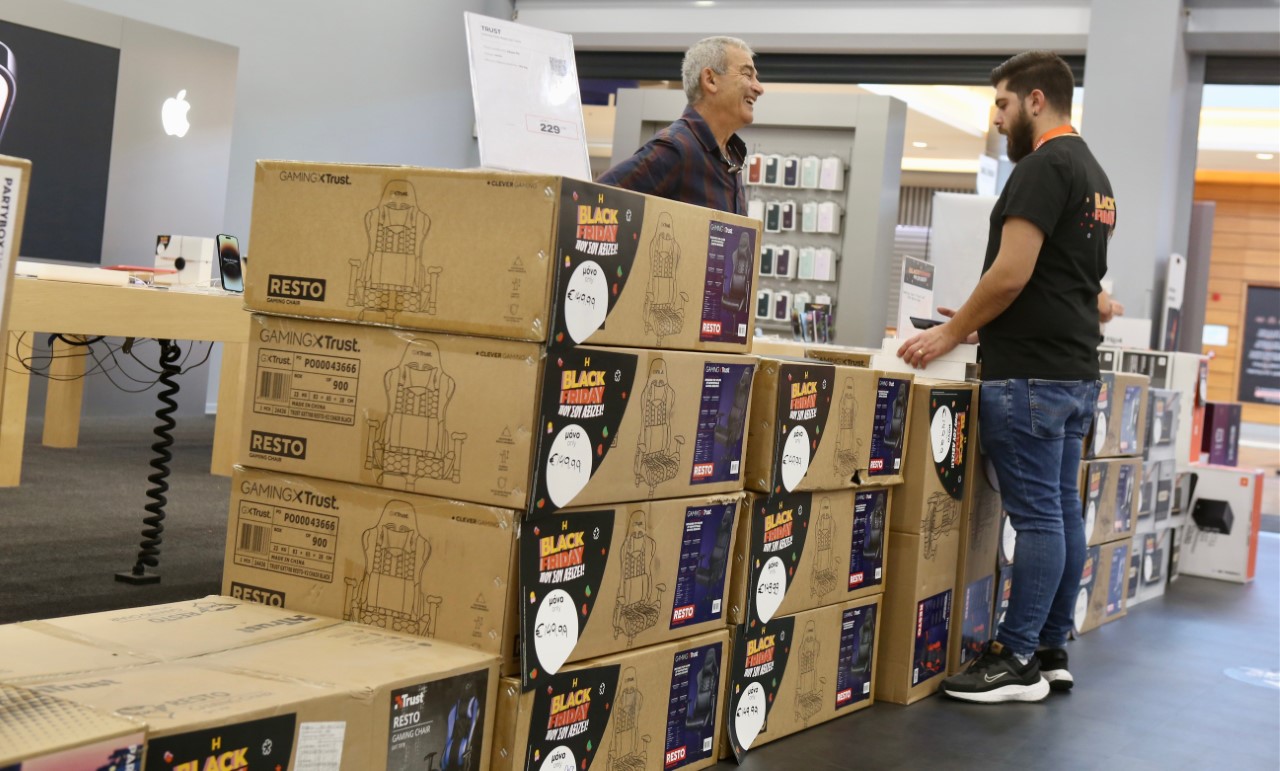 According to JCC data, last year's Black Friday week (Monday-Sunday) saw a 21% increase in trade transactions when compared to a typical retail week. Similarly, due to the pandemic, transactions in physical and online stores increased by only 6% in 2020. This is a figure that is representative of the market, as latest estimates show that 72% of commercial transactions are made with cards rather than cash.
Consumer complaints are on the rise
Meanwhile, consumer complaints and inspections of unfair commercial practices by the Consumer Protection Agency continue. As Mr. Antoniou stated, this is not justified, especially since informative lectures on all unfair commercial practices were given to entrepreneurs and shopkeepers during the previous period.
It is worth noting that the law gives the Consumer Protection Service the authority to impose administrative fines of up to €500,000 in case of violations.  Businesses will also have the opportunity to appeal these fines when imposed.
What shoppers should be on the lookout for
The Consumer Protection Service has previously issued a number of suggestions and tips for the Black Friday period, which are repeated below:
- Purchase only the items you truly require. Consider the challenging economic climate and refrain from making unnecessary purchases.
- Carry out a market analysis. Choose the items you are most likely to be interested in and make a note of their prices so that you can more easily determine how much will be discounted when it is announced.
- Avoid purchasing a product simply because it is on sale. Make sure the product you are interested in satisfies your needs and requirements by studying its features. Find reviews that speak to the product's quality. Consider the overall cost, not the savings.
- Make use of the web. Use the internet for more than just shopping; it can also be used to find alternatives, customer reviews, and the selling price of a product from different suppliers.
- Price shouldn't be the only factor considered. It's critical to assess the dependability and level of service provided by the specific vendor, especially if you're planning to purchase a high-value item (like a computer or mobile phone).
- Inquire from other customers about their experiences, such as how the seller handled warranty claims.
- Plan ahead and set a budget. It goes without saying that there will be lots of sales around Black Friday, making it simple to overspend. Prior to spending any money, decide what you absolutely must have and how much you are willing to spend.
- Before making a purchase, find out the store's return policy. Keep in mind that there is no requirement to purchase something from a store in accordance with European law, and it is up to each store's policy whether to accept returns or exchanges. Online purchases, where customers have the right to return items after receiving them, obviously do not fall under this.
[This article was translated from its Greek original]