US Ambassador Judy Garber talks about American security goals as Cyta prepares to upgrade to 5G next year
Nicosia is feeling the pressure over 5G technology as the Republic is caught in an international tech war between superpowers, only months away from state-owned Cyta making a move to upgrade its network.
US Ambassador Judith Garber spoke last week in Nicosia at an event hosted by the American Chamber of Commerce, where she warned about 5G networks being compromised.
"5G has vast implications for everything from artificial intelligence, to manufacturing, to public services. If a 5G network is compromised, your future toaster, your self-driving car, your bank, your hospital, your electrical grid, and other critical services could all fail," the ambassador said.
Garber pointed out that Cyprus looked at major infrastructure projects in the coming years, while the US was also counting on the Republic to be 'open and fair'
Garber went on to say that vendors who build and maintain access to a 5G network would have "tremendous capability and responsibility to protect economic and commercial interests, national security, and human rights, including privacy and freedom of expression."
But according to reporting by Apostolos Tomaras from Kathimerini Cyprus, a more nuanced message was included in the speech. Garber pointed out that Cyprus looked at major infrastructure projects in the coming years, while the US was also counting on the Republic of Cyprus to conduct an "open and fair" tender process.
Tomaras was referring to the clash over 5G between the US and China, which he described as the basis for the Chinese tech company Huawei being blocked from international markets. 
The US government has argued that Chinese equipment from Huawei was "suspicious" and there could be a backdoor that could be used for spying purposes.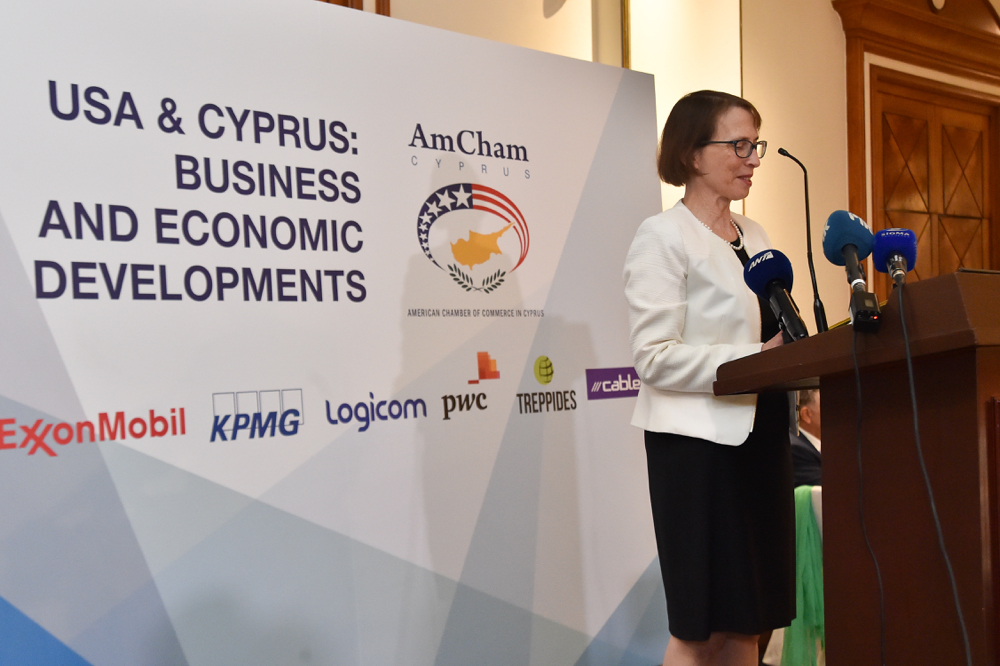 Garber also said she shared US President Donald Trump's conviction that a strong economy is essential to achieving American security goals.
"Economic security is national security," she said.
Garber also laid out a four-point plan for US national security strategy, which included reforming the multilateral trading system, fostering free, fair, and reciprocal trade relationships, as well as energy and innovation.
"For all these reasons, we will continue to advocate for Cyprus to carefully weigh its options for creating its 5G infrastructure – including acquiring services from trusted European or perhaps even American providers – in order to ensure the security of the entire network," the ambassador said.
Nicosia has pointed out that, at least for now according to Tomaras, that the EU has not banned Huawei. The Chinese company signed a strategic cooperation earlier this year with Epic, formerly known as MTN Cyprus, to jointly explore 5G transformation in Cyprus.
Philip Gan, Huawei's Vice President CEE & Nordic Region, saw the cooperation as a sign that European markets are positioning themselves in such a way to address the needs of the new era.
"The agreement of this new strategic cooperation with MTN Cyprus shows that European markets are focusing firstly and primarily on the development of advanced technology in order to answer the call of the needs of the new era as best as possible," Gan said.
But Tomaras pointed out that the ambassador's remarks were directed towards state-owned Cyta, which is said to be preparing next year for an upgrade of its network to 5G.