Ivanka Trump, the 41-year-old daughter of former US President Donald Trump, has been enjoying her time in Greece, immersing herself in the rich history and captivating landscapes of the country. After visiting iconic sites such as the Acropolis and Delphi, she continued her journey to the picturesque island of Hydra. Throughout her trip, she has been documenting her experiences on social media, sharing snapshots of her adventures with her husband, Jared Kushner.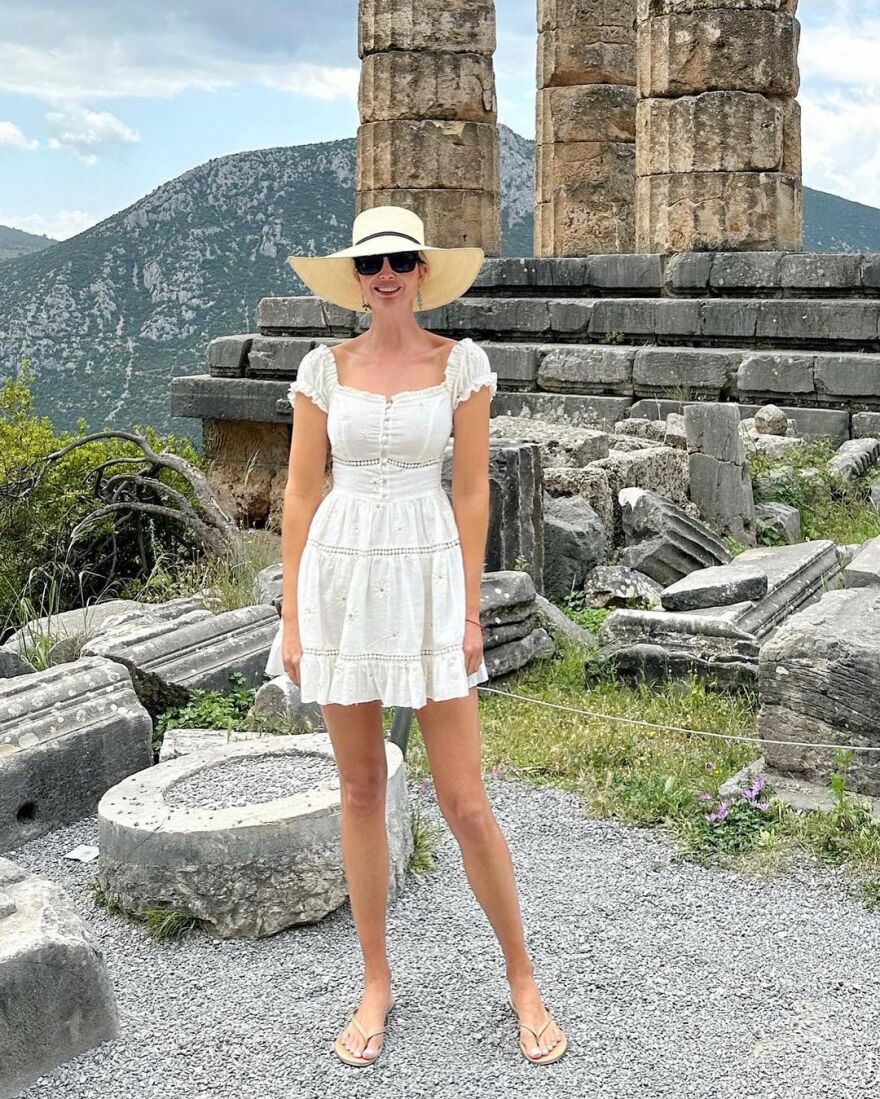 Taking to her personal Instagram account, Ivanka Trump posted a series of photos showcasing the enchanting island of Hydra. In the caption, she expressed her love for Homer's epic poem "The Odyssey," which she had reread during the pandemic. She also thanked Greece for bringing the Odyssey to life, describing her exploration of ancient ruins and mythical landscapes as an extraordinary experience. Her post captured the essence of embracing new adventures and channeling the spirit of Odysseus.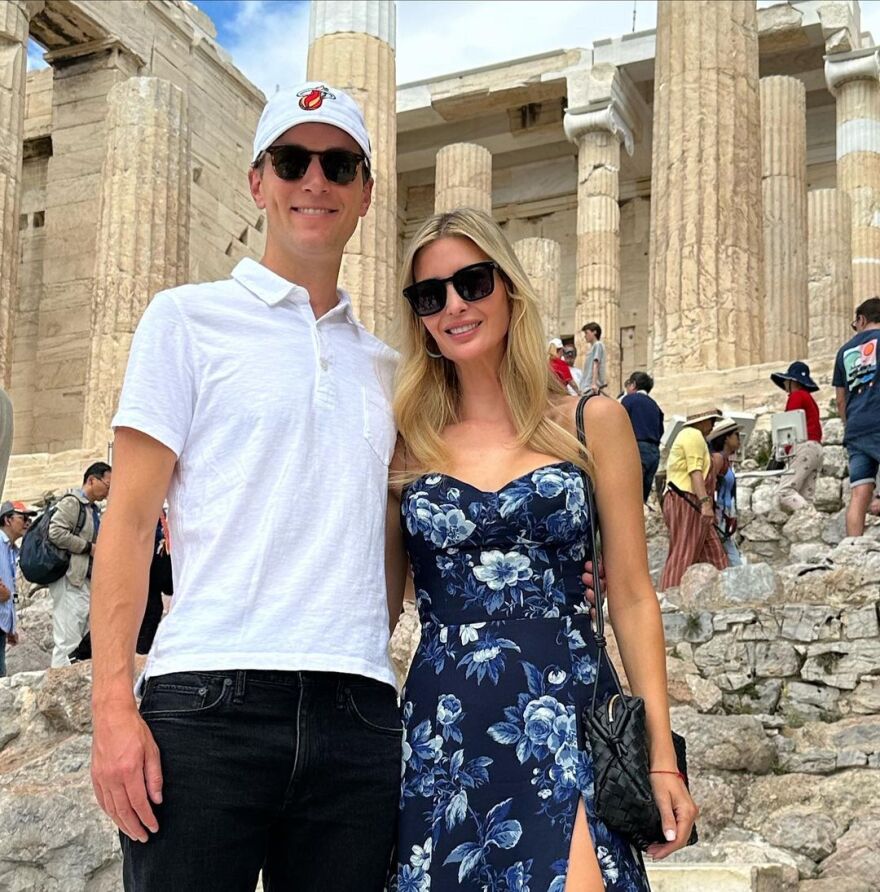 In another set of photos shared on her Instagram, Ivanka Trump and Jared Kushner visited the Temple of Apollo in Delphi. Above the entrance of the temple, the words "Know thyself" were inscribed, a powerful reminder of the importance of self-reflection and self-awareness. The former first daughter highlighted the significance of this principle for personal growth and wisdom, drawing a parallel to the Oracle of Delphi's demand for self-investigation before seeking guidance from the gods.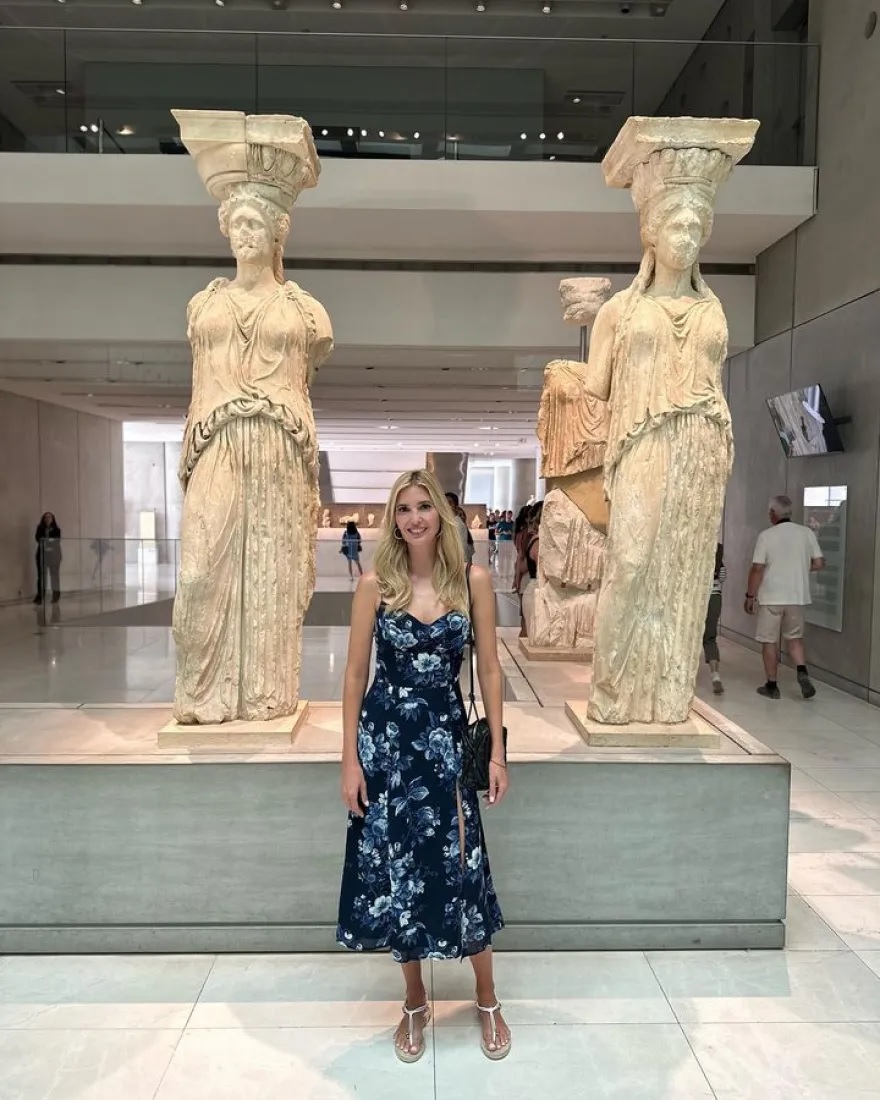 During her visit to the Acropolis in Athens, Ivanka Trump expressed her awe at the incredible achievements of ancient Greek civilization. She marveled at the iconic structures such as the Parthenon and the Erechtheion, which stood as testaments to human ingenuity. The panoramic views of Athens from the Acropolis left her captivated, blending the ancient and modern cityscapes in a breathtaking display. She expressed her gratitude for the experience, which she believed would forever be etched in her memory.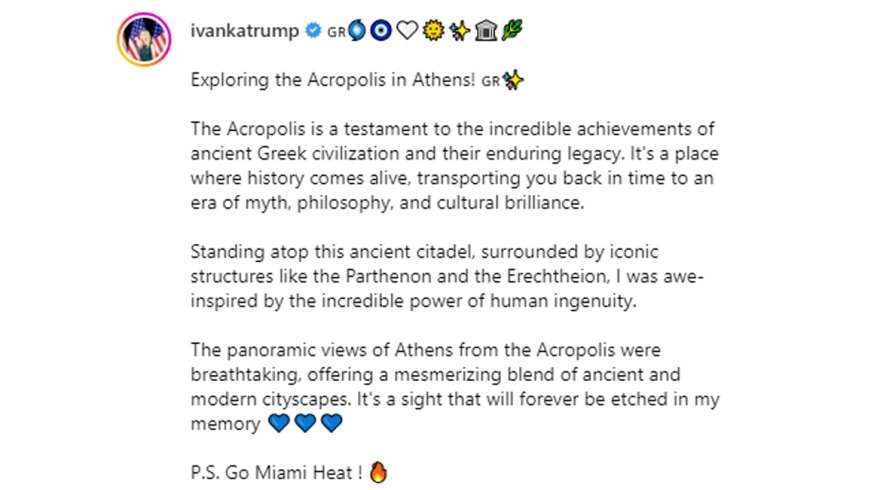 As Ivanka Trump continues to explore Greece and delve into its historical treasures, she shares her journey with her followers, providing glimpses of the country's captivating beauty and cultural significance. Her visit serves as a testament to the enduring allure of ancient Greek civilization and its ability to inspire awe and appreciation in visitors from around the world.
[With information from Greek City Times]