According to Deputy Minister of Shipping Vassilis Demetriades, a number of ships have been removed from the Cypriot register as a result of Russian sanctions, resulting in the loss of a 700,000-tonne fleet. Despite the fleet's decline, no economic losses have been recorded, and any losses are manageable, according to the Deputy Minister. The Deputy Minister was speaking at a press conference for the Maritime Cyprus 2022 maritime conference, which will be held in Limassol next week (9-12 October).
Concerning the eighth package of sanctions against Russia and its impact on Cypriot shipping, Demetriades stated that Cyprus had submitted a 36-question document a fortnight ago, with the goal of assisting in the formulation of a more correct and effective implementation framework, in order to minimize the impact on European shipping. The document also mentions the need for registries other than the EU and the G7 to assist in making the sanctions framework more effective. "To make the sanctions framework more effective, our partners should engage other major registries outside Europe to be able to assist and join this effort, ensuring that there are no windows or loopholes from this effort, and we will see ships being removed from European registers, opting for third registers, and finding ways to transport Russian oil without repercussions," said the statement.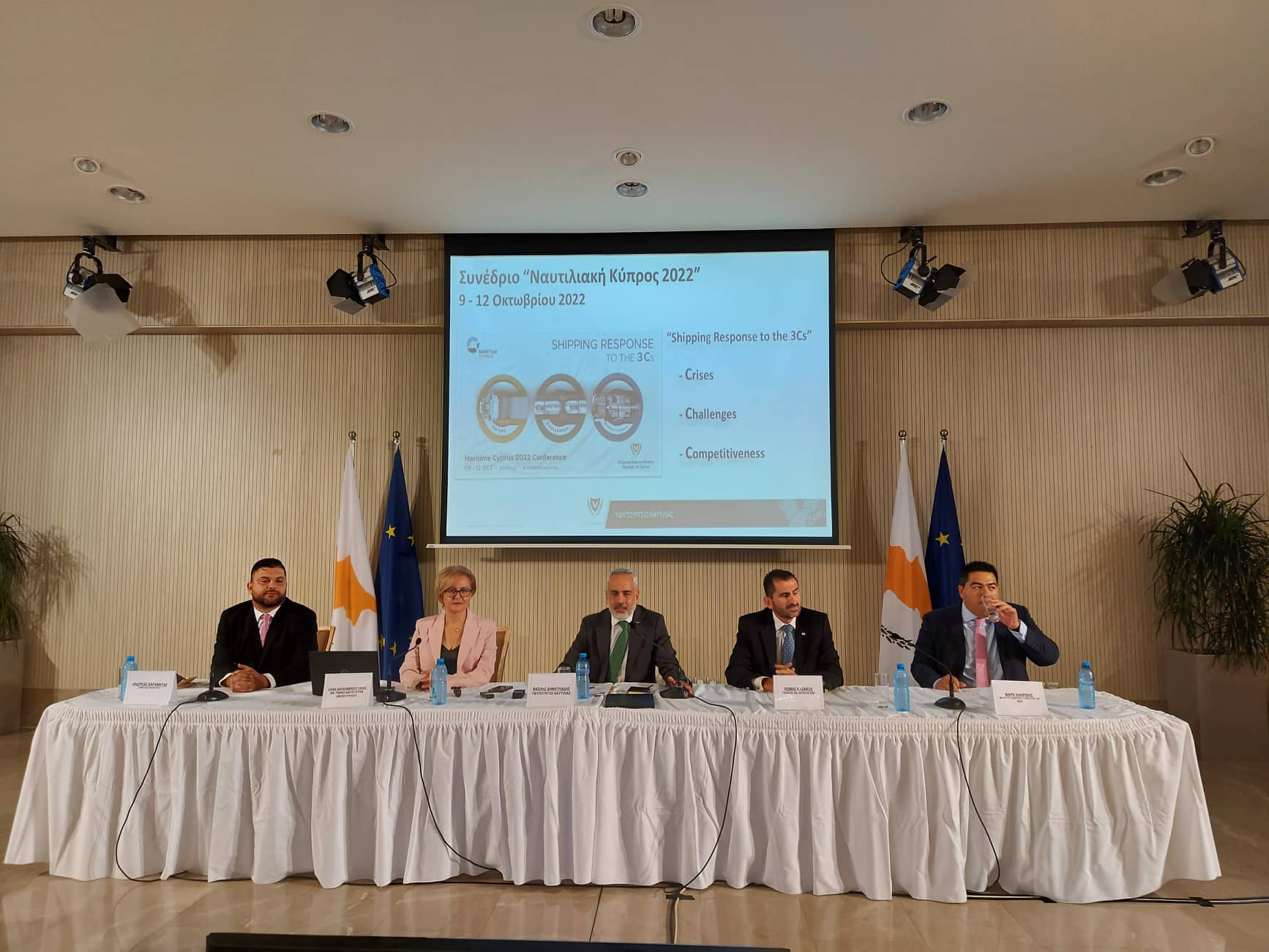 Until January 31st
Another critical aspect is the parallel registration regime's regulation. According to Mr. Demetriades, approximately 40 Cypriot-flagged vessels are parallel registered in Russia. 14 other EU member states use a parallel registration regime. As he stated, the parallel registration regime states that if the parallel registration is terminated, the ship automatically returns to the regime of the original registration arrangement, i.e. the Cypriot flag. Thus, while a Cypriot-flagged ship could fly the Russian flag to carry out certain activities prior to the war, with the termination of parallel registration, it would continue to fly the Cypriot flag but, according to the EU's interpretation, would be barred from calling at Cypriot ports, which would be contradictory in any notion of free navigation.
"We developed an argument, and the EU has taken our concerns into consideration in the new package, which clearly reflects the provision and calls on ships that are parallel registered to terminate their parallel registration by 31 January 2023, and if they do so within that time, they will be able to fly the European flag and continue unhindered without facing sanctions. This means we will not lose these ships if they return." These are the tactics used to highlight the peculiarities, idiosyncracies, and maritime practices in the EU in order to protect our shipping, and I believe we have succeeded to some extent, according to the Deputy Minister. 
[This article was translated from its Greek original]