Source: Announcements
The Bank of Cyprus is once again holding an auction for used cars.   See the list below with prices and click on the links for additional information.
The announcement from the Bank is as follows:
We would like to inform you that the next auction will be held on Tuesday 07/06/2022 at 15.00 at the Auction Yard in Mosfiloti (12 Limassol Ave., 7647 Mosfiloti Larnaca).
You may visit the yard to inspect the vehicles on the following days and times:
Monday 06/06/2022 from 10.00 - 13.00 and 14.00 - 17.00
Tuesday 07/06/2022 from 10.00 - 14.30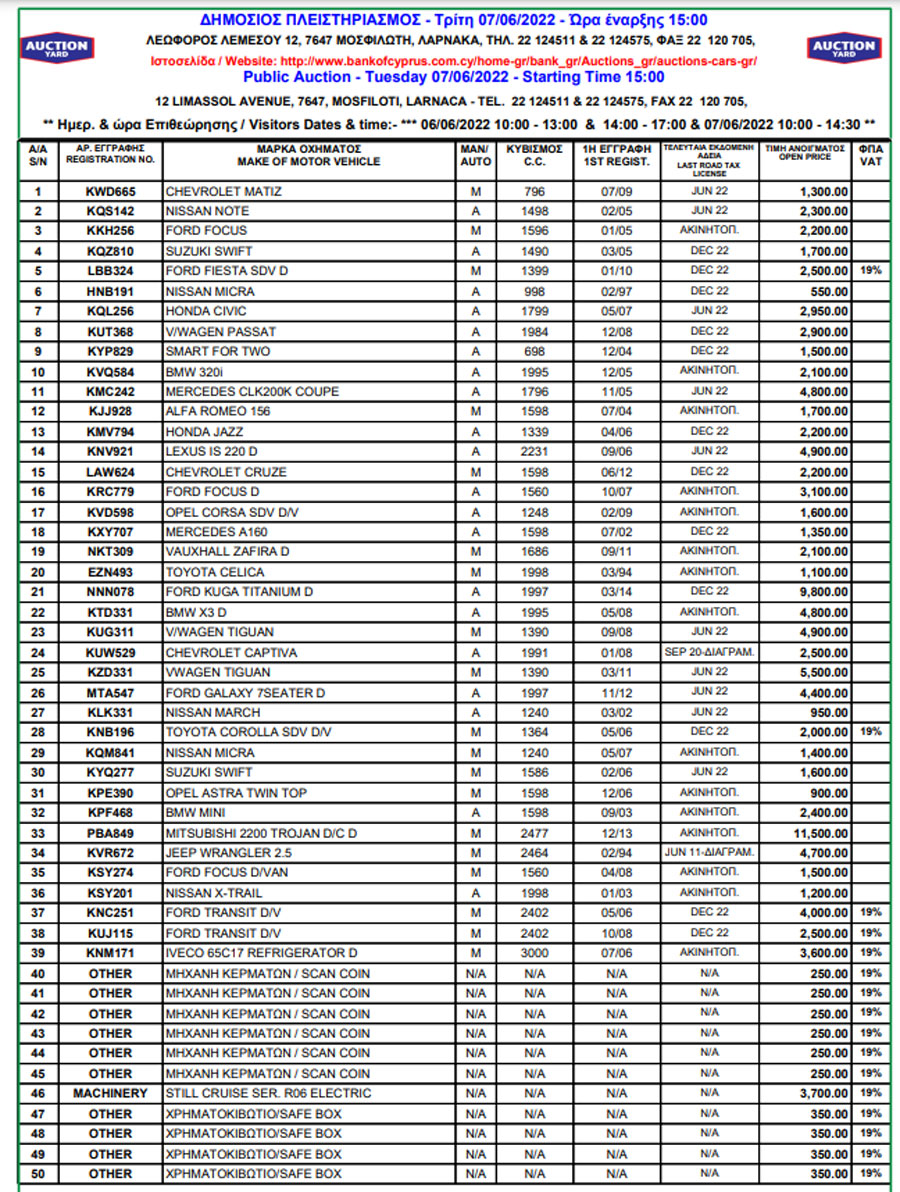 Please click HERE to see the itemized list
Please click HERE to see photos of the items.
Click HERE to learn about the Personal Data Protection Act.