watch video
Abandonded historic hotel Berengaria goes up for auction in Cyprus
The abandoned Berengaria hotel in Cyprus, a historic building known around the world for its 'ghosts lurking in the dark' is going up for auction next month.
The Bank of Cyprus has put the 80-year-old property on the auction list with a reserve price at €2,360,000 when it goes for public sale on September 11.
Berengaria, named after the wife of King Richard the Lionheart, is a main tourist attraction in Prodromos, up in the Troodos mountains. It opened in 1931 and closed down in 1984.
Despite safety warnings, the desolate structure remained a main attraction where visitors and history enthusiasts often got up close and personal by going inside to admire the site.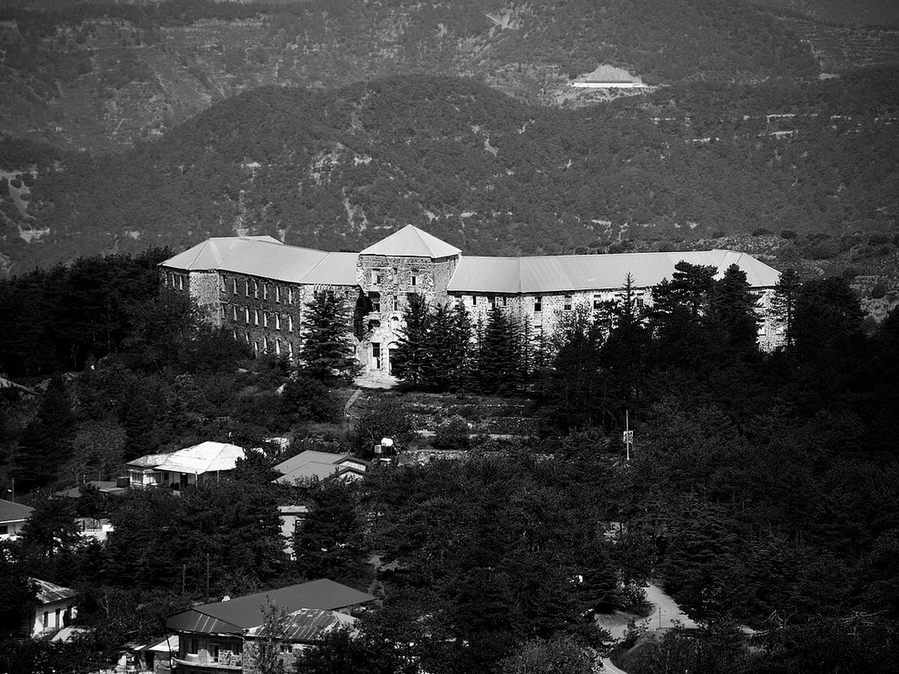 History and legend mixed together gave visitors an invaluable and thrilling experience, especially when they saw beds, dinner plates, postcards, and even clothes left behind untouched for years.
Following years of open access, items were later removed during a partial renovation project and access was blocked due to safety concerns.
But visitors somehow managed to get inside and catch a glimpse of the hotel, often recording videos and trying to imagine how important guests would have spent their time there over the decades and what they would have felt like seeing the exact same view of the mountains.
Guests included the King Farouk of Egypt, an Israel president, and many notable businessmen, who most likely would have spent time at the hotel's casino and lounge.
Legends included mysterious deaths inside the hotel and out in the swimming pool, as well as people reporting that they heard shadows and cries from ghosts wandering the halls.
According to rumours spread in the media, the hotel owner left the property to his three sons who did not get along due to financial disagreements over profits. The hotel itself closed down due to bad business practices. An investment interest from Germany had rekindled hope or the hotel but plans fell through.