I keep returning to this photograph. Okay, I admit we just celebrated Valentine's Day, and the surrounding atmosphere is full of love. But, I must admit, I was surprised. It reminded me of then-Soviet Union General Secretary Brezhnev kissing East German President Honecker on the lips. It was groundbreaking in 1979, but I'm sure even the late Hezekiah thought it was a bit far-fetched at the time.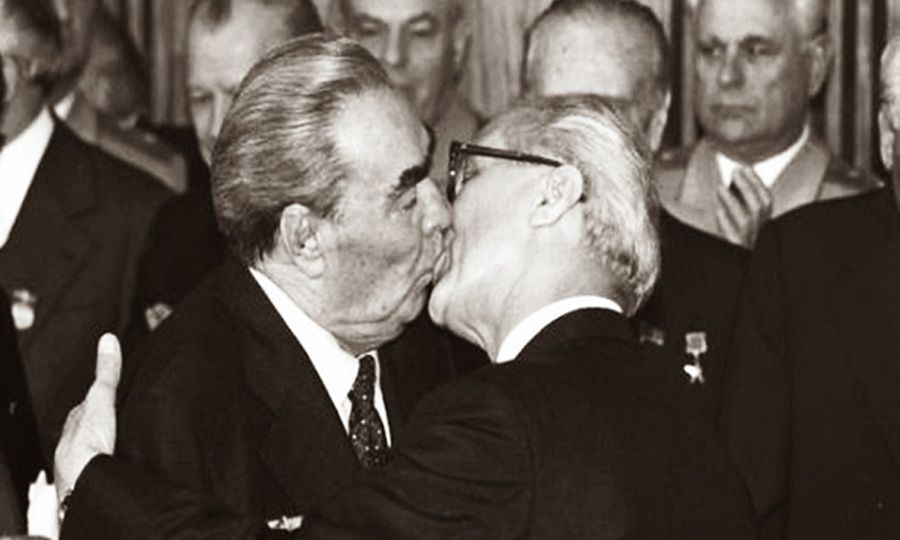 But let us return to our own shocking kiss between Averof and Christodoulides: it was spontaneous, full of nostalgia for carefree moments in the past, and definitely tinged with liberalism, or, to be more precise, the popular European right. I turn on the radio and hear Katie Garbi sing, "And I don't speak, I don't speak, I ask only one thing, whatever you have to say, say it with a kiss..." It's not possible; someone is mocking me! Is the photo they're showing me real or Photoshopped? Is there a hidden camera recording my reactions for an invisible lens somewhere? But, hey, love is in the air...
To complete this commedia dell'arte, Anastasiades should be appointed Justice Minister, who will appoint an investigative committee to look into the corruption in the previous administration.
But could such a warm hug and embrace be imagined between Averof and Anastasiades? What about Averof and Harris Georgiades? I don't believe so...
All kidding aside, we saw an Averof yesterday that was nothing like the bull in the glass house we saw earlier in the week. Either he realized his lack of composure was costing him dearly, or his communicators finally convinced him that it was in his best interests to channel his rage. Of course, he has now gone to the other extreme, promising Christodoulides unwavering support in Parliament with zeal that not even Nicolas and Sizopoulos had displayed. You are wonderful, my Foulis, and your actions are admirable. Congratulations to whoever is directing this absurdist theater, which we are watching with bated breath.
Some people - no names, no speculations - have certainly had their fill, but, as Pangalos put it, we've had it together. Whether some ate the ox while others licked a bone that fell off the table. I said "bone" and realized it was Ash Wednesday. Eat to your heart's content, but not to the bone. And, even if he's a jerk, love your neighbor. Because, "We are, we are, we are a nice atmosphere...", as the late Dinos Iliopoulos used to say.
And they lived well, while we lived far worse...
[This article was translated from its Greek original]