File photo
When the video of Nikos Christodoulides' meeting at the Presidential Palace went viral the day after Limassol riots, many people thought that the Minister of Justice and the Chief of police might lose their jobs soon. Some observed that, unlike his predecessors, Nikos Christodoulides didn't hesitate to publicly remove his associates when they caused him political problems.
Those who know him well, however, have argued that this public incident is another sign of his poor relationship with some members of the Cabinet and his willingness to reshape the government. The general consensus, even among close associates of the president, is that the perception of government dysfunction has been strengthened.
The president of Diko is also looking to establish cooperation with DISY, perhaps because he anticipates difficulties forming an alliance with AKEL due to recent developments.
People are feeling uncertain and wondering where this government is headed. The question now is whether the events in Chloraka and Limassol provide the right opportunity for Nikos Christodoulides to carry out the expected reshuffle. There was also talk of Irene Piki discussing ministerial changes in September, but recent information suggests that the reshuffle plan has been delayed, as "K" revealed last week.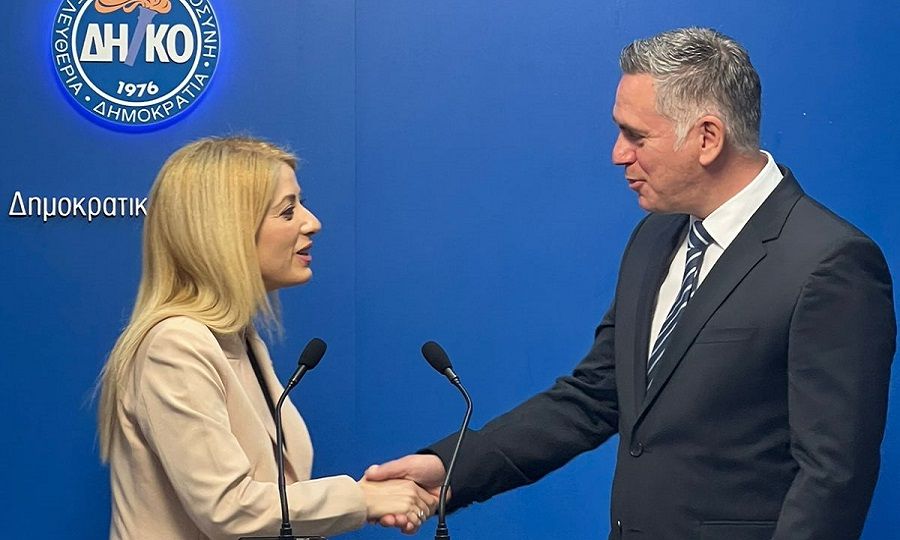 The president's main goal for the reshuffle is to involve DISY after the elections. However, until June, the president might make individual changes, as seen in the case of Hatzigiannis. His ultimate aim is for the right-wing party to be part of the new reshuffle. It was no coincidence that the appointment of government representative Konstantinos Letympiotis in "K" raised concerns about the direction of governance. Even more importantly, it was not accidental that former President Nicos Anastasiades mentioned "Philenews" when discussing the party's reunification efforts.
Within DISY, some interpreted the reunification not as an attempt to bridge the significant divides between key critics (Neophytou, Petridis, Sophocleous, Pamporidis) and the current leadership but as a reunification of Pindarou with the presidency. Observers at the National Council saw the former President praising Christodoulides' actions in the Cyprus problem and trying to outshine Anita Demetriou, who responded to him when he interrupted her.
Nicos Anastasiades has never hidden his desire for DISY to co-govern with Nikos Christodoulides. In a meeting with Anita Dimitriou, he advised her to be patient and support Nikos Christodoulides, implying that she is too young for the presidency. He believes that this approach will resolve any problems within DISY.
Problems tend to grow over time rather than being resolved. It's now clear that there is a strategic void within the party. Elam's struggles, especially after the racist incidents, have been met with weakness and embarrassment. Pindarou doesn't seem to know how to address this issue, as the remarks by Nikos Nouris are seen by progressive-liberal circles as promoting xenophobia.
On the other hand, some executives, like Marios Pelekanos, have gained political strength by advocating a tough stance on immigration. What's most concerning for DISY is that, by adopting a similar narrative to Elam, they risk normalizing the latter and losing votes to the right. Therefore, vague announcements without clear messages are not coincidental.
The embarrassment goes beyond Elam; it has occurred on several occasions. Key executives like former party President Averof Neophytou, former Finance Minister Konstantinos Petridis, and the executive director of the Glafkos Clerides Institute Michalis Sofokleous have been frustrated by Christodoulides' insistence on appointing an envoy from the EU, the lack of a strong response to the 100-day governance conference, and economic issues. These prominent executives have individually criticized financial maneuvers.
However, Haris Georgiadis' response, indirectly addressing Konstantinos Petrides, highlighted the significant disagreement within the party. This, along with Nikos Tornaritis' remarks and comments from Diplaros and Orfanidou, indicates a deeper problem. Michalis Sofokleous has already expressed dissatisfaction with the new leadership's policies, and there may be announcements about his next steps, marking the removal of influential executives from the party's front lines.
The question remains whether the former alarmists are considering political organization. Giorgos Pamporides, who has his own political path, intends to create a political platform, closely monitored by Pindarou, as there is concern about a significant loss of voters from the party's liberal wing and possibly key figures.
Konstantinos Petrides has also talked about the need for a new political space and expressed his disagreements with the new leadership. Whether he is prepared to leave the party is another matter, possibly depending on DISY's actions. If he aligns with Nikos Christodoulides, it might lead to the departure of important executives who opposed Nikos Christodoulides during the election campaign. On the other hand, there are executives seen as favorably inclined towards the presidency.
These individuals have daily contact with the Presidential Administration and view alignment with the government positively, both for themselves and for the party. Konstantinos Ioannou, considered one of Nikos Christodoulides' closest associates, could serve as a bridge between the presidency and DISY.
Their main idea is the possibility of DISY joining the Christodoulides government after the double elections. The fear is that such a move could lead to internal divisions and public confrontations among party executives, as well as concerns about secession. However, Anita Dimitriou has not indicated a willingness to form a coalition government with Nikos Christodoulides at this point. For now, her goal is to maintain the role of the opposition but also to support the government when necessary. It remains to be seen whether this approach will continue or if the election results will prompt a change, either towards co-governance or a more confrontational stance.
In this debate, it's unclear how the coalition parties view DISY's integration discussions. Nikos Christodoulides has often felt that he lacks strong support from the coalition parties' members, even during the Chloraka and Limassol incidents. He believes that a robust and large party like DISY would provide him with better communication and parliamentary support for his bills.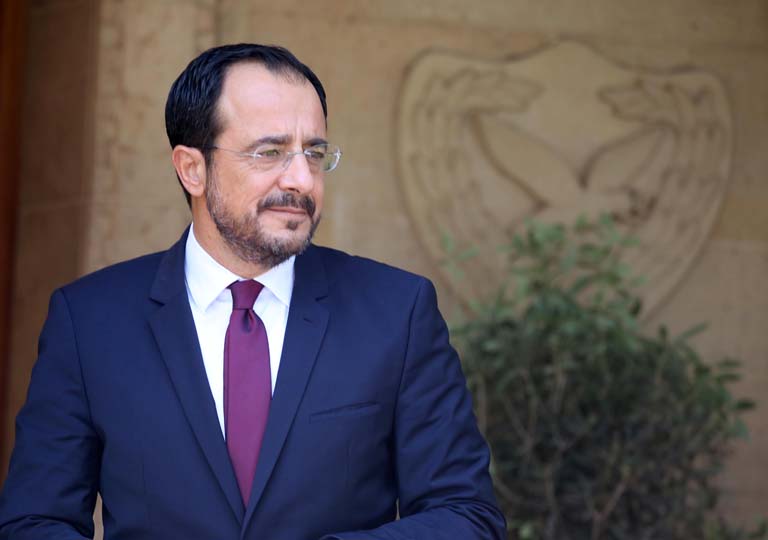 Interestingly, Nikolas Papadopoulos also sees the possibility of supporting DISY in a positive light. He has realized the challenges of passing legislation in a coalition government and believes that having DISY's support would be beneficial. This way, responsibility for potential government failures would be shared.
The president of Diko is also looking to establish cooperation with DISY, perhaps because he anticipates difficulties forming an alliance with AKEL due to recent developments. It's worth noting that the president of Diko recently met with the president of DISY regarding municipal elections, suggesting the possibility of a broader alliance between the two parties, potentially even regional partnerships with AKEL.
While Nikos Christodoulides hopes for DISY's support to govern, questions arise about potential changes within the party. The Papandreou model may be used to replace some weak links. Poppy Kanari, who had been out of favor with Nikos Christodoulides for a while, was recently seen as a weak link but may have escaped scrutiny for now. Attention has now turned to Anna Prokopiou, who is under pressure to decide whether she will stay or go.
Minister of Justice has already clashed with other ministers and created a diplomatic incident by meeting with Israeli National Security Minister Ben Gvir, who is isolated internationally. Some argue that she is unfairly criticized, as the police's shortcomings are attributed to her. Replacing her may be difficult, as there are no better alternatives. Anna Koukkidi has strong support from Diko, which proposed her, and they are unlikely to let her be sacrificed politically.
[This article was translated from its Greek original]