Greek-owned, Chevron-managed oil tanker steers clear of trouble as US Navy swings into action
A Greek-owned oil tanker sailed out of trouble on Wednesday when a US missile destroyer responded to an incident with the Iranian Navy, as Tehran still has an axe to grind with Athens over oil seizures based on American sanctions.
The US Navy says it intervened in international waters in the Gulf of Oman on Wednesday after an Iranian naval vessel "had closed within one mile of Richmond Voyager while hailing the commercial tanker to stop."
Hours earlier there was a similar incident, according to the US Navy, when the Marshall Islands-flagged oil tanker TRF Moss was approached by an Iranian vessel, which left the scene at the sight of guided-missile destroyer USS McFaul as well as two unmanned patrolling aircraft, an MQ-9 Reaper and a P-8 Poseidon.
Media reports suggested shots had been fired at the Bahamian-flagged Greek-owned crude oil tanker, citing flashes in a recorded video image provided by NAVCENT, while US oil major Chevron which manages the vessel said crew onboard were safe and the vessel was operating normally.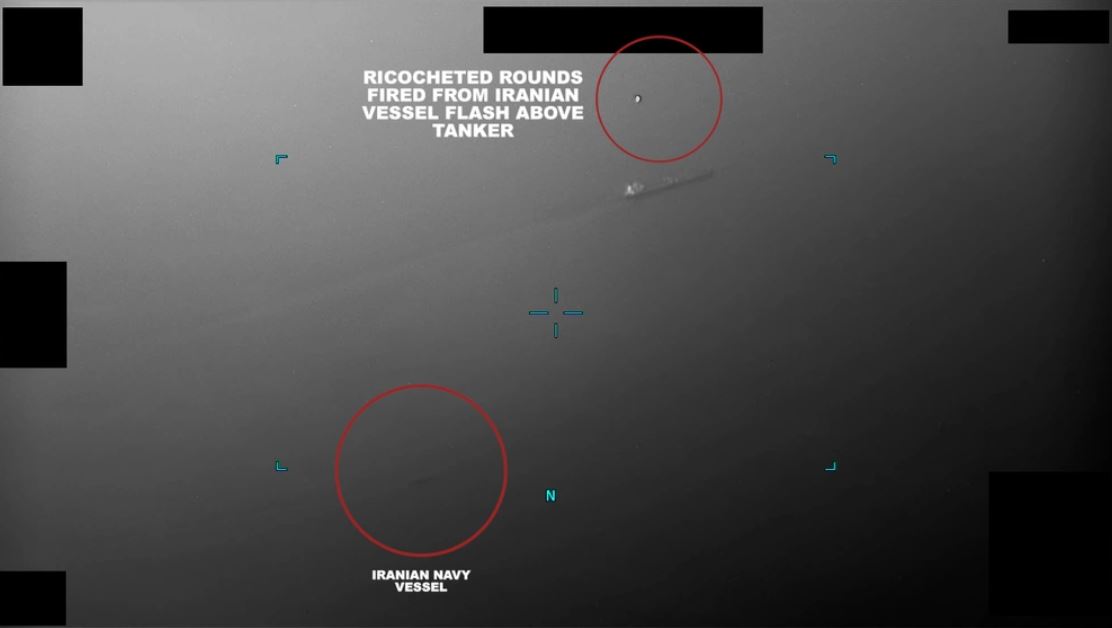 Washington views such incidents as attempted seizures.
"On July 5, US forces prevented two attempted commercial tanker seizures by the Iranian Navy after the Iranians had opened fire in one of the incidents near the coast of Oman," a naval central command tweet said.
No comment was immediately available from Tehran but Iranian officials previously admitted the Islamic Republic was carrying out counter-seizures of oil.
Last year Greek authorities impounded the Iranian-flagged tanker Lana, formerly Pegas, citing sanctions following legal action by the United States, which later confiscated part of its oil cargo.
A month later, in May 2022, Iran seized two Greek tankers in retaliation, the Delta Poseidon and the Prudent Warrior, while months later crew members were released.
Last year Iran and Israel also blamed each other for another tanker incident, when another vessel was suspected of being attacked by a drone, with the Greek company that manages the Liberian-flagged tanker saying it was "hit by an air-borne object while in the Arabian Sea."
Incidents continued to take place also this year, with a recent one back in April when Iran seized a Texas-bound oil tanker in the Persian Gulf, saying the Marshall Islands-flagged vessel "collided with an Iranian boat in the Gulf of Oman and tried to flee."
The Advantage Sweet was reportedly seized in the area of the Strait of Hormuz, the world's single most important oil passageway, with Washington saying the incident took place in international waters as the vessel was "transiting international waters" in the Gulf of Oman.