University student from Uganda tries to stay positive after drunken man assaulted him in Limassol
An international student in the Republic of Cyprus says he wants to "change the world for the better" after he was battered by an intoxicated man in Limassol during a racially-charged attack last month.
Ugandan national Barasa Daniel made headlines news last week after he and another male tried to hold back a drunken man, who not only physically assaulted the foreign student but also hurled racial insults at him.
Daniel, a Food Science & Technology student at TEPAK, was assaulted last week on Kition Street in Limassol's downtown area. Reports said the 27-year-old and another male held down a 30-year-old Romanian man who was visibly drunk, when the incident took place.
The student told SigmaLive that he had gone out for a drink that night with friends from the Erasmus program.
'Come here I will beat you up, I'll knock your brains out. I don't want to see black people here. Go to your country'
"As I was heading back to my dorm, I saw a half naked dude who got in front of me and wouldn't let me get through," Daniel said, adding that the man was speaking in broken English and broken Greek, using the word "mavros" (black) the whole time and being visibly drunk.
Reports said the man struck Daniel in the face and chest, with the student managing to get into his building to call security and the man banging on the gate while hurling racial insults.
"Come here I will beat you up, I'll knock your brains out. I don't want to see black people here. Go to your country," the man said according to Daniel's recount of the incident.
But the man, who was later holding a steel pipe, managed to get inside the building, with Daniel calling for help as he was facing the intruder.
"I was shocked. He came right at me and I raised my arms so I could grab a hold of the metal rod. If I didn't have the strength to hold it back, it would have been kaput for me," he said.
Daniel and another person who came to help managed to keep the assailant down until police officers came and arrested the suspect.
"I was not feeling physical pain from the bruises in my chest or the blow to my head. I was hurting from his words, because I am black, he wanted to knock my brains out," he said.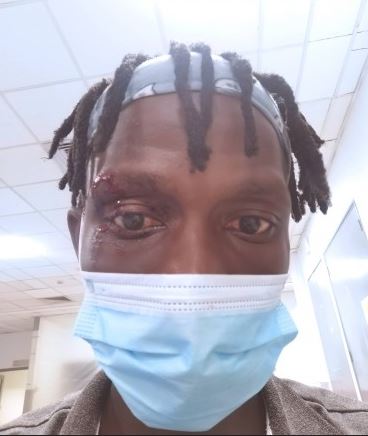 In a post on Facebook following the incident, Daniel wrote in Greek that he viewed the incident "not simply as xenophobia but as an antihuman mentality and life filled with negativity."
Daniel, who said he did not condone acts of racism but in some way he could understand why they took place, wrote "this negative take on life, negative mindset, negative attitudes, etc, will all breed and reveal the inhumane in us."
The foreign student, who is active and known for his volunteering activity around town, said he was grateful and proud to have had the attack happen to him and not someone else.
"I am sure it would have been worse if this happened to someone else, we would have been saying rest in peace," he said, adding that he had a lot of positive things going for him despite being wounded physically and mentally.
"We can make this world a better place for us and those around us," he concluded in his Facebook post, adding that feeling human again would bring about all the rest, "love, passion, positivity, and kindness."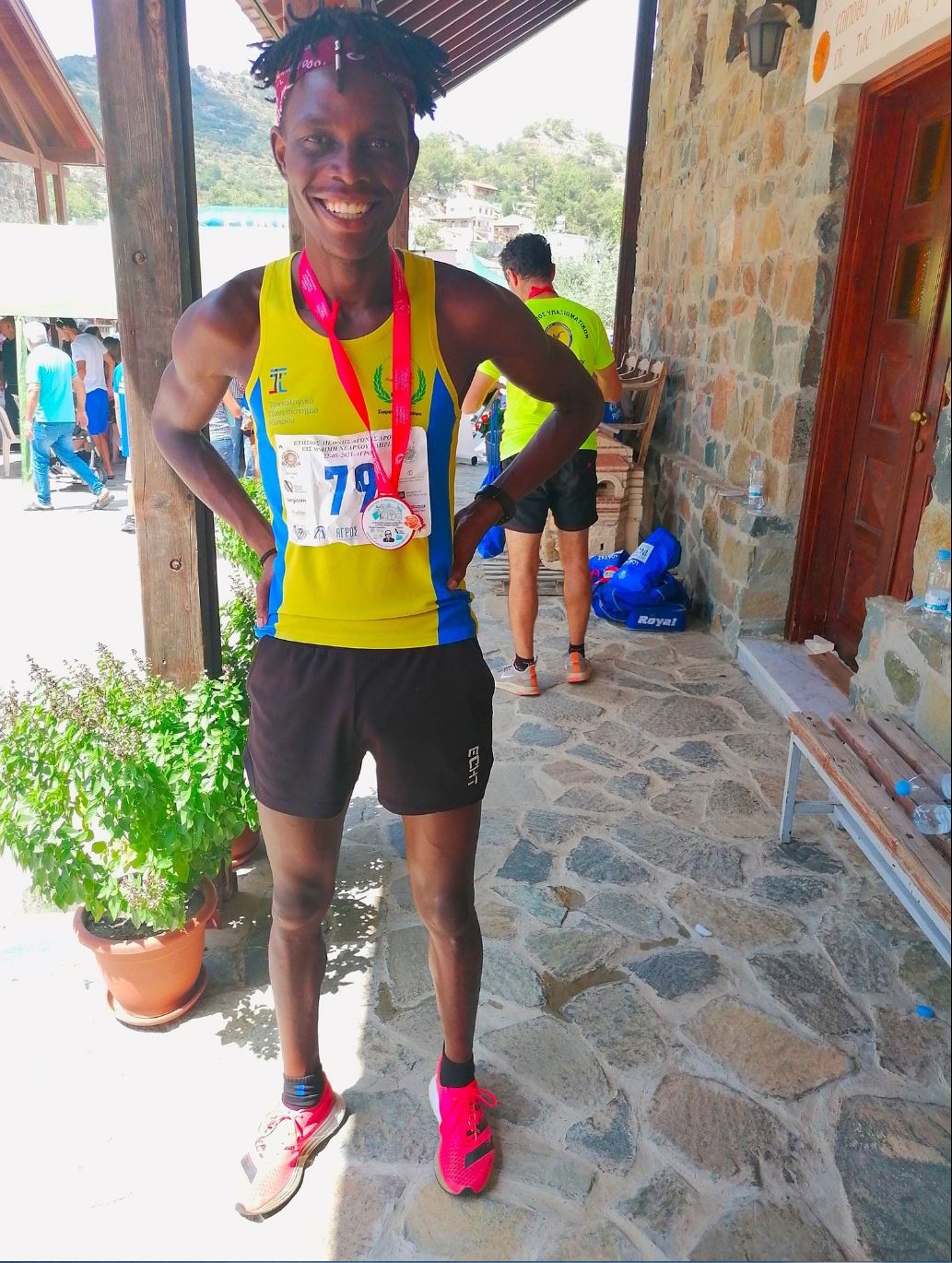 Daniel is also a motivational speaker on social media, with frequent posts aiming to promote individual strength and responsibility.
"Others can make your success difficult. Like crabs in a bucket, they can attempt to pull you back down to their level. But in the end, it is your decision, and your responsibility, as to the direction which your life will take. And it is 100% up to you to make it happen," he wrote.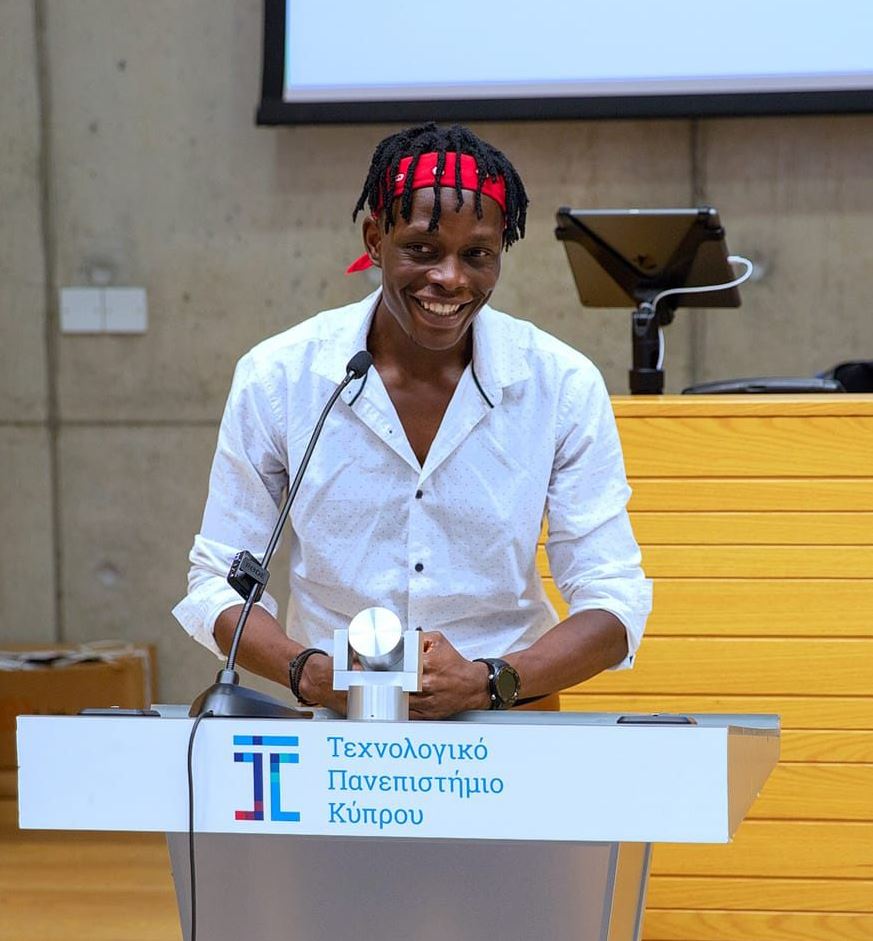 Daniel also told Sigma he did "not want to focus on negative things because Cyprus offered me many positives," adding the island was like a homeland to him but his plans included going back homer to carry out charity work.
"Racism and xenophobia have no place in Cyprus. They have no place in any corner of the earth. No one has the right to insult and hit someone because they are black, white, or yellow. No one will take away our jobs if we are willing to work hard, no one will change our national identity if it is well rooted in us," Daniel concluded.