Bishop no show during Georgios' enthronement ceremony signals Ukraine issue sidelined and still unresolved
Cyprus' new Archbishop Georgios was enthroned on Sunday as one of the oldest independent orthodox churches seeks to overcome division, but a no show at the carefully choreographed ceremony also signaled that hard feelings over Ukraine have remained unresolved.
Georgios, the island's new pro-west primate, became Archbishop of Nova Justiniana and All Cyprus on Sunday afternoon after he was enthroned at the Apostle Varnavas Cathedral in Nicosia.
During the ceremony, Georgios walked to the center of the cathedral where he was clothed with a red mantle. The new archbishop was then offered a special medallion and signed his name in red from the inkwell that belonged to Kyprianos in the early 1800's.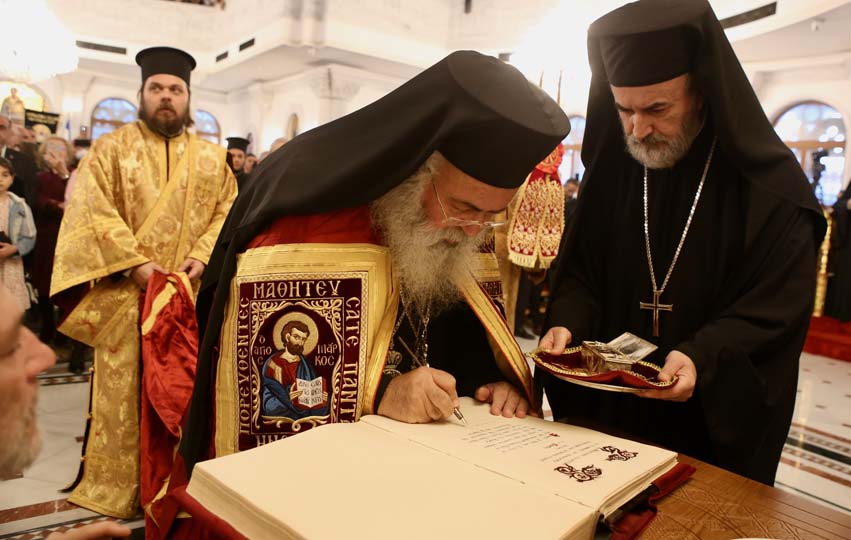 Georgios then stood on the steps of the archiepiscopal throne where he was handed the imperial scepter that dates back to 1869.
Church and State, Turkey's "ravenous appetite"
In his first remarks as primate, Georgios said the Church would not seek to interfere with the State on issues of education and politics but warned that "just like every other citizen down to the last one, we won't give up our right to have an opinion and state it freely."
Georgios also said the Church would take initiatives on the political problem with Turkey.
"We are in danger like never before by this Turkish ravenous appetite which does not hide its aim to conquer and turkify the entire island of Cyprus," Georgios said.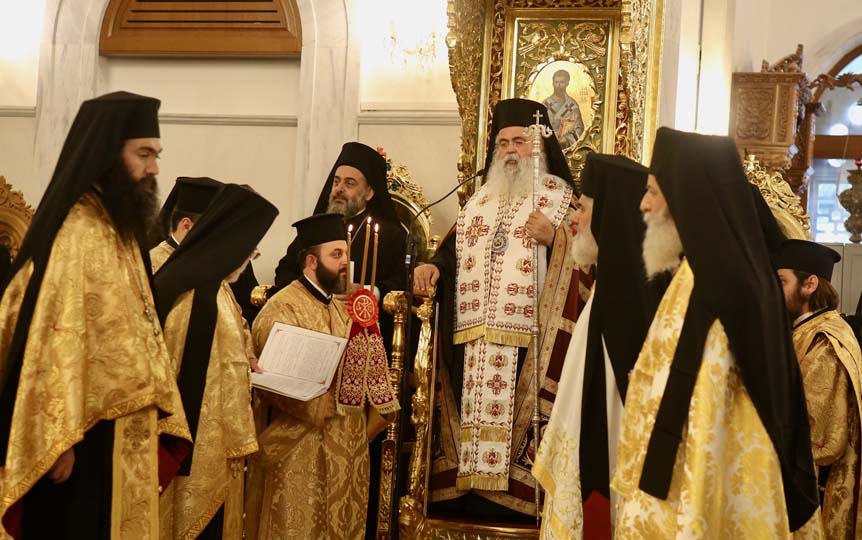 The independence of the Church of Cyprus was first recognized by the third ecumenical Council of Ephesus in 431 AD. But during the crusades and in medieval times, bishops were often submitted to the authority of Latin bishops, until the Greek Orthodox community's right to administer its own affairs was restored under the millet system during the Ottoman period.
But independence was still hotly debated in recent years in the Church of Cyprus after Georgios' predecessor, the late Chrysostomos, sided with Istanbul's Ecumenical Patriarch Bartholomew by recognizing Kiev in a religious battle between East and West.
Georgios has said he would continue on the same pro-west path on the issue of Ukraine while some bishops, who previously disagreed with Chrysostomos and called for a neutral stance towards Moscow, have come around after the late archbishop called for a truce from his deathbed.
Big no-show and Ukraine's "accidental president"
But besides no representatives from Moscow, one Cypriot bishop, who was a contender for the throne, also did not attend Sunday's enthronement ceremony.
An official statement on Friday said Morphou Bishop Neophytos, a popular but controversial figure, would remain in his "humble chamber" to pray both for Cyprus' new archbishop as well as Ukraine's pro-Russia Onufry, who was sidelined a few years ago after Bartholomew and Chrysostomos backed Kiev's pro-west Epiphanius.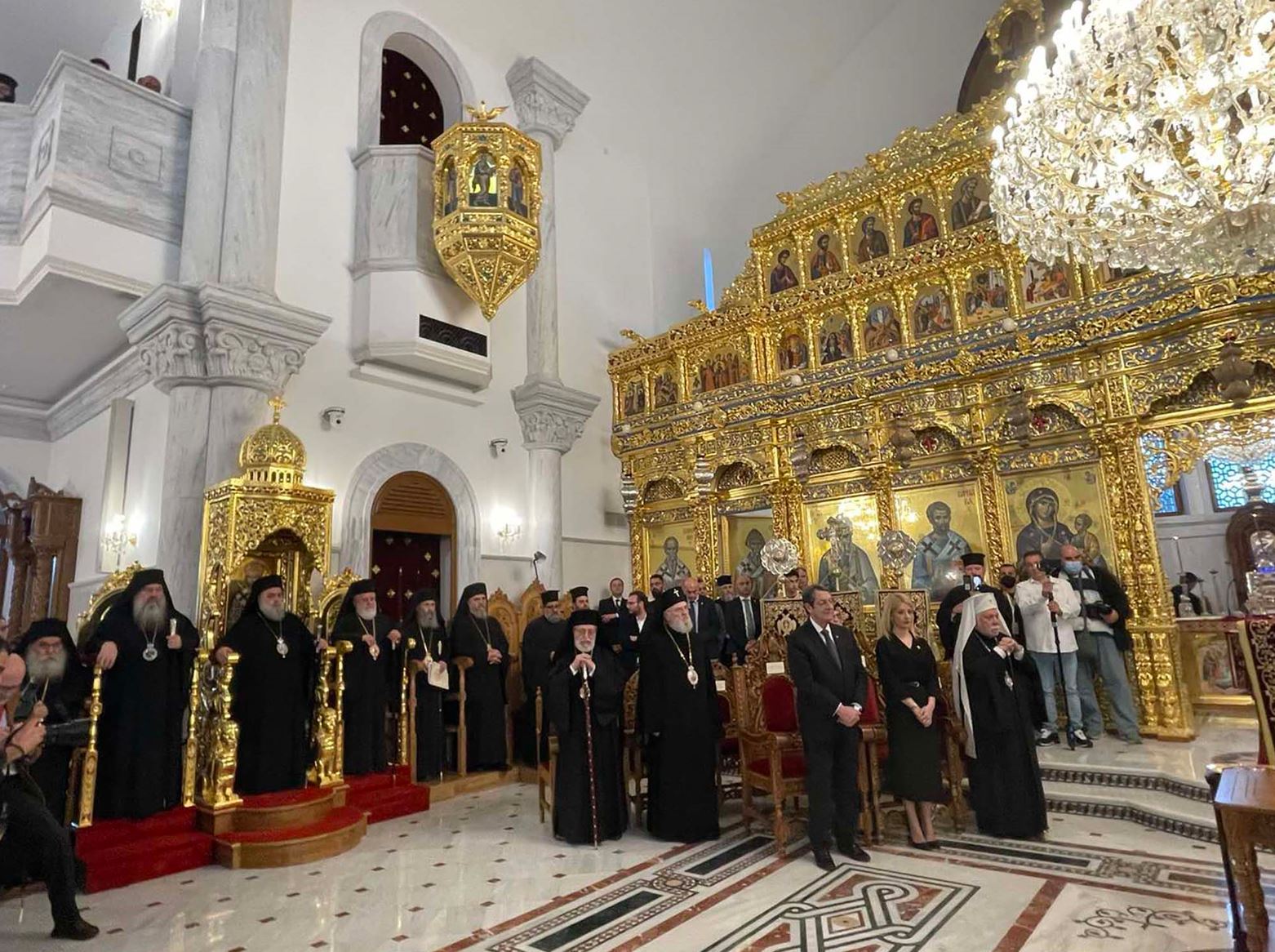 "We note for those who do not know that the vicar of Kiev's Laura of the Caves, Vyshgorod and Chernobyl Metropolitan Pavel, and his entourage, are going through trying times under threat by the armies of Ukraine's accidental president Zelensky," a statement from the Morphou diocese said.
The statement also claimed that "an Orthodox priest of the rightful Church of Kiev has already been killed" and that religious restrictions have been imposed, according to Pavel, since the evening of December 31.
After the enthronement ceremony, Archbishop Georgios attended a dinner at a Nicosia hotel where official guests and delegates were invited.