Fund Managers took the lion's share in the issuance of the first ever 15-year bond by Cyprus, with 55% of the allocations, followed by banks (20%) and insurance and pension funds (10%), the Ministry of Finance said on Wednesday.

According to the Ministry, the transaction saw a strong and diversified international participation, with domestic investors accounting for only 9% of the final allocations and 27% of the bonds placed in Germany, Switzerland and Austria.

"The Republic of Cyprus, rated BBB- (stable) by Standard and Poor`s, Ba2 (stable) by Moody`s, BBB-(stable) by Fitch and BBBL (stable) by DBRS, successfully launched its first syndicated transaction of the year, pricing a new EUR 1bn 15-year Reg S registered benchmark due 26 February 2034" said the Ministry of Finance.

The bond carries a coupon of 2.75% and was priced at 99.903%, it added. Citi, Goldman Sachs International and HSBC were mandated as joint bookrunners on the transaction.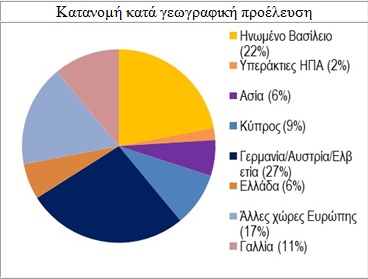 "The objectives of the transaction were in line with the stated Public Debt Management Strategy of the Republic of Cyprus to continue building out an international bond yield curve, manage refinancing risk by smoothening out and lengthening the debt maturity profile, enhance investor relations and expand the existing investor base" the Ministry noted.

It said that the launch of the transaction followed the successful funding exercises completed over the course of 2017 by the Republic of Cyprus and its continued market access last year.

According to the Ministry, prior to the launch of the transaction, Cyprus had conducted extensive marketing efforts, targeting investors in London, Paris, Milan, Munich and Frankfurt. Based on positive feedback from these meetings, the issuer opted for the 15-year maturity and a target EUR1bn in size.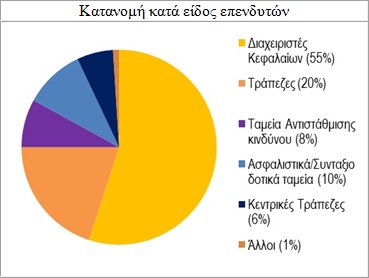 "Final demand of over EUR 8.1bn represents the largest orderbook achieved by a Republic of Cyprus benchmark transaction since the sovereign's return to the international bond markets in June 2014" the announcement stressed.

"The deal was priced at 17:44 CET with a cash price of 99.903% and a re-offer yield of 2.758%, thereby offering a minimal new issue concession over the theoretical fair value of the transaction" it added.

"The success of this transaction highlights the strong support from the international investor base for the Republic of Cyprus" it noted.