In a show of support from locals, graffiti, protesting Russia's barbaric moves, which seemed to have popped up overnight, were seen around Limassol.  Ukrainian flags were also seen flying from flats in solidarity with the Ukrainian people.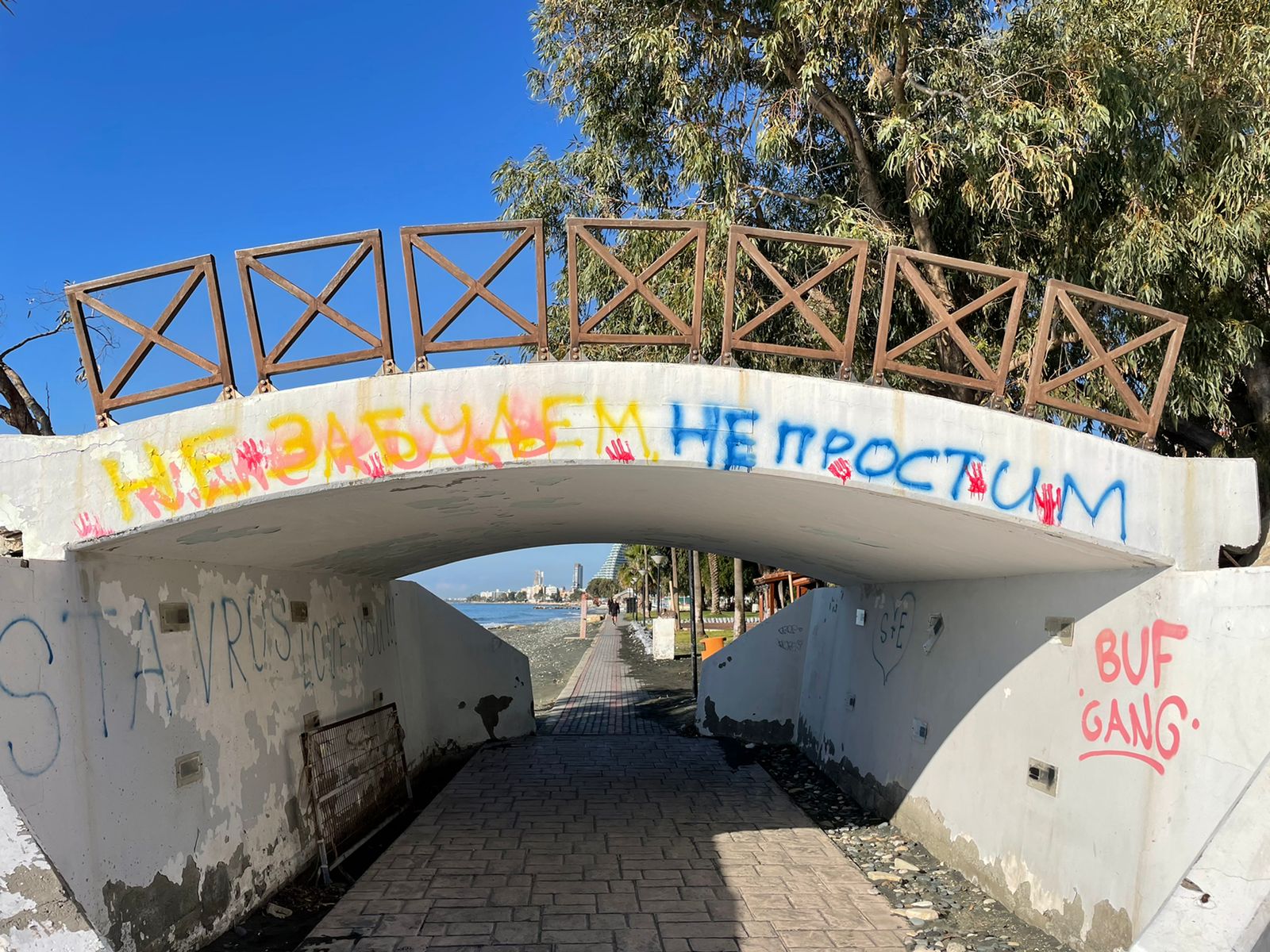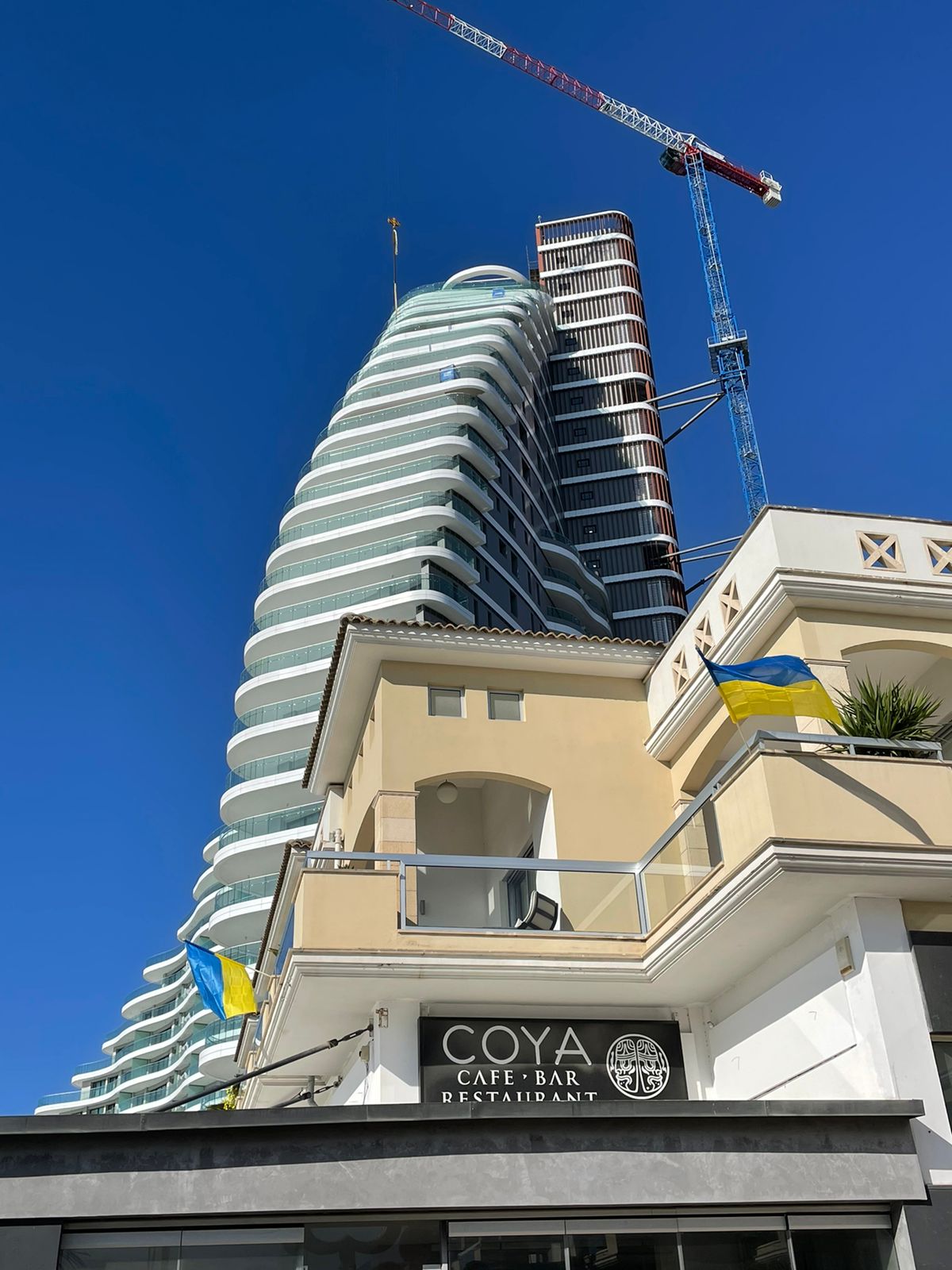 Meanwhile, EU Ambassadors to the Republic of Cyprus and high-ranking officials from the Cypriot Ministry of Foreign Affairs had a meeting on Friday with the Ukrainian Ambassador to Cyprus to express their solidarity with the Ukrainian people and its government, according to a statement issued by the French Embassy in Cyprus.
The statement points out that "Russia is breaking the most fundamental rules of the international order before the eyes of the world" and did not respond to the offers of dialogue made by the European Union. Furthermore, Russia did not keep its own words to the EU leaders, nor its written commitments enshrined in the Minsk agreements, it is added.
"The Russian Government has chosen this path of unilateral aggression alone. Neither Ukraine, NATO nor others have done anything to justify this bloodshed," says the statement, adding that "today more than ever the EU stands united."
Despite the shock of the events, the EU will now act together with its partners and allies, in coordination with Ukraine, it says.
According to the statement, the package of massive and targeted sanctions European Leaders approved on Thursday "clearly demonstrates that resolve" and "will have maximum impact on the Russian economy and the political elite." The statement calls on all states that believe in the Charter of the United Nations to stand up to this aggression together.
It is also noted that the sanctions against Russia, rising prices and falling stock markets will have an impact on all European countries but this is something that cannot be avoided.
"The European peace order of the past decades is the foundation for life in prosperity and peace. If we do not act resolutely to defend it now, we will pay an even higher price. We stand with Ukraine and all Ukrainians," concludes the statement.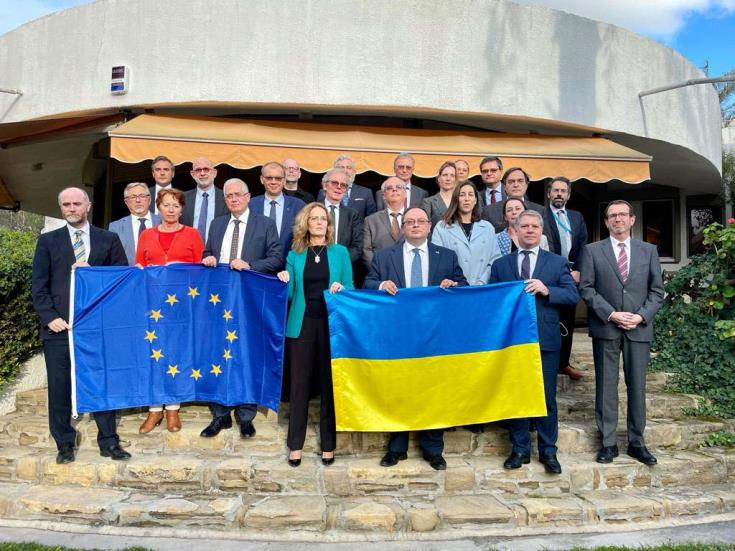 The US Embassy in Cyprus also showed its support by lighting the building in the colors of the Ukrainian flag.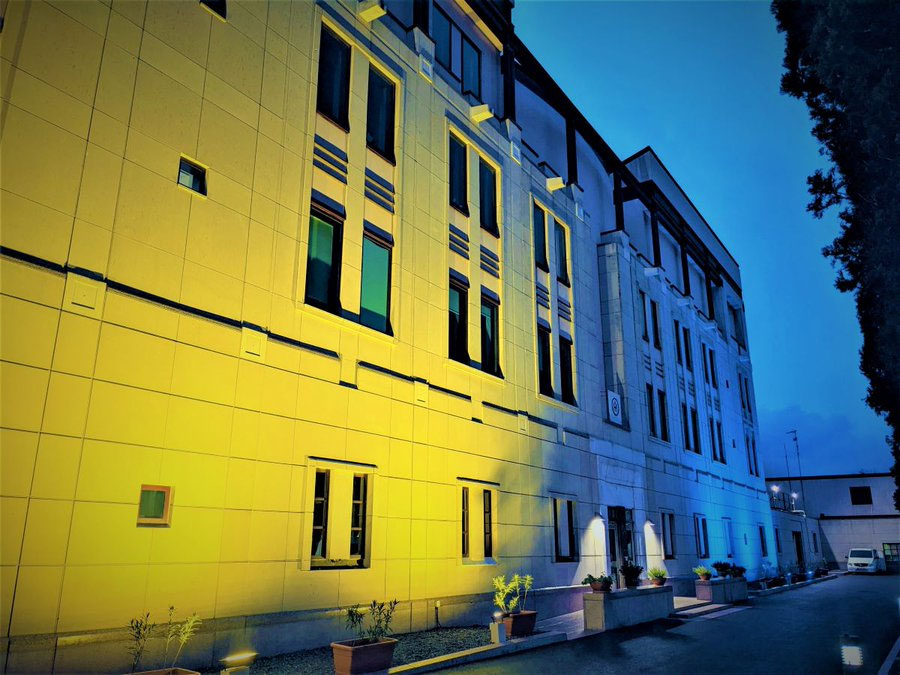 [With information from CNA]