Streets with Turkish names in Larnaca back in the headlines as activists on social media want signs to come down
A street sign in Larnaca was the topic of a heated discussion on Facebook, with social media users calling on the city to remove "Istanbul Street" in the southern town's Turkish Cypriot borough.
According to online daily Reporter, a photograph of the Istanbul street sign in Larnaca was posted on a Facebook group page, with multiple users expressing anger over the name and demanding a replacement.
Cypriot streets with Turkish or Turkish-sounding names have been a hot issue over the years, especially in Larnaca where members of the Elam nationalist party have been calling for streets with "Turkish names" to be replaced with "Greek names."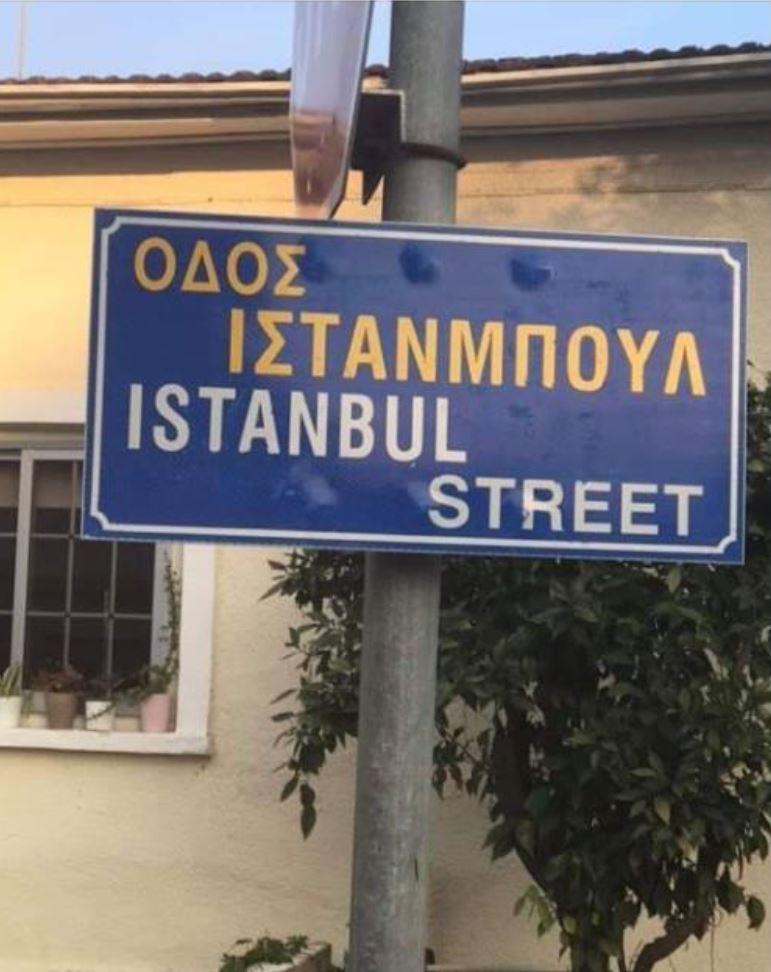 In some cases, street signs were unlawfully removed while a formal letter sent to the city a few years ago warned that "all signs with Turkish names must come down." According to media reports, local activists against Turkish names in the Greek Cypriot south said the signs were offensive.
Istanbul Street, which connects Okkular and Kotza Tepe streets in Larnaca's old Turkish Cypriot quarter, was named many decades ago before inter-communal fighting broke out on the island. 
A similar street sign currently exists in Nicosia with Istanbul's Byzantine-era name of "Constantinople."
Another street in Paphos, Kemal Ataturk which connects Mithat Pasha and Fellahoglu, also drew attention with Elam calling on authorities to change it.
Elam asked that Kemal Ataturk be renamed in the honour of Konstantinos Katsifas, an ethnically Greek man who was fatally injured by Albanian police in an exchange of gunfire near the Greek-Albanian border in 2018.