President Nicos Anastasiades and Turkish Cypriot leader Mustafa Akinci are currently meeting at the residence of UNFICYP chief Elizabeth Spehar in the United Nations Protected Area in Nicosia.
Referring to today's meeting Government Spokesman Prodromos Prodromou has described it as "preliminary that falls outside the framework of the negotiations."
''The President expects the meeting to help towards the resumption of the negotiations, which is the fundamental objective at this stage of the peace effort'', Prodromou added.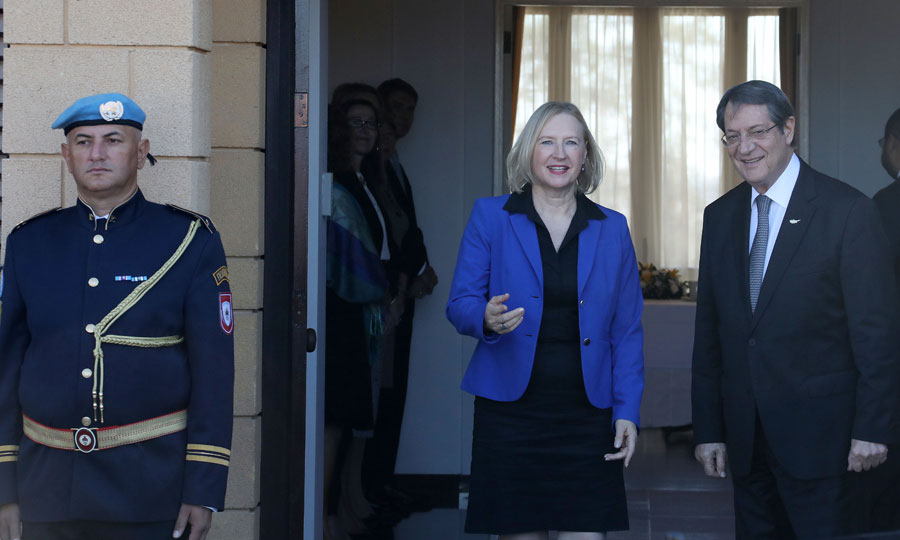 The two men arrived without their negotiating team. Meanwhile protesters outside the Presidential Palace called on the two leaders to find a solution to the decades old stalemate. 
UN Secretary General representative Jane Hull Lute will be meeting the two men on the 31st of October to ascertain whether there is cause for resuming the peace talks. 
It has been reported that following the meeting the two leaders will approve the opening of crossing points at Dherynia and Lefka.