The Russian invasion of Ukraine is in full swing. There are reports that dozens have died. Fighting fronts are located in various parts of the country, as the Russian operation is multifaceted, while the attack on the outskirts of Kiev is intensifying. Ukrainian citizens are leaving their homes. The West has expressed its anger, and warned of a new wave of extremely severe sanctions. 
Vladimir Putin ordered the invasion at 05:00 (local time). The President of Ukraine, Volodymyr Zelensky, called the Ukrainians to arms.
Maps from The New York Times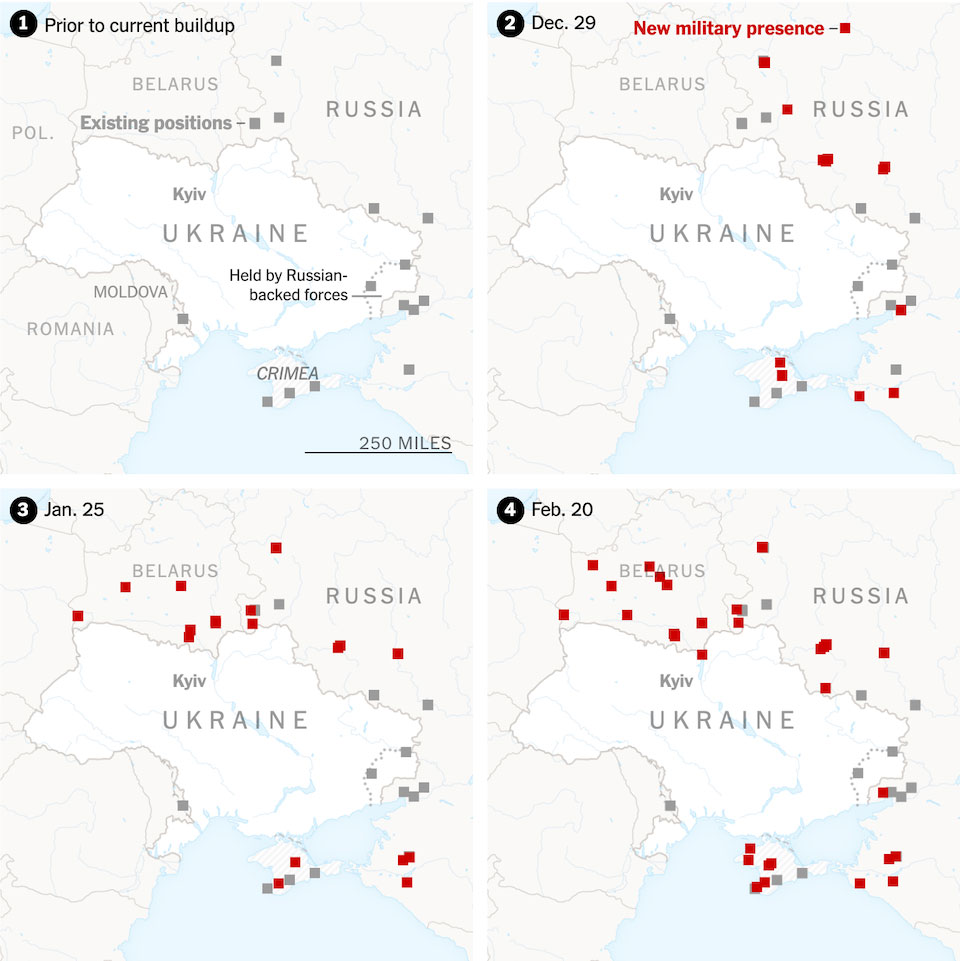 Minute by minute developments:
17:59 - Ukrainian army: Squadron of Russian soldiers surrendered in Chernivtsi
According to the Ukrainian Military, a Russian reconnaissance squad was handed over to Ukrainian soldiers near the city of Chernivtsi, near the border with Belarus.
17:53 - Joint statement G7: We strongly condemn the Russian invasion of Ukraine
In addition, the G7 countries express their unwavering support and solidarity with Ukraine.
17:51 - The Kremlin's website intermittently goes dark
The Russian presidency's website and other Russian government websites in Russia and Kazakhstan have gone dark from time to time, according to Reuters.
17:49 - Sirens again in Kiev, fears of air strikes
The BBC reports that sirens are blaring in the center of Kiev at the moment, while fears of possible Russian airstrikes are growing.
The entire country has been advised to seek refuge and many Ukrainians have taken shelter in Metro stations since morning.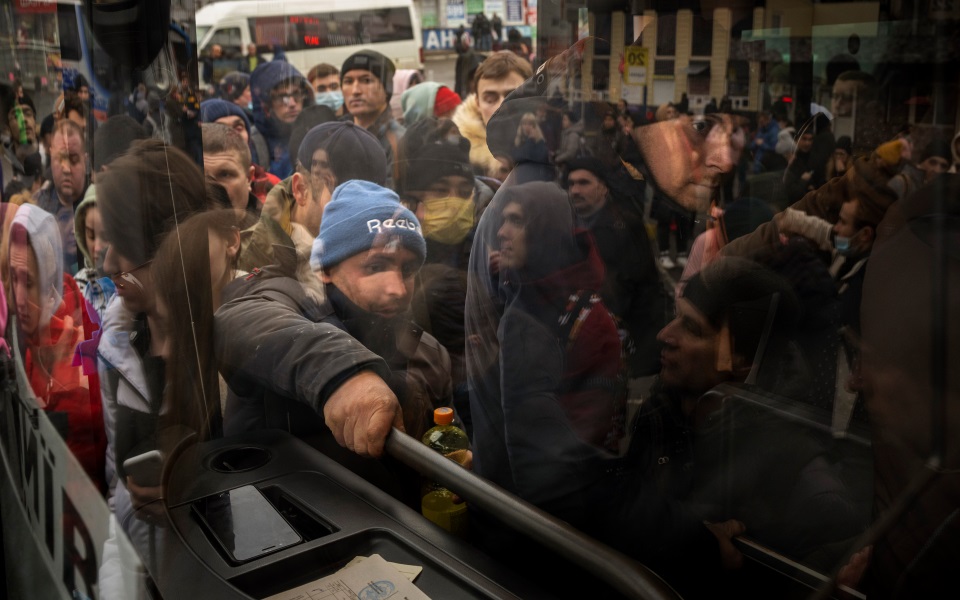 17:42 - Washington: Russia plans to overthrow the government in Ukraine
The United States believes that Russia's invasion of Ukraine is designed to overthrow the Ukrainian government and that one of the three main targets of the attack is the capital, Kiev, a senior US defense official has said.
17:38 - Zelensky: We have losses
Ukraine has suffered casualties, said Ukrainian President Volodymyr Zelensky, but stressed that many Russian aircraft and military vehicles had also been destroyed.
17:30 - Putin: Demilitarization and de-Nazification of Ukraine - Kiev has been committing genocide for 8 years
The purpose of this operation is to protect people who for 8 years have been facing a genocide committed by the Kiev regime.
"To this end, we will seek to demilitarize and de-Nazify Ukraine, to prosecute those who committed bloody crimes against civilians," Putin said in a statement.
17:27 - Biden statement in the afternoon
US President Joe Biden will make a statement on the Russian invasion of Ukraine at 17:30 GMT (19:30 local time), according to the White House.