Car in Paralimni blocks biker's right of way in third road fatality over the weekend
A local biker was killed Sunday afternoon in Paralimni, marking the second fatality involving a motorcycle and third road victim over the weekend.
(Click here for an update to the story)
According to local media, 33-year-old Greek Cypriot Kyriacos Kavazi who was riding his high-torque motorcycle on the Sotira-Paralimni main road collided with another vehicle around 5:15pm. Reports said the biker was entering Paralimni city limits when another vehicle attempted to make a right turn, blocking his way according to local media.
Reports described the impact as "very violent" and the biker was ejected from his seat. Following the initial collision, the 33-year-old man landed on a steel pole and then fell on the pavement.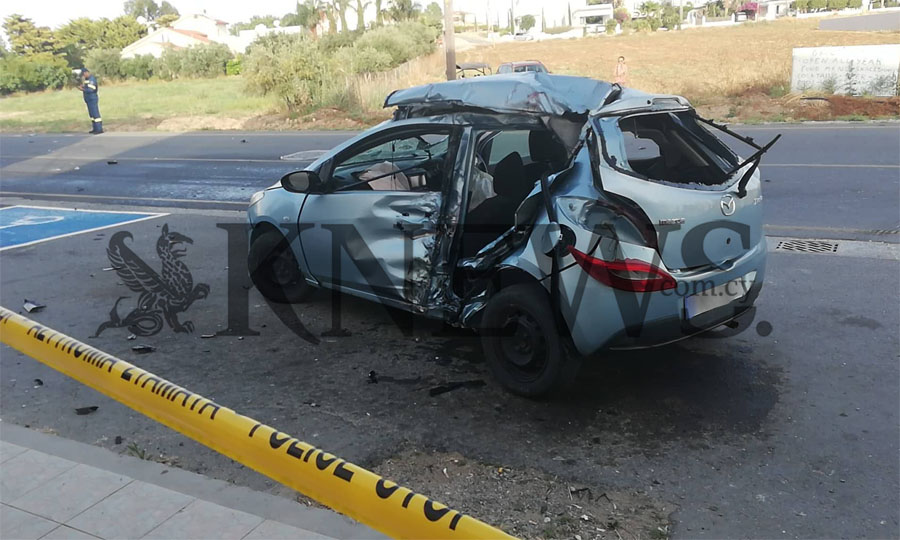 He was rushed to the Emergency Room at Famagusta General Hospital where doctors on duty pronounced him dead on arrival.
The driver of the other vehicle, described as a 55-year-old male, was also injured. He was taken to the hospital and his condition was said to be out of danger, while he was later arrested. The car was destroyed and totaled according to reports.
It was not clear whether the biker was wearing his protective helmet, according to local media, while it was reported that a helmet was found at the scene of the accident.
A number of objects and debris from the accident was said to have spread over 100 feet.
Two more died on the road this weekend
Earlier in the morning, another biker was killed in a road accident in Limassol when he reportedly lost control of his motorcycle just after midnight.
On Saturday, another woman was killed in Paphos when she attempted to make a U-turn and a pickup truck slammed into her vehicle. The male driver in that accident was detained, although police did not say what charges he might face.
This story has been updated with the name of the 32-year-old biker and hospital location based on a police report issued later in the evening