On Tuesday afternoon (23/05), the President of the Republic, Nicos Christodoulides, warmly welcomed former President Nicos Anastasiades.
During Mr. Anastasiades' inaugural visit since Mr. Christodoulides assumed office, their discussion likely revolved around the Cyprus problem, energy issues, and the ongoing clash between the Attorney General and the Auditor General. However, what stole the spotlight was the discreetly hidden ashtray beneath the desk.
As depicted in the photo, someone made an attempt to conceal it, but their efforts were in vain as the camera lens revealed the truth!
It is indeed perplexing that even within the President's own office, where the anti-smoking law should be strictly upheld, such negligence is displayed. One can only question what expectations can be placed on the citizens when the authorities themselves fail to abide by the rules.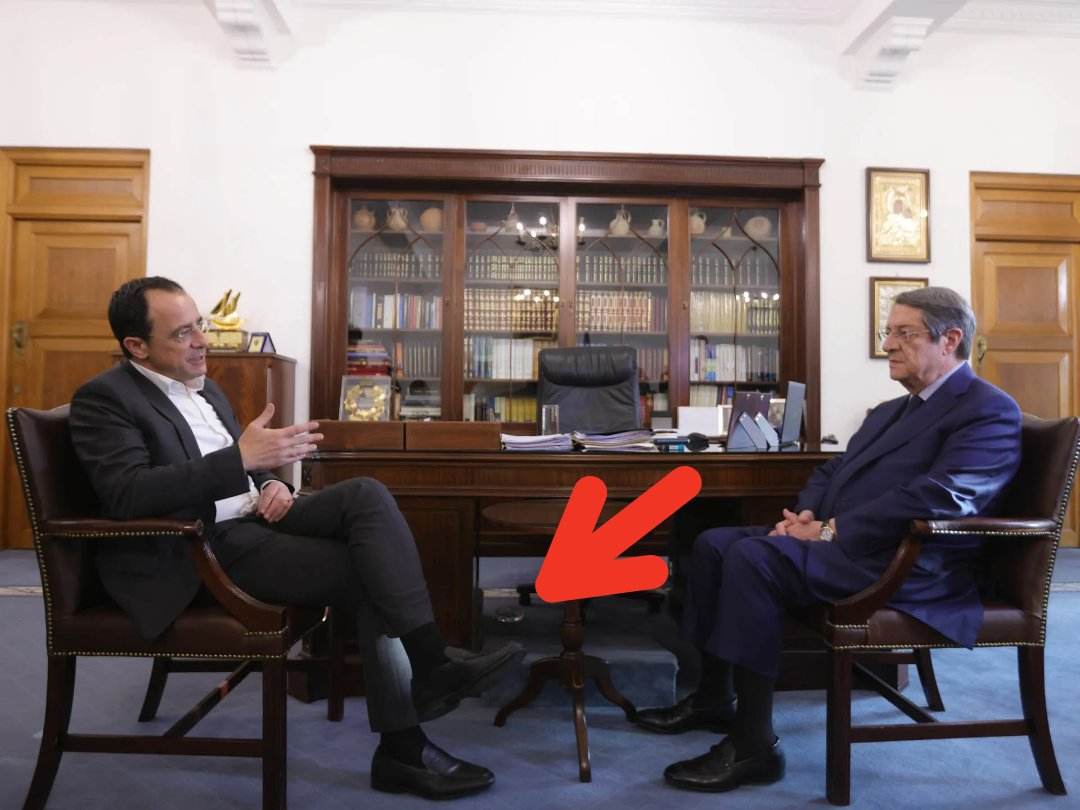 [With information from 24News]