Larnaca is on the rise. The city attracts more and more visitors every year, who seek to enjoy Larnaca's culinary experiences and wide selection of restaurants and bars. The city of Larnaca is filled with wonderful places to explore and here they are:
View from the top...
THE BELFRY


TEL.99872100 
5 Pavlos Valsamakis and Mehmet Ali str., Larnaca
A must-visit destination in the center of Larnaca that combines fancy style and elegance. A bright, impressive all-day space with stone and modern aesthetics. Coffee and drinks are served since morning and shortly, food with bistro options will be also served. The bar makes cool signature cocktails and serves various spirits. MON-SUN 10.00-01.00
Italian Flavors...
ALDENTE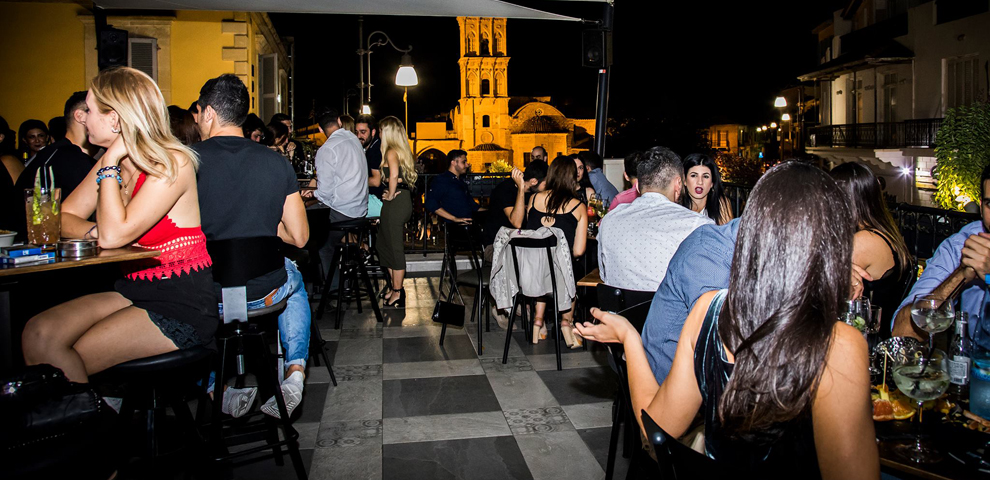 TEL.24664540 
77 Athinon avenue, Phinikoudes, Larnaca
Beloved Italian tastes, pleasant environment in a good location. Its proposal is based on pasta and pizza which are good. Prices are friendly. Polite and fast service. MON-SUN 11.00-23.00
Backyard and cheap meze...
ALONIA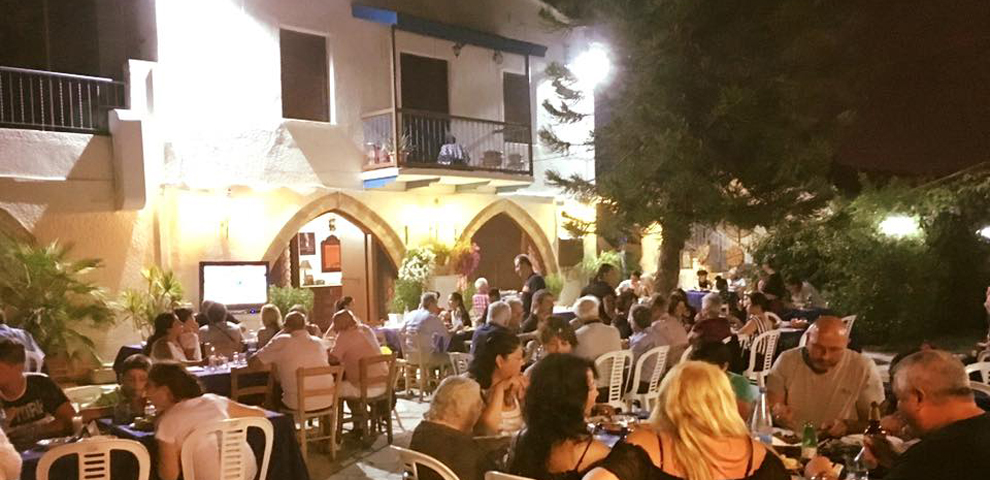 TEL.99345680 
37 Agia Paraskevi Church str., Livadia, Larnaca
A cozy and hospitable place for fun, to enjoy authentic meze and quality music. Alonia tavern in Livadia village is an ideal choice for selected meze. The tavern is housed in a very old mansion with a big yard and with a history of more than 140 years. A hospitable and good choice since meze in Alonia is very special: a big variety of dishes and large portions that also include vegetarian choices. Lemon rabbit, aubergines with feta in the oven, lamb liver with caramelized onions and excellent red wine are some of the tastes that cannot be missed! Four membered band plays music, mixing classic and contemporary Greek and Cypriot music. THU-SAT 18.00- 03.00
For Oyster & Fish...
ALMAR SEAFOOD BAR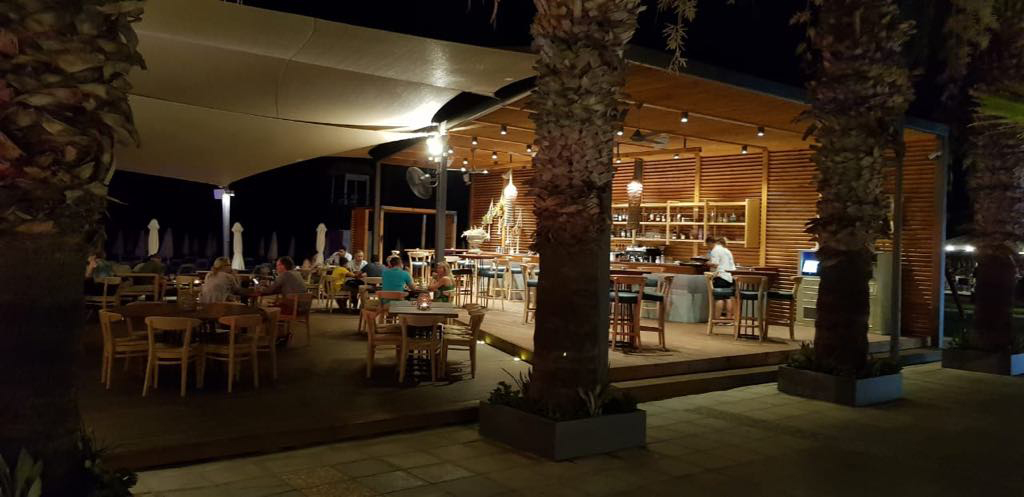 TEL.24201700 
Tasos Mitsopoulos str., Mackenzie Beach, Larnaca
A restaurant specialized in seafood, fish, and oysters. The menu includes hot starters such as smelt, tree mushrooms, shrimps, kakavia soup and seafood in various versions, as well as lobsters, oysters, mussels, and variety of fresh fish. Kids menu also available. MON-SUN 09.00-01.00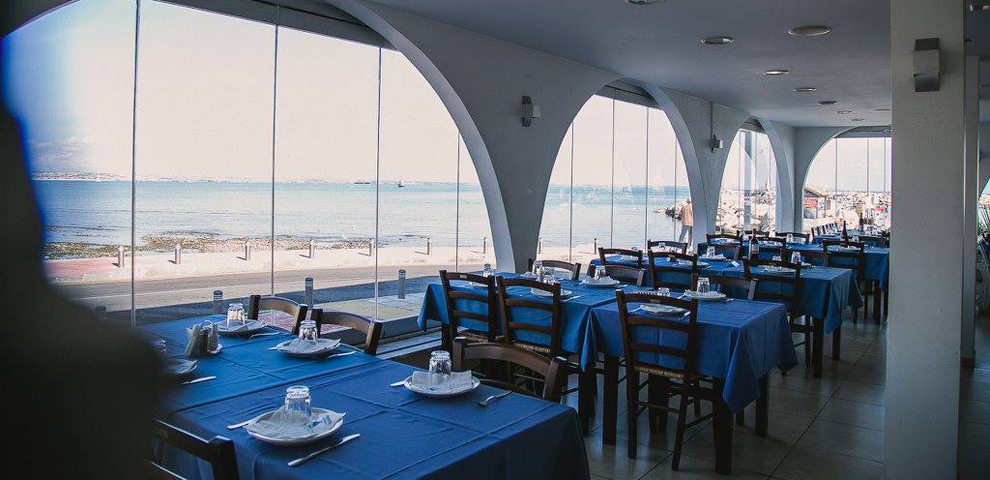 TEL.24657198 
37 Piale Pasha, Larnaca
Very well-known fish tavern. It preserves its good name with quality fish, skills in frying and good grill. The menu includes classic meat dishes. The simple wine list, experienced and fast service, reservation necessary in weekends, noisy and crowded. Next to the fishing port. MON-SUN 11.00-23.30
Beach Bar...
AMMOS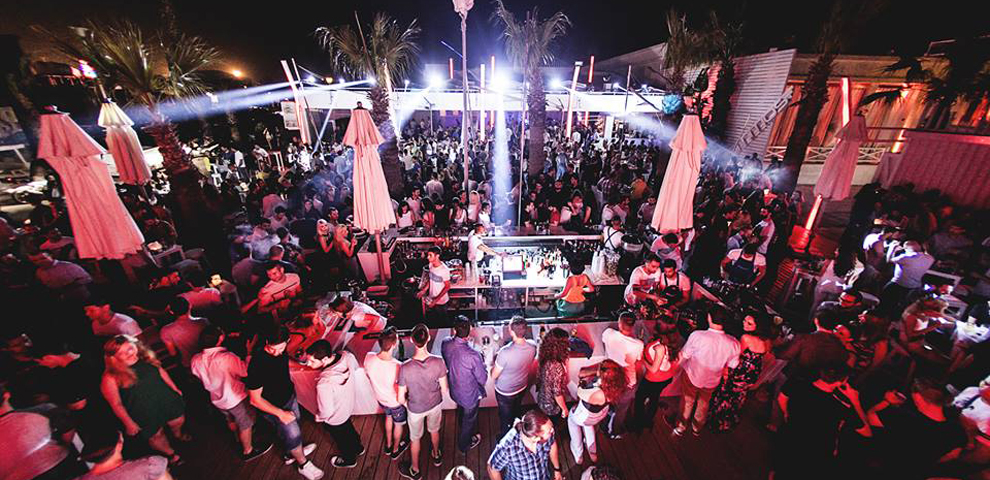 TEL.24828844 
Mackenzie Beach, Larnaca
It has paved the way of night fun in Mackenzie Beach and is still a hot spot. Attractive aesthetics, young regulars, happy atmosphere. Coffee and snacks are served in the morning, creative meat dish, fish and pasta at midday and at night, nice cocktails and loud DJs take the step. Foreign guests and live bands often. It combines swimming and good food in the summer. Tables outside. MON-SUN 10.00-02.00
Best Brunch...
EDEM'S YARD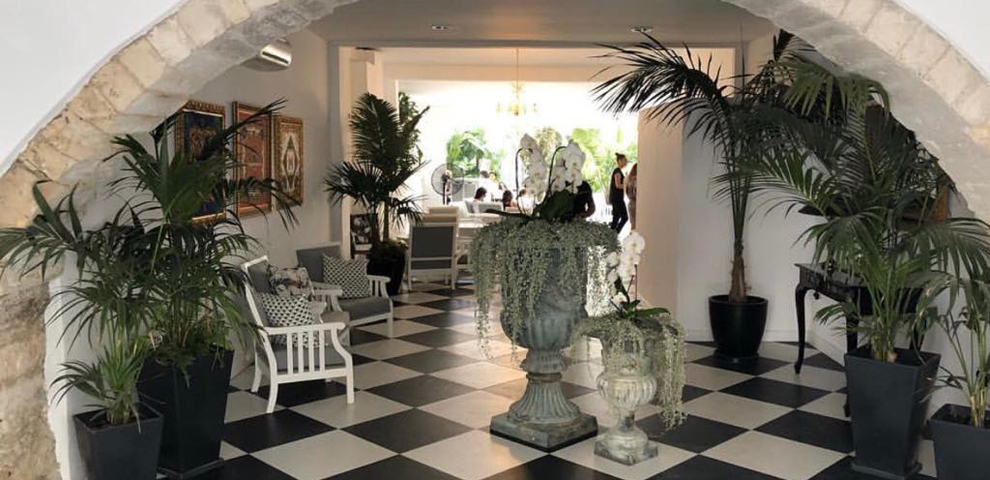 TEL.99847781 
Evanthia Pieridou str., Larnaca
In the secret yard of the new Edem's Yard, the importance of detail prevails. Neat and green, with white wooden armchairs and interesting regulars. The menu puts emphasis on brunch with 4-5 salty meat and egg dishes, but without forgetting vegetarians. Delicious pancakes and brioche, granola parfé for healthier taste, coffee, fresh juices, and smoothies. In the afternoon, you can have an ice tea matcha with lemon and spearmint. A 
worth visiting place. TUE-SUN 09.15-17.30
For Cocktails...
OLD MARKET ST.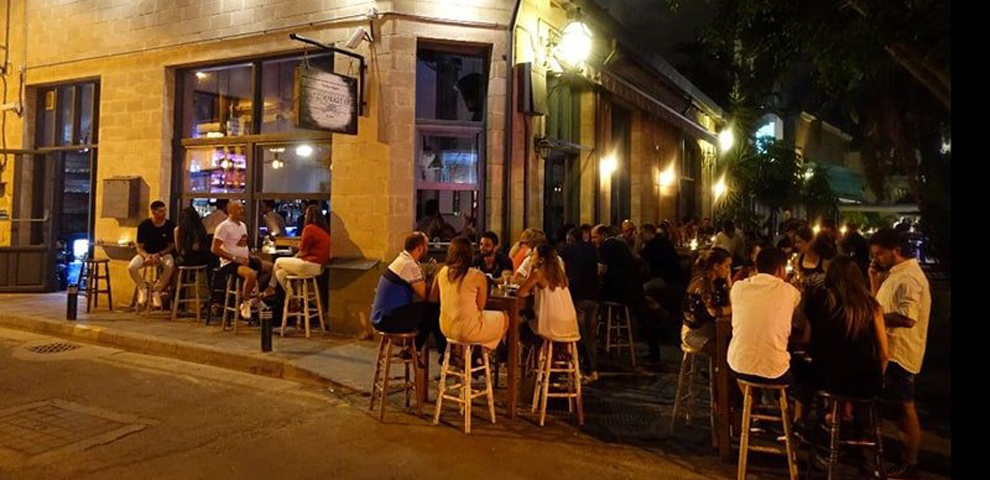 TEL.94011011 
51 Kleanthi Kalogera str., Larnaca
Fancy tapas bar in the reborn Laiki Geitonia, the traditional city quarter. Creative, small plates, mini burger, hot dog, emphasis on ingredients. Interesting wine list mainly with Greek wine, sangria, some beers, and excellent cocktails. PopUp Brunch is served every Sunday until 15.00. Tables on the privé pavement. Ideal for a night drink. Nice music and sometimes live. TUE-FRI 16.00-02.00 & SAT-SUN 11.00-02.00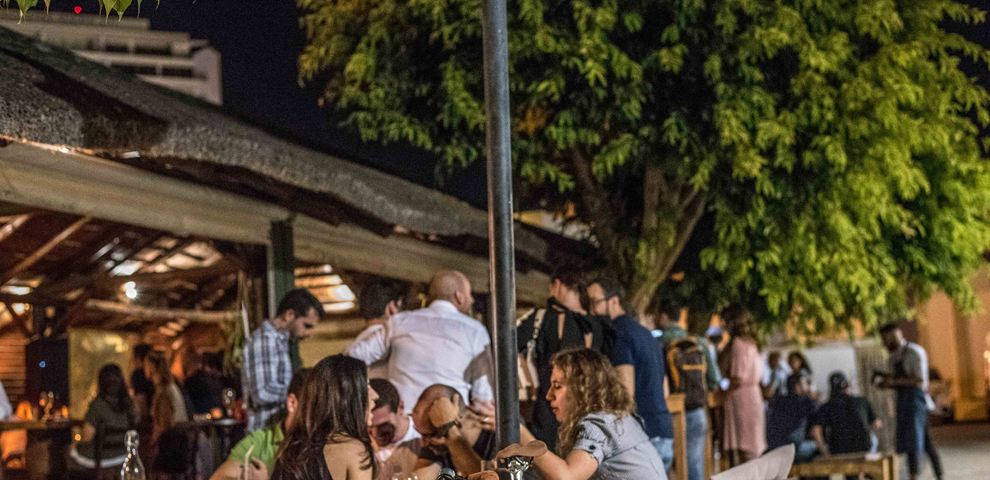 TEL.99787389 
Athinon avenue, Europe Square, Larnaca
In a secret yard behind Europa Square, Alex Christodoulides and his team pay attention to the details of original and classic cocktails. With impressive rum cellar from all over the world, premium drinks, fun atmosphere and happy feeling, the bar is particularly attractive. Allegro music, often with DJs and smiley service. Flirting, nice people, summer aura. A compulsory visit for a cocktail in the city. TUE-SAT 19.00-00.30
For Cypriot food...
STOU ROUSHIA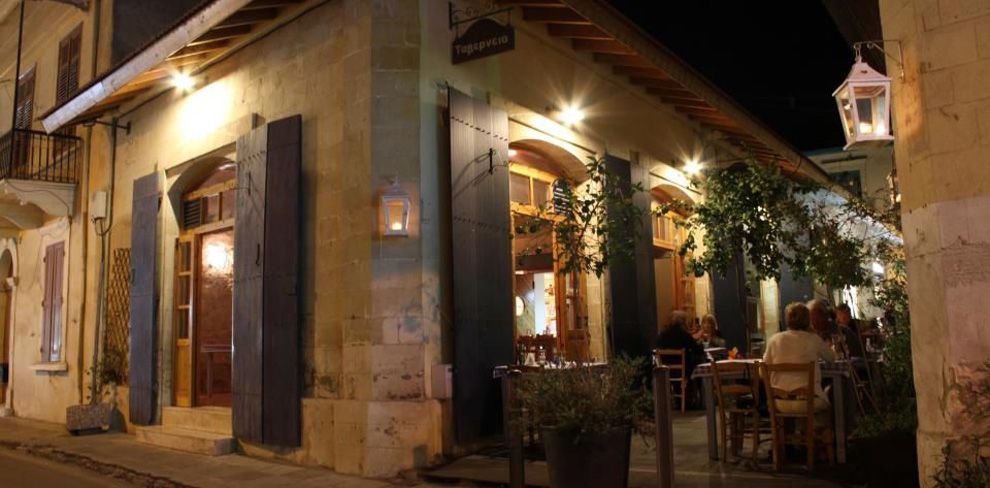 TEL.24400676 
26 Nicolaos Lanitis str., Larnaca
Tavern in the city center, with successful reference to the atmosphere of an old neighborhood. Delicious and sincere cuisine, fresh and often biological ingredients. Casserole tastes, meze and meat on charcoal at night (depending on the client's preference), skills on the grill. Excellent service, tables outside in a beautifully shaped pavement. It has been designated as one of the best 50 restaurants in 2018. MON-SAT 12.00-16.00, 19.00-24.00 SUN 19.00-24.00
For Burger...
SAN PEDRO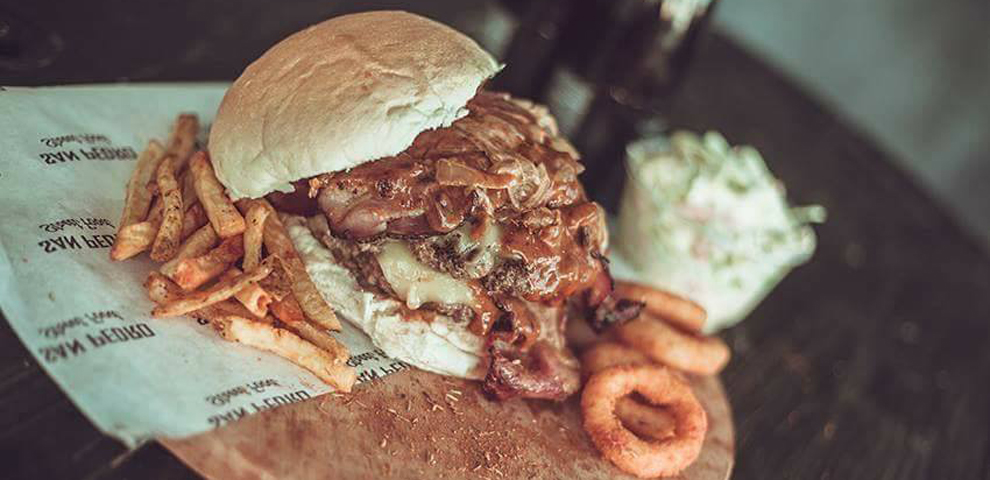 TEL.24105090 
99 Spyros Kyprianou str., Larnaca
Street food betting on the perfection of a burger bite. Modern design, black and white board with the burgers of the day written on it, good ingredients, open kitchen to watch the preparation process. It has its own sauces and a fanatic clientele. You eat on the few tables outside or take away (delivery also available). MON-SAT 12.00-23.00
For Coffee...
VINCAFE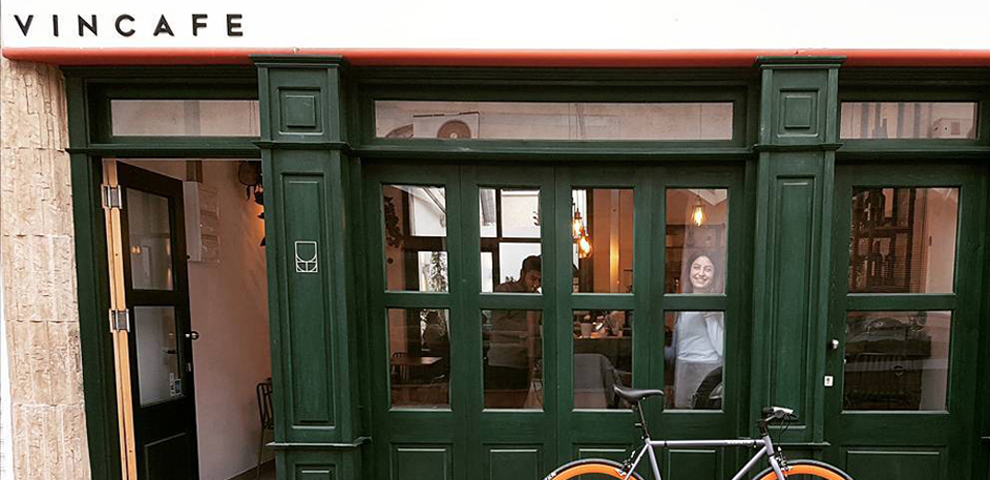 TEL.24333373 
6 Georgiou Drousioti str., Larnaca
Relaxed, stylish café with fancy decoration in shades of green and references to London. It serves quality coffee since morning, cold drinks and later on, wine from its cellar accompanied by cheese, cold cuts, and fruit platters. Ideal for a relaxed coffee, a break from work and after-work wine. TUE-SAT 9.00-20.00 SUN 10.00-20.00
For a selection of bars and restaurants in Cyprus visit https://cyprusen.wiz-guide.com/index.php