Pafos is a very lively city that loves its culture, food, and parties! It is known that, besides visiting the famous attractions, no Pafos experience is complete without trying some of its amazing dishes and going out for drinks. Below you're find our tips on the best venues for going out in Pafos.
For Brunch...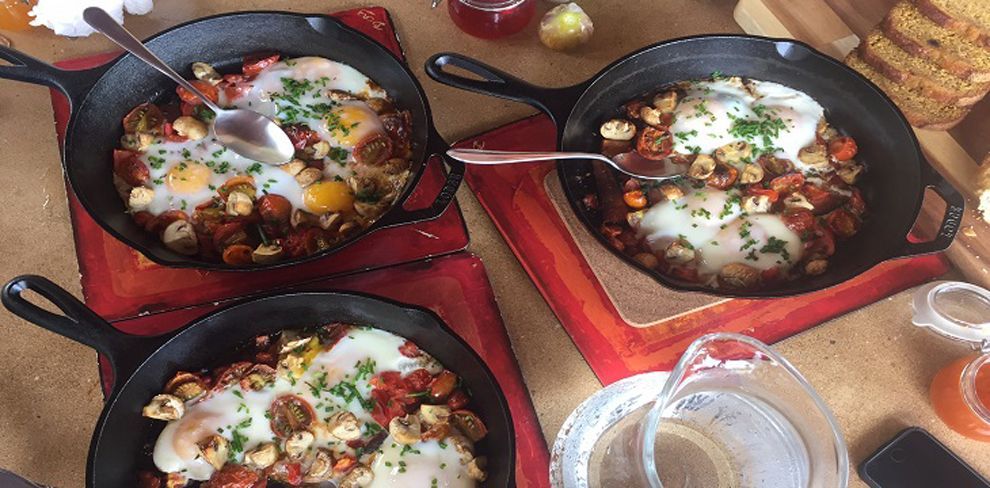 TEL.99459400 
Kallepeia, Pafos
In a neat yard of a house a little bit outside the village, Mrs. Kika with her daughter prepares a village breakfast for the foodies with excellent local products. Recently baked bread and tsoureki (Greek Easter bread), fresh eggs, tomatoes, smoked bacon, fresh anari and halloumi from the area, pumpkin pies, burek (baked filled pastries), homemade marmalades, seasonal fruit and vegetables, coffee, tea, and fresh juice. Reserve your table a day ahead. For more than six persons, a typical Cypriot dinner can be prepared only after informing the owners. Enjoy food without any guilt…It has been designated as one of the top 50 restaurants in 2018. THU-SUN 09.30-14.00
 For Fish...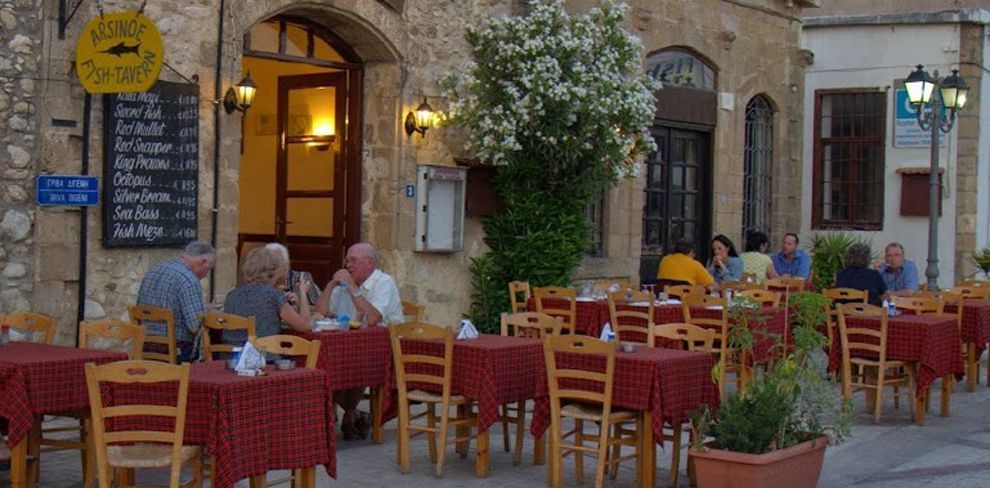 TEL.26321590 
Griva Digeni 3, Polis Chrysoxous, Pafos
An excellent, simple fish tavern since 1986. It looks like a painting of an island aquarelle. In the past, Mr. Andreas was merchandising the fresh fish he was catching with his fishing boat and his wife Mrs. Constantina was cooking them in her own, unique way. Her skills in preparing the fish were passed on to her daughter Maria who undertook the tavern with her husband. The tavern is preferred both by locals and tourists. Quality fresh fish and seafood, a wonderful atmosphere, value for money, quick and friendly service. There is a small wine list but do not ignore the house wine from the local vineyards. MON-SUN 18.00-23.00
 For Burger...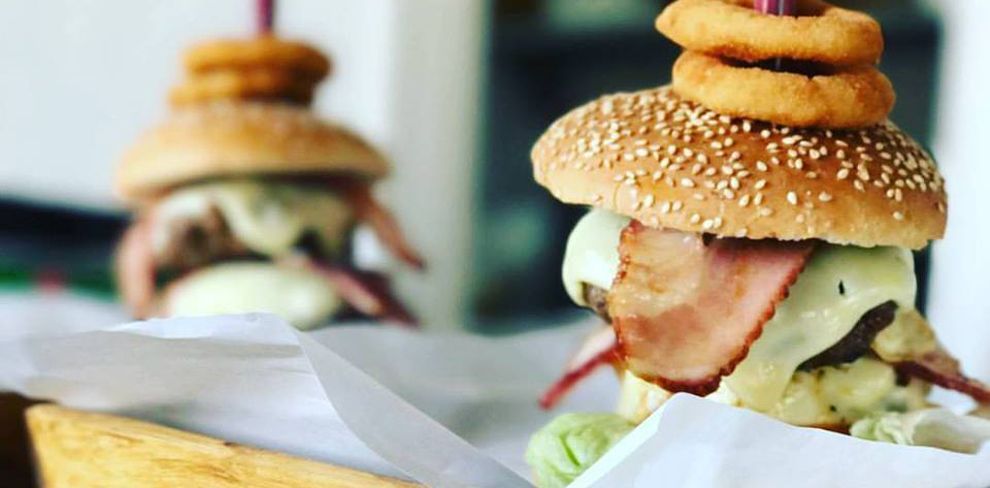 TEL.99136236 
50 Alexandrou & Thermopilon, Pafos
A new generation burger house with an obsession with Black Angus. Excellent quality ingredients, the diner has its own recipes, modern design, and a fanatic clientele. Huge burgers with layers of burger (200 or 400 gr.) and melting eggs. There are combinations of sweet and salty, varieties in bread, French fries and everything necessary for a gourmet recipe. In the menu, you will also find sweets. Delivery service is available. MON-SUN 12.00-23.00
For Gourmet Flavors...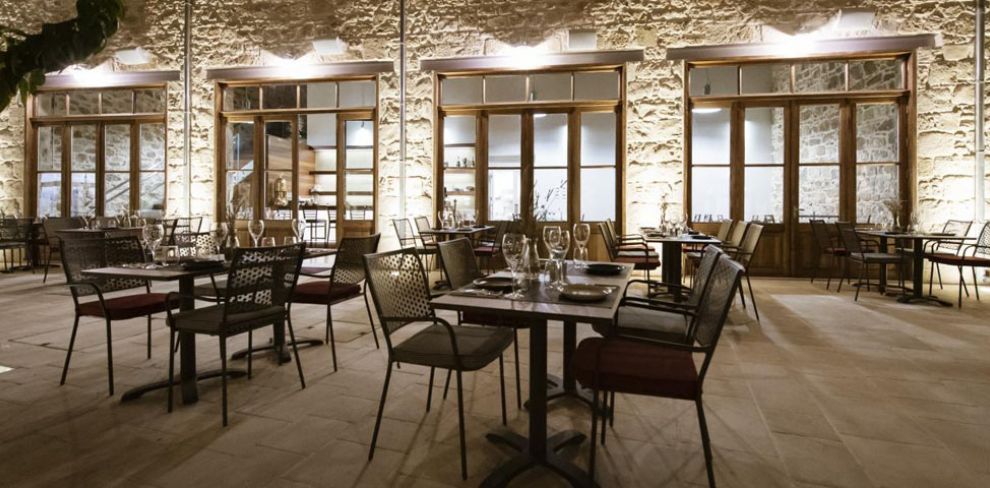 TEL.26933330 
Hani Ibrahim (near the Pafos Municipal Market), Pafos
A high aesthetics restaurant located in the restored historic building of Hani of Ibrahim near the municipal market of Pafos. The venue combines traditional and modern decoration and it serves seasonal dishes with Mediterranean taste such as mussels, ravioli served with tomato sauce and prawns, handmade tagliatelle with ragout from rabbit, red mullet with pesto and fetta cheese and veggie dishes.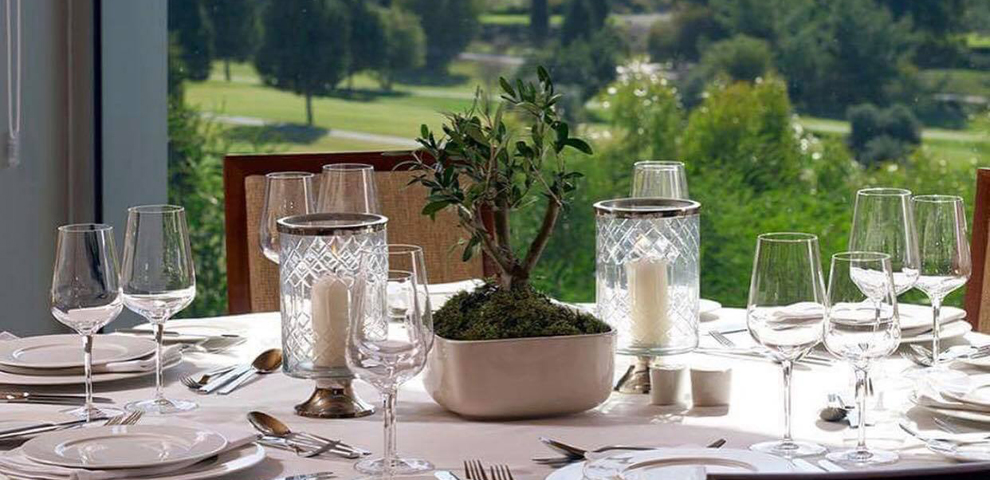 TEL.26842200 
Tsada, Pafos
Minthis restaurant has a cosmopolitan class and the best view at Minthis Hills Golf Resort. It is the new lifestyle destination on the beautiful hills of the Pafos district villages. Elegance and chicness. Mediterranean cuisine with cosmopolitan references. The new chef Tolis Kravaris and his team add a dynamic touch in the gastronomic experience of the Clubhouse. Concept dishes, selected ingredients with an emphasis on local products, updated wine list and excellent service keeping the standard high. You do not have to be a golfer to visit the restaurant. People of all nationalities attend due to the international clientele of the resort. It has been designated as one of the 50 top restaurants in 2018. MON-THU 07.00-18.30 F 07.00-22.30 SAT-SUN 07.00-18.30
For Beer...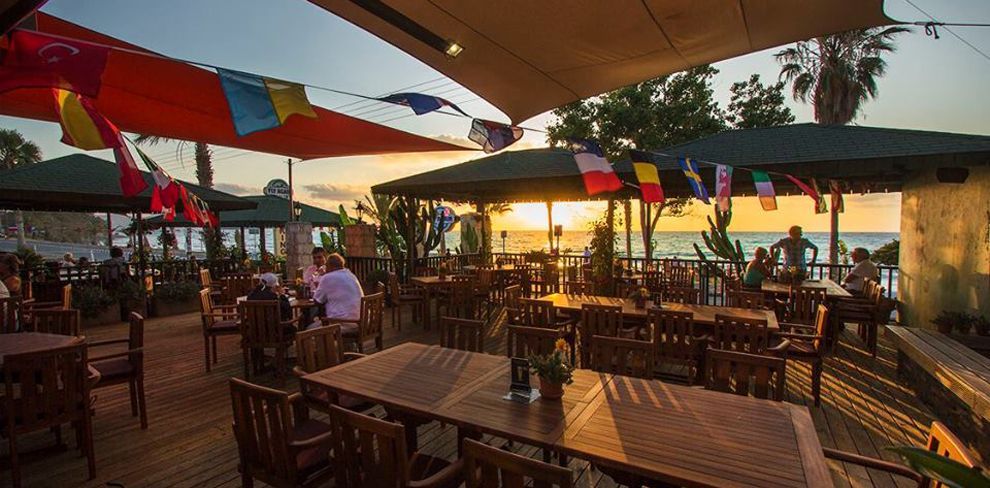 TEL.77772244 
Coastal road, Argaka, Pafos
Irish style pub on the coastal road of Argaka village. Ideal for hanging out with your friends, lots of beer types and variety of wines. Its regulars are not only the permanent foreign residents of the area. International cuisine dishes, grill and cocktail menu to accompany you while enjoying the red sunset into the sea. The pub loves bingo and live music. A reservation is a must on Sundays. You will have a great time and you will want to visit again. MON-SUN 09.00-01.00
For Wine..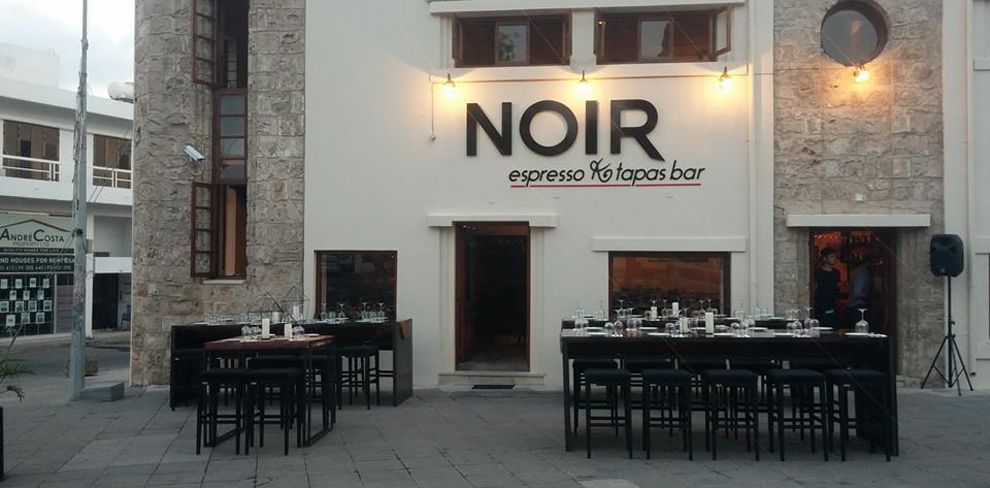 TEL.26220737 
Arch. Makarios III 4th Avenue, Pafos
Cheerful, with a lively group of friends, cozy atmosphere in an area that has become the hot spot of the city. Espresso bar with selected coffee varieties, 60 wine etiquettes with 15 choices of wine in a glass, classic cocktails and 10 original ones, more than 15 types of beer, both Cypriot and imported and cuisine that varies between tapas of international orientation and cold cheese and meat platters. On Fridays and Saturdays, Dj and live music nights are hosted. Tables are outside with a view on the renovated square. A place that can easily become a hangout spot. MON-SUN 19.00-2.30
For Great View...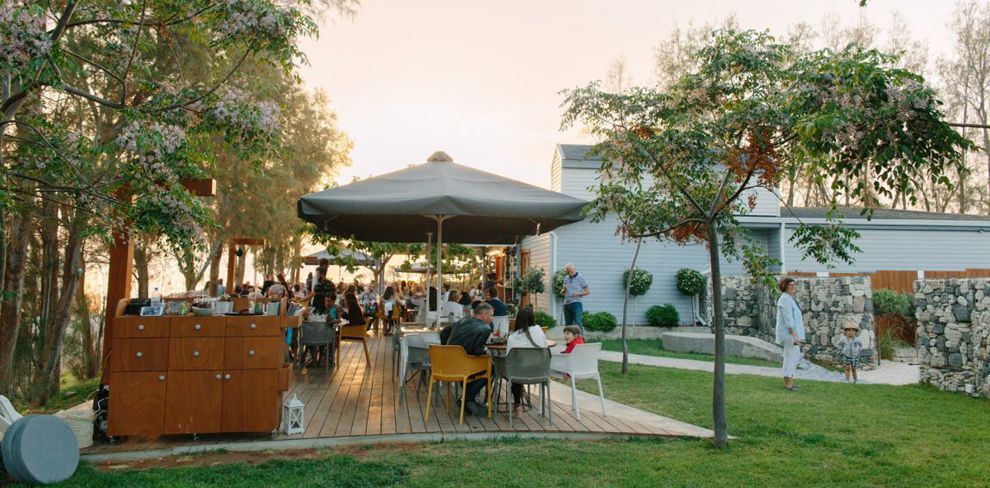 TEL.99372255 
Glykou Nerou, Pegeia, Pafos 
Open space with a summer aura and a wonderful view of the sea caves and the shipwreck right in front of your eyes. During the day, sandwiches, salads, wraps, platters and a dish of the day are served while at night, delicious, summer, Mediterranean tastes are served accompanied with cocktails. TUE-SUN 12.00-23.00 (only during the summer season)
 For Souvlaki...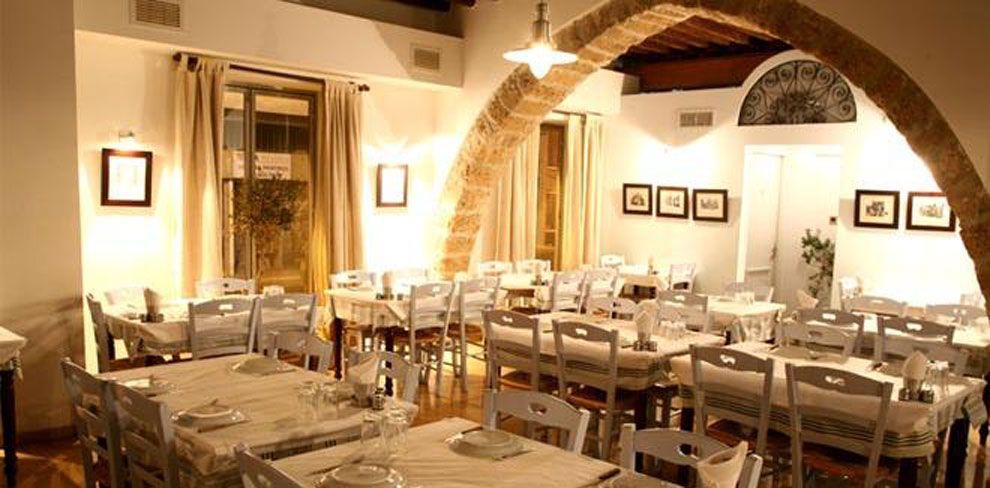 TEL.26937822 
33 Ioanni Agroti, Pafos
Famous tavern preserving a good name for the vast variety of delicious meze, seasonal ingredients, good meat and skills in grilling. Wine from the vineyards of the owner's family is served and service is friendly. Live Greek music on Friday and Saturday night. MON-SUN 19.30-23.00
 Cocktails from the top..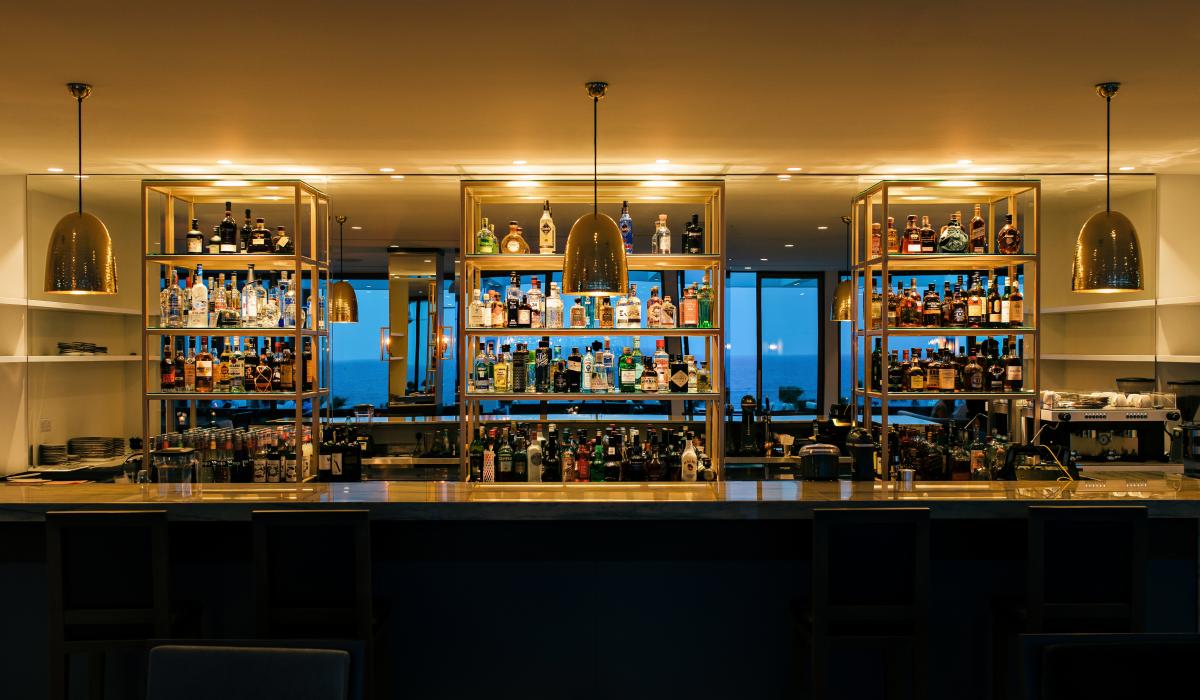 TEL.26885000 
Poseidonos 10, Pafos
A beautiful roof bar that has refreshed Pafos nightlife. It makes the difference and promises a marvelous view and cool cocktails. Ouranos bar in Annabelle Hotel serves a variety of healthy choices such as salads and fish. For dinner, small, delicious dishes are served, ideal for sharing with your friends. For the fine drinking lovers, the experienced barmen create magnificent cocktails, original and exquisite drinks based on fresh ingredients. Theme music nights with Latin American, Greek, jazz music are organized on Saturdays. MON-SUN 10.00 - 01.00
For a selection of bars and restaurants in Cyprus visit https://cyprusen.wiz-guide.com/index.php