Newly elected Greek Prime Minister Kyriakos Mitsotakis arrived in Cyprus Monday morning for an official visit, the first after he assumed his duties.
Mitsotakis was welcomed by Foreign Minister Nikos Christodoulides at the grounds of the Presidential Palace for the official welcoming ceremony. He reviewed the presidential guard of honour and laid a wreath at a statue of the late Archbishop Makarios and first President of Cyprus.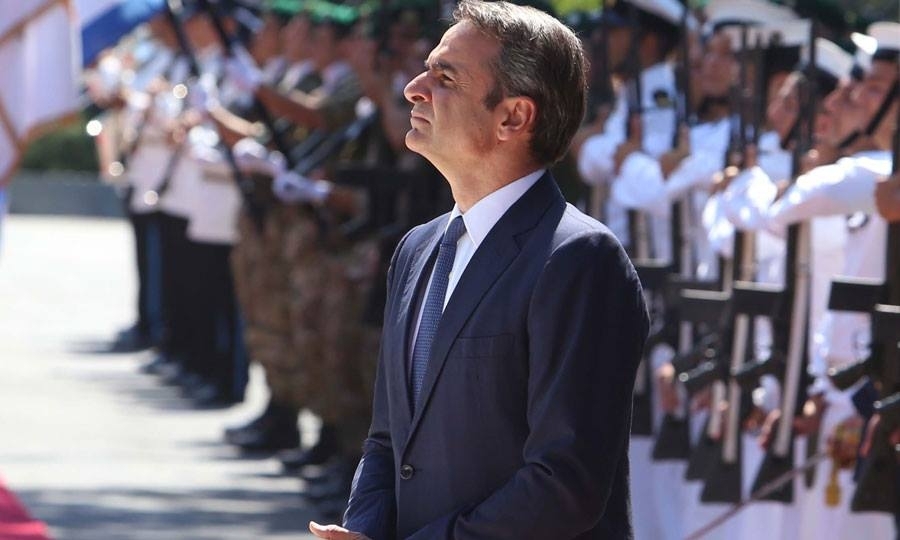 President of the Republic of Cyprus Nicos Anastasiades then welcomed the Greek Prime Minister at the entrance of the Presidential Palace. President Anastasiades is recuperating from surgery following a fall.
They are now holding a tete – a – tete meeting, which will be followed by discussions in the presence of other officials from both sides.
Greek Prime Minister is accompanied by Foreign Minister Nikos Dendias, Environment and Energy Minister Kostis Hadzidakis and Government Spokesman Stelios Petsas.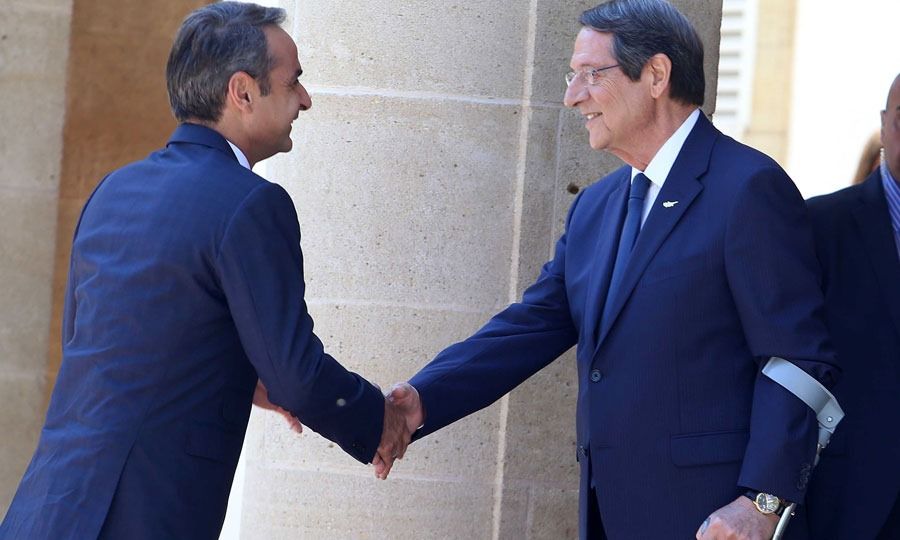 Foreign Affairs Minister Nikos Christodoulides, Energy Minister Yiorgos Lakkotrypis and Government Spokesman Prodromos Prodromou are taking part in the consultations on the part of the Cypriot government.
Mitsotakis and Anastasiades will give joint statements to the press at 1200 hrs local time (0900 GMT).