Anastasiades administration approves working definition of anti-Semitism offered by the IHRA
The President's Cabinet has approved a decision by which the Cypriot Government adopts the definition of antisemitism as it has been spelled out by the International Holocaust Remembrance Alliance.
The proposal was presented by the ministers of Foreign Affairs, Justice, and Education, according to reports, in an effort to promote and embed a culture of respect as well as combat phenomena of racism and xenophobia including antisemitism.
In 2016, the International Holocaust Remembrance Alliance adopted a working definition of antisemitism, a non legally binding definition approved by 31 nations.
"Now it's been done"
David Harris, CEO of the American Jewish Committee, gave credit to Cypriot Foreign Minister Nikos Christodoulides following the Cabinet decision.
"When we visited Nicosia last month, our friend, Foreign Min. Christodoulides told us that adopting the IHRA Working Definition of Antisemitism was high on the government's agenda. Now it's been done," Harris wrote. 
Sammy Revel, the Israeli Ambassador in Nicosia, described the Cabinet decision as "significant in view of threats," tweeting on Tuesday that "Israel and Cyprus must work together to raise awareness and combat antisemitism."
Media reports said violence and threats against Jewish people have been increasing in recent years while Neo-Nazi incidents are becoming more pronounced in the public sphere.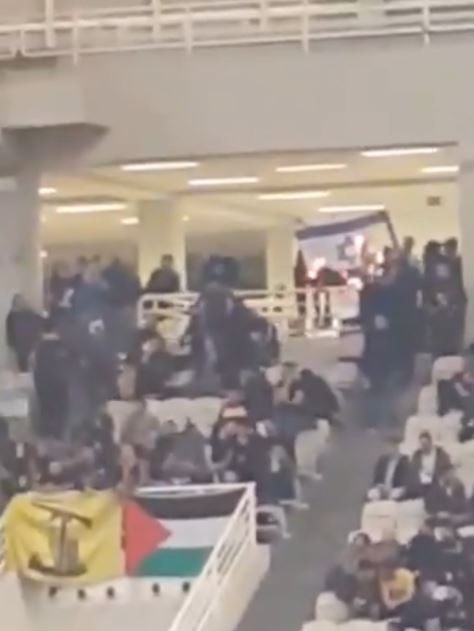 On Tuesday, a video emerged showing Greek AEK football fans in Athens burning the Israeli flag during a Champions League basketball game against Hapoel Jerusalem. A Hapoel statement said they were working with FIFA authorities following the incident.
IHRA definition in US media controversy
Last week, the IHRA definition was caught up in a media storm in the United States after President Donald Trump signed an executive order which designated Jewish people a nationality and therefore a protected class against discrimination.
Examples of anti-Semitism include Holocaust denials, Jewish world conspiracies, comparisons between Israeli policy and Nazis, holding Jews collectively responsible for actions by the state of Israel
American critics said the IHRA's Working Definition on anti-Semitism was being used by conservatives to silence free speech on university campuses, including pro-Palestinian advocates as well as Jewish academics who criticize the State of Israel.
But an IHRA guide, in addition to the working definition, points to a wide range of contemporary examples of antisemitism in public life, such as justifying the killing or harming of Jews in the name of a radical ideology or an extremist view of religion.
The document, which has been adopted among others by the US, Israel, and the European Union, defines antisemitism as "a certain perception of Jews, which may be expressed as hatred toward Jews. Rhetorical and physical manifestations of anti-Semitism are directed toward Jewish or non-Jewish individuals and/or their property, toward Jewish community institutions and religious facilities."
Other examples of anti-Semitic views, according to IHRA documents, include Holocaust denials, Jewish world conspiracies, drawing comparisons between Israeli policy and the Nazis, as well as holding Jews collectively responsible for the actions of the state of Israel.
Israel Foreign Minister Israel Katz praised Cyprus' adoption of the IHRA definition, saying it was "an important step in the fight against all forms of anti-Semitism, including anti-Zionism."