Greek Cypriots cry foul over TRT series as island's leaders divided over meaning of EOKA history
A new series about ethnic warfare in Cyprus from a Turkish Cypriot point of view was launched in the north on Thursday, a national holiday for Greek Cypriots in the south, eliciting comments from the leaders of both communities on the divided island.
Turkish Vice President Fuat Oktay flew to the north on Thursday where he held talks with Turkish Cypriot officials, while local media also said he was scheduled to attend the premiere of a new TRT series in Famagusta, a drama delving into Cyprus' dark past.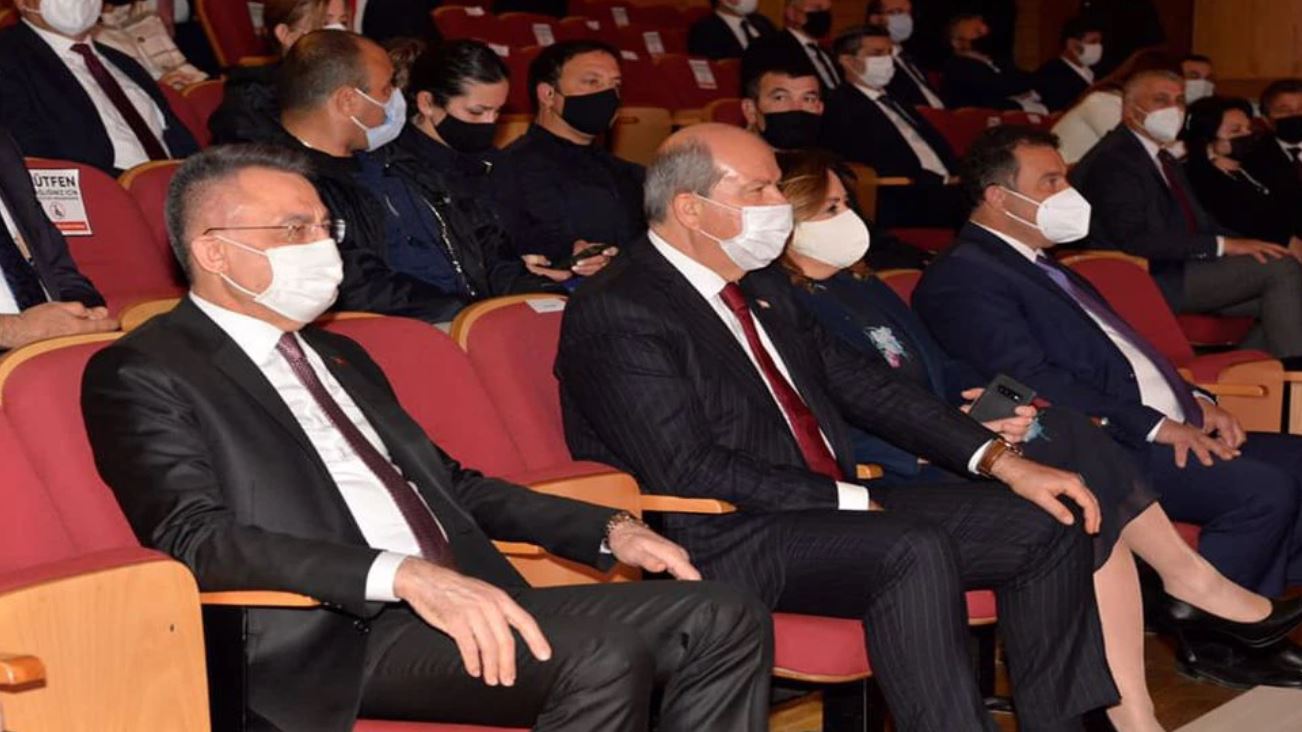 The new docudrama, called Once Upon a Time in Cyprus, is a story about love and ethnic strife from a Turkish Cypriot perspective. It was filmed exclusively in Famagusta and Varosha, with the story backdrop dealing mainly with ethnic conflict between 1963 and 1967.
Some critics in the north slammed officials for sending the wrong message by organizing the premiere mid-pandemic, after guests attended the screening at the Rauf Raif Denktas Culture and Congress Center. Reports said some 250 people were invited to watch the premiere in a room with seating capacity of around 850.
Anastasiades rejected accusations that EOKA was a terrorist organization, after Tatar said a day earlier that the armed struggle 'plunged the country into bloodshed'
But Greek Cypriots have also cried foul over the premiere, with local media in the south describing the series as propaganda just as the Republic of Cyprus was celebrating EOKA Day.
On Thursday, President Nicos Anastasiades attended a function in Nicosia to mark the anniversary of 1 April 1955, when a Greek Cypriot organization launched a struggle against British rule to unite the island with Greece.
"If there is something we can draw from that fight, besides admiration and honor that we owe to all those who made sacrifices and unselfishly gave their lives, it is the message that if we have achieved getting rid of colonial rule it was because they were united and had a common purpose," Anastasiades said.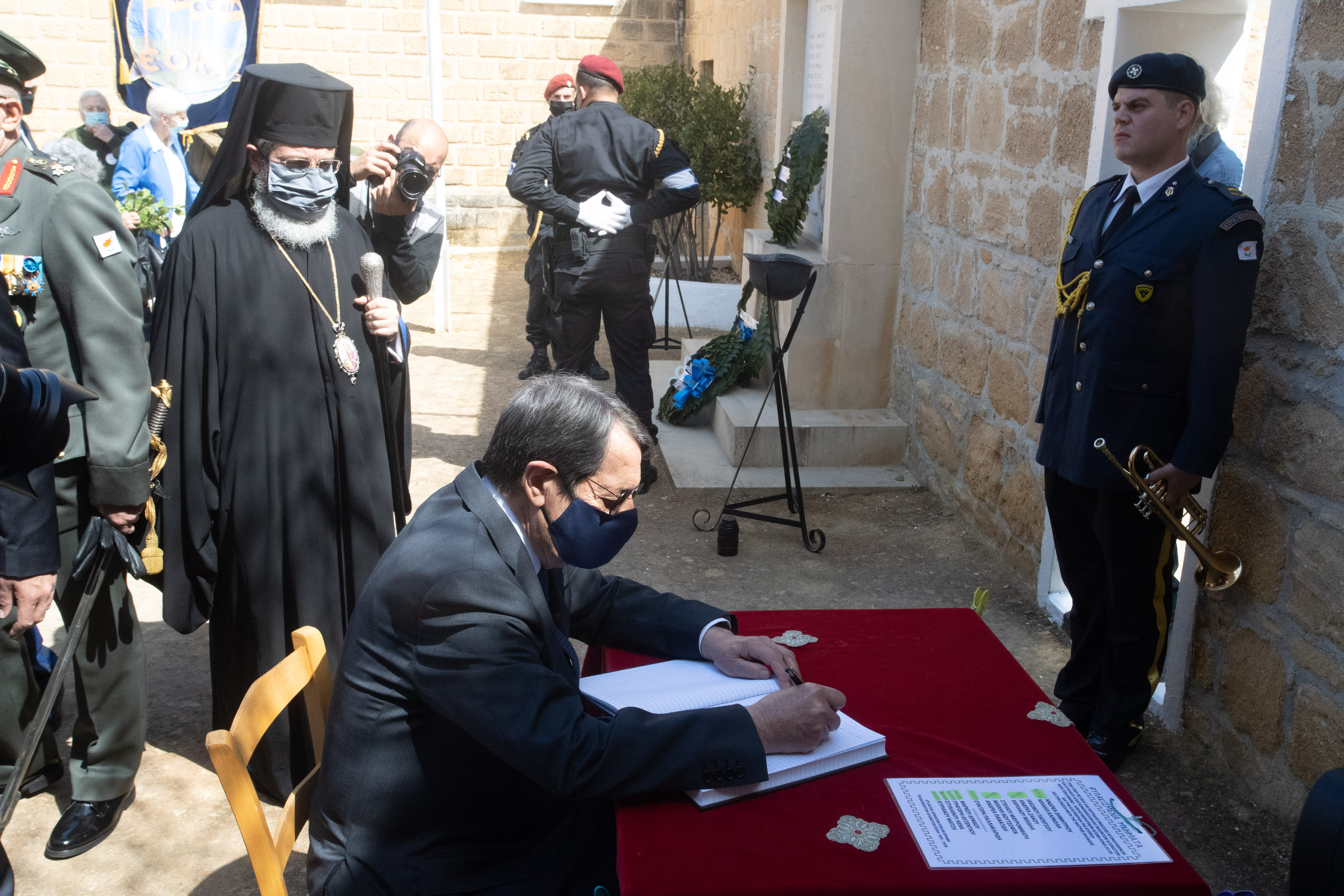 The Greek Cypriot leader went on to note that the EOKA fighters failed to realize the original goal and wish of Cypriot Hellenism, while adding "at least they got rid of colonialism."
Anastasiades also rejected accusations that EOKA was a terrorist organization, after Turkish Cypriot leader Ersin Tatar said a day earlier that EOKA's armed struggle "plunged the country into bloodshed."
Tatar spoke of a "terrorist movement" that was backed by the Greek Cypriot leadership, the Greek Orthodox Church, and Greece, with the ultimate goal being Enosis or union with Greece.
The Turkish Cypriot leader went on to say that villages, mosques, and other places of worship were under attack and hundreds of Turkish Cypriots had been murdered between 1955 and 1958, arguing that a resistance group called TMT was formed to "protect the Turkish Cypriot people from those attacks."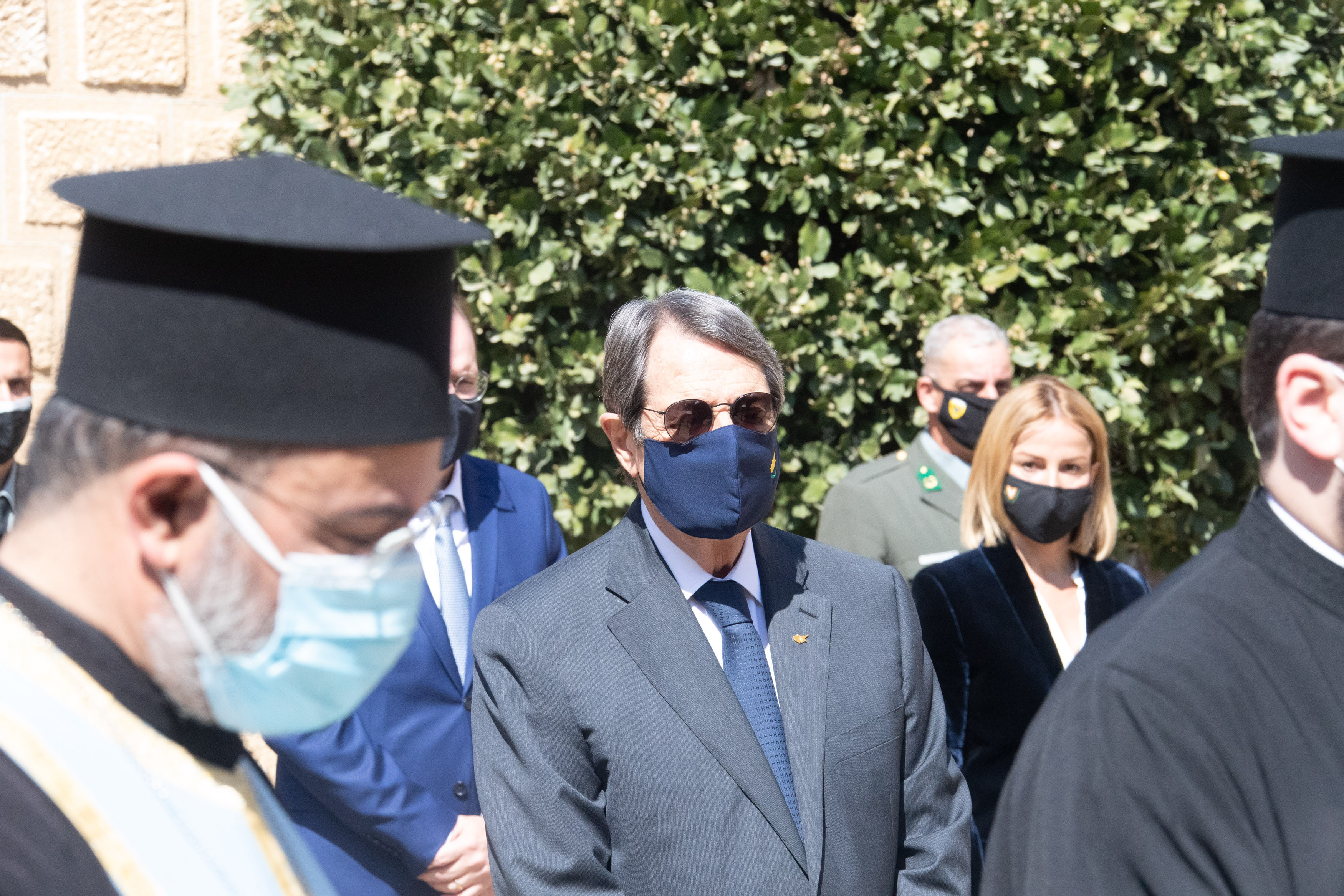 But Anastasiades fired back on Thursday, saying "Greek Cypriots also fought so that Turkish Cypriots would gain independence too," adding that "the colonial power sadly employed Turkish Cypriots, stirring up trouble between two communities that had been living peacefully for centuries."
Reporters in the south also called on the president to address Tatar's terrorism comment a day earlier in reference to EOKA.
"I'm not sure maybe he was talking about TMT, if so, he would be right," Anastasiades remarked.
The two leaders are scheduled to meet in Geneva in late April, along with guarantor powers Greece, Turkey, and Britain, in a UN effort to ascertain whether renewed dialogue for peace could be possible despite huge disagreements between the two camps.