Government in Republic of Cyprus awaits EU guidelines as politicians and scientists fail to reach consensus
Nicosia failed on Tuesday to reach a decision on whether COVID measures should be imposed on travelers from China, with officials this week pointing to a new effort by the European Union to coordinate a response to Beijing' move to ease restrictions.
After a Monday meeting between government officials and top scientists, Health Minister Michalis Hadjipantela said state authorities would need to reassess the COVID situation in China before deciding on whether to take measures next week.
Western capitals raised concerns following Beijing's decision to lift travel restrictions on January 8 as the pandemic situation eased in China.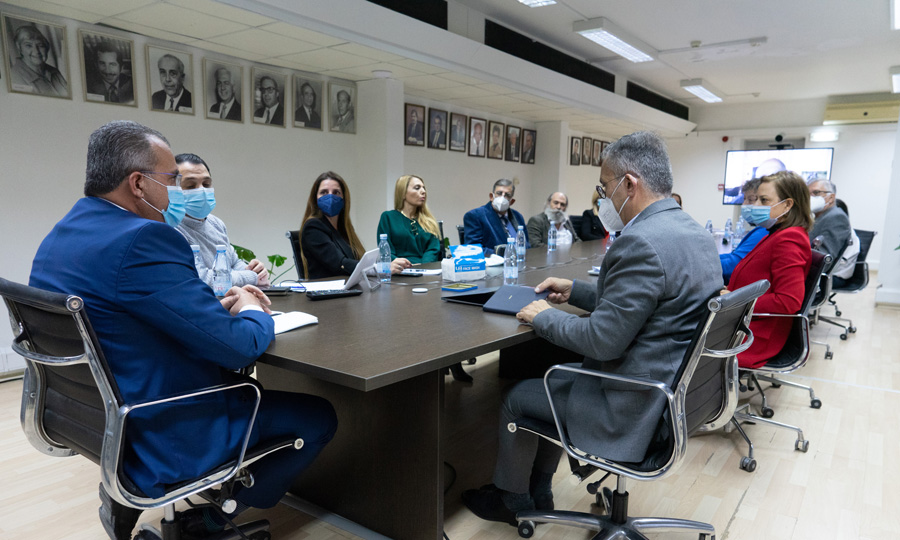 On Sunday Beijing will lift quarantine requirements for inbound travelers while foreign travel will also resume. The decision was made last month as China was gradually reopening and loosening strict COVID policies.
Some western capitals raised concerns, with Washington and other Asian nations imposing testing requirements while Rome, Paris, and Madrid also announced their own measures targeting air passengers from China.
But not all EU member states were on board with strict requirements after the European Centre for Disease Prevention and Control said last week that such measures on travelers from China are scientifically "unjustified."
Hadjipantela, who met with members of the state's Coronavirus Scientific Advisory Committee on Monday, reiterated his previous position that there was "no need for panic" and clarified that a COVID mutation variant that has emerged in China was in fact present in Cyprus since August 2022.
"So there is no reason to panic at this particular moment," Hadjipantela said.
Scientists not worried about China
Health expert George Panos, who attended the meeting, said all data and proposals have been reviewed and measures could be adopted "if circumstances are such that it is deemed necessary."
"We're not worried about it on the medical side of things," Panos said.
The meeting had been planned one day before New Year's Eve but Hadjipantela pushed back for a few days, citing the holidays.
Greeks say no to measures
But Greek health authorities over the weekend said Athens "will not impose restrictive measures for international movements, in accordance with the recommendations of international organizations and the EU."
Brussels failed to reach consensus in December when Italy had urged the rest of the bloc to impose testing requirements on travelers from China.
Transperancy concerns
Western capitals accuse China of not being transparent over the handling of the pandemic.
China has also been accused of not sharing all necessary data with the rest of the world, an allegation that Beijing has repeatedly denied.
But last week EU Health Commissioner Stella Kyriakides said in a letter to Hadjipantela and other ministers that reliable epidemiological and testing data for China were scarce.
Kyriakides, who hails from Cyprus, called on member states to be "very vigilant" and advised health ministers to assess their current practices on genomic sequencing of the coronavirus "as an immediate step".
Swedes seek to coordinate EU approach
According to Reuters, Kyriakides said member states "should consider immediately scaling up genomic sequencing of COVID-19 infections and monitoring of waste water, including at airports, to detect any new variants, given the surge in infections in China."
The Swedish presidency will host meetings on Wednesday when EU government health officials will seek to formulate a coordinated approach on whether member states ought to check incoming airline passengers from China for any new COVID-19 variants.
According to the Cyprus News Agency, possible measures if taken by Nicosia would include PCR tests for travelers arriving from China as well as mandatory use of masks by all airplane passengers arriving on those inbound flights.