Source: Kathimerini.com.cy
A fire broke out on Saturday in the Kathikas community, engulfing an area of approximately 30 hectares covered with forest vegetation. Distressing images captured by "K" reveal the aftermath of the blaze, presenting a desolate landscape. The fire posed a threat to residential areas, outbuildings, and the Peyia State Forest.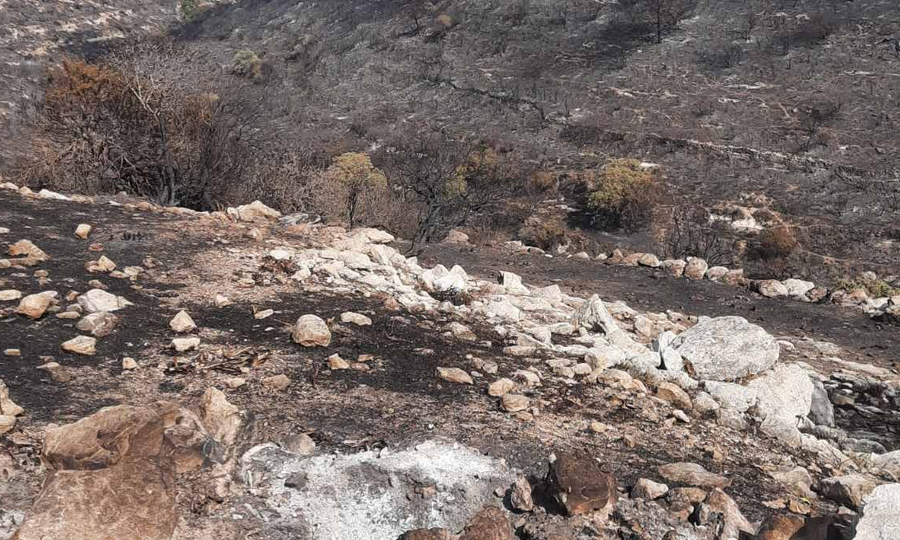 To combat the fire, approximately 100 personnel from the Forestry Department, equipped with 19 fire engines, joined forces with 11 firefighters from the Fire Service, supported by 4 fire engines. Additionally, the Game and Wildlife Service provided 1 fire engine, while 6 earth movers and 1 tanker truck were also deployed. Local authorities, along with members of the Police, Ambulance Service, local residents, and volunteers, actively participated in the operation.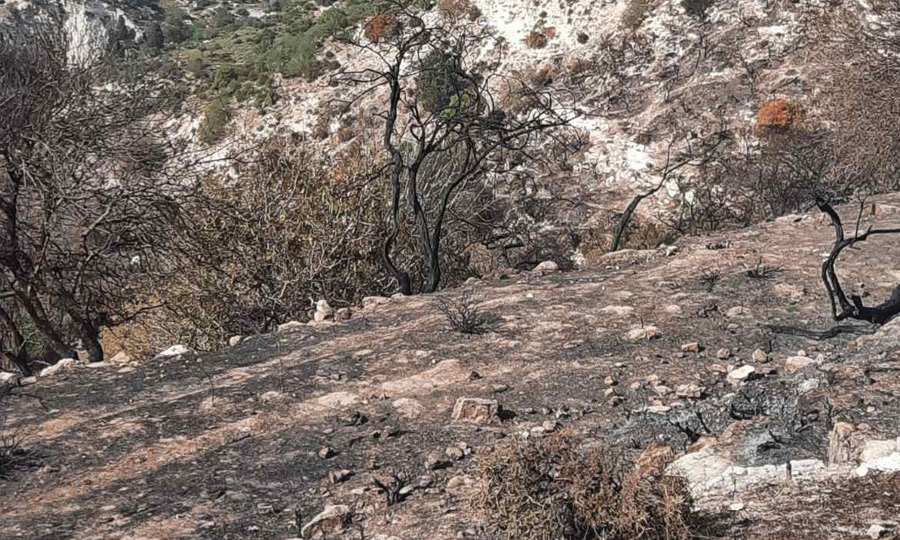 Regarding the utilization of airborne assets, Plan Icarus 2 was implemented. A total of 7 aircraft were utilized, including 1 aircraft from the Forestry Department, 4 contracted aircraft, and 2 hired helicopters. The coordination of the aerial efforts was entrusted to a Police helicopter.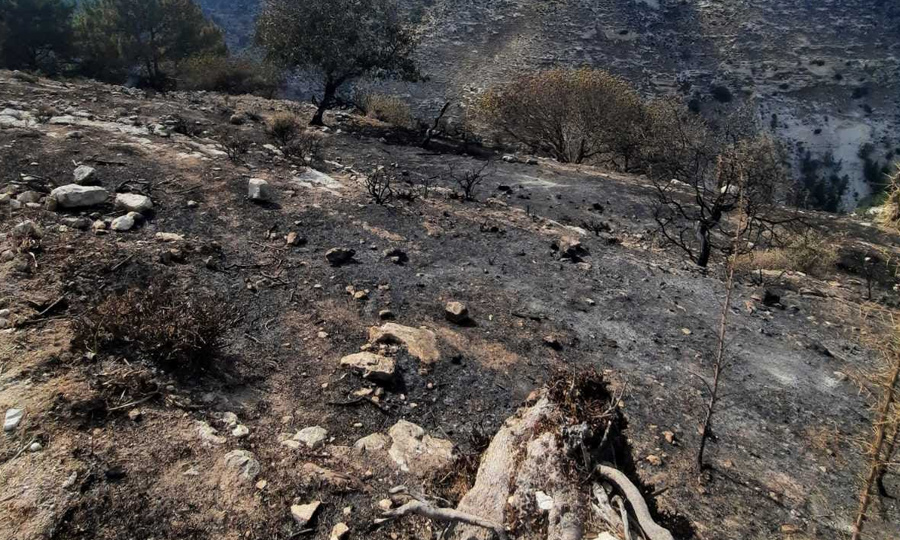 The causes of the fire are currently under investigation.