Son in rural Larnaca survives shooting after brother grabs shovel to stop dad from reloading rifle
A man in Larnaca says he shot his son and left him for dead following a family incident on Thursday, with the shooting victim surviving and police arresting the father on attempted murder charges.
Local media said a 69-year-old male from Pyrga village, Larnaca distrcit, shot his 45-year-old son during a family altercation on Thursday evening.
According to police, the incident took place in the yard of the residence around 7:15pm, when father and son were having an argument. After things got heated, the suspect allegedly grabbed a hunting rifle and shot the victim twice.
As the shooter was reloading, his other son grabbed a shovel and struck his dad in the head.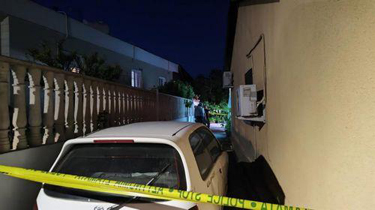 The 45-year-old, who was rushed to the Emergency Room at Nicosia General Hospital, was said to be out of immediate danger after being treated for a gunshot wound in the shoulder.
Police said the alleged shooter left the scene and went to the local station in Kofinou where he told officers he had shot his son and left him for dead.
Local media said the father had his head injury treated at Larnaca General Hospital.
Police have arrested the shooting suspect, saying they are investigating attempted murder.