Financial stability is a key priority for the Central Bank and its Board said the new Central Bank Governor Constantinos Erodotou.
At a meeting with the Minister of Finance Haris Georgiades the new Central Banker said that the Central Bank will cooperate with all stakeholders to achieve a stable economic environment.
He said there would be regular meetings in the coming days with political parties.
Erodotou noted that consultations do not infringe on the independence of the Central Bank, on the contrary he said, there will be continuous cooperation with the Ministry of Finance.
Previous Central Bankers have struggled to balance domestic politics with prudent monetary policy.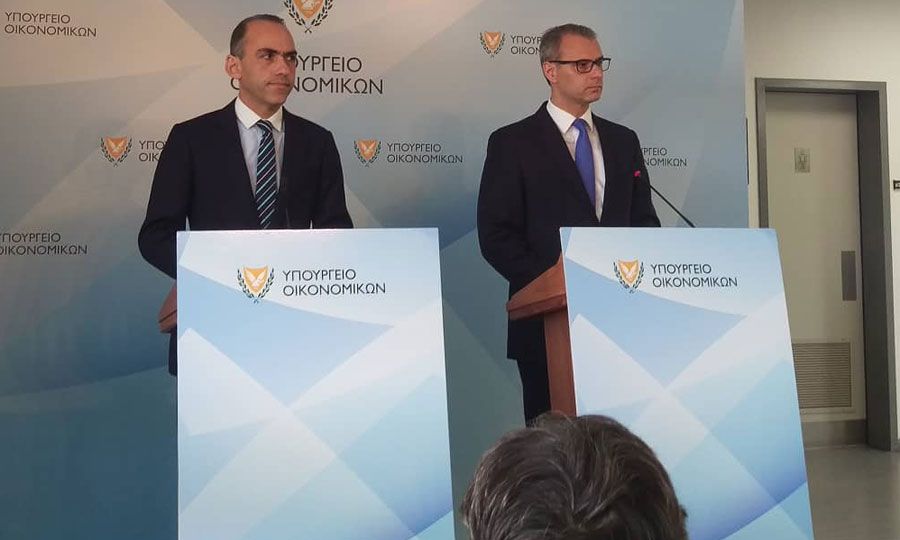 Mr. Erodotou noted that in order to have better results for the economy of Cyprus, it is necessary to create alliances both inside and outside of Europe.
For his part the Finance Minister said that today's meeting was substantial and that he was briefed by the Governor on his contacts in Washington as the head of the Cypriot delegation at the spring meeting of the International Monetary Fund.
''The government will cooperate with and respect the Central Bank in order to achieve our common goal for a healthy and secure banking system," said Georgiades.