Young boy gets hero's burial six decades after deadly school protest against Brits
A Greek Cypriot boy who was shot and killed during a protest in 1955 was given a hero's burial over the weekend, decades following a fight against Britain and an ethnic struggle for union with Greece.
Remains belonging to 7-year-old Demetrakis Demetriades was laid to rest on Saturday in Larnaca, following a memorial service at Saint Lazarus church where Cyprus Presidential Commissioner Photis Photiou called on the younger generations to uphold the ideals of those who sacrificed their lives for the country.
"Sixty-six years after the sacrifice of the little hero of EOKA, but one with the soul of a giant, Demetrakis Demetriades, state, church, and family all honor his memory as we bid farewell in accordance with our religious traditions, sensing at the same time our sacred duty to instill in the younger generations the grand ideals of sacrifice by our fellow compatriots for the freedom of our own country," Photiou said.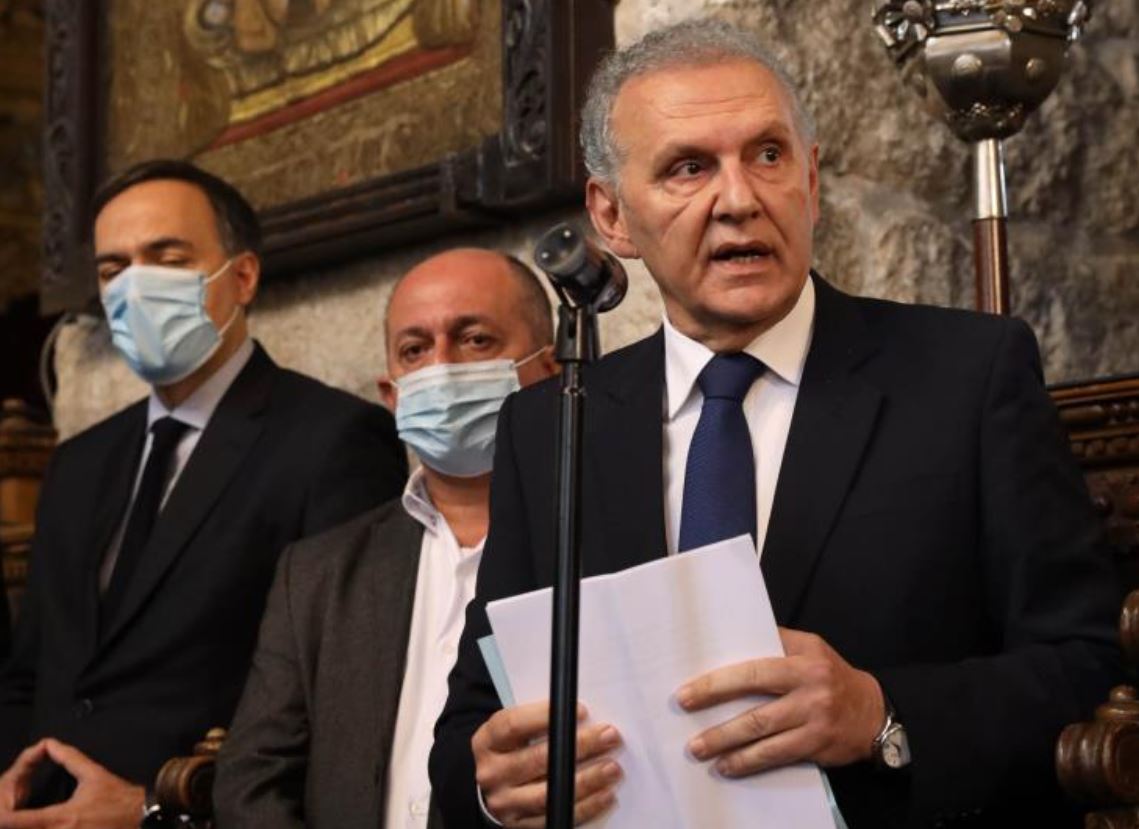 Demetrakis was shot and killed during a protest on 14 March 1956 in Larnaca, a year after EOKA fighters in Cyprus officially started a guerilla war.
According to oral history and witness accounts in the media, a loud voice was heard in Demetrakis' elementary school on a casual Wednesday, calling pupils to join a protest.
Minutes later the church bells at Saint Lazarus were ringing accompanied with slogans such as "demonstration, demonstration," "enosis, enosis," and "Brits out of Cyprus."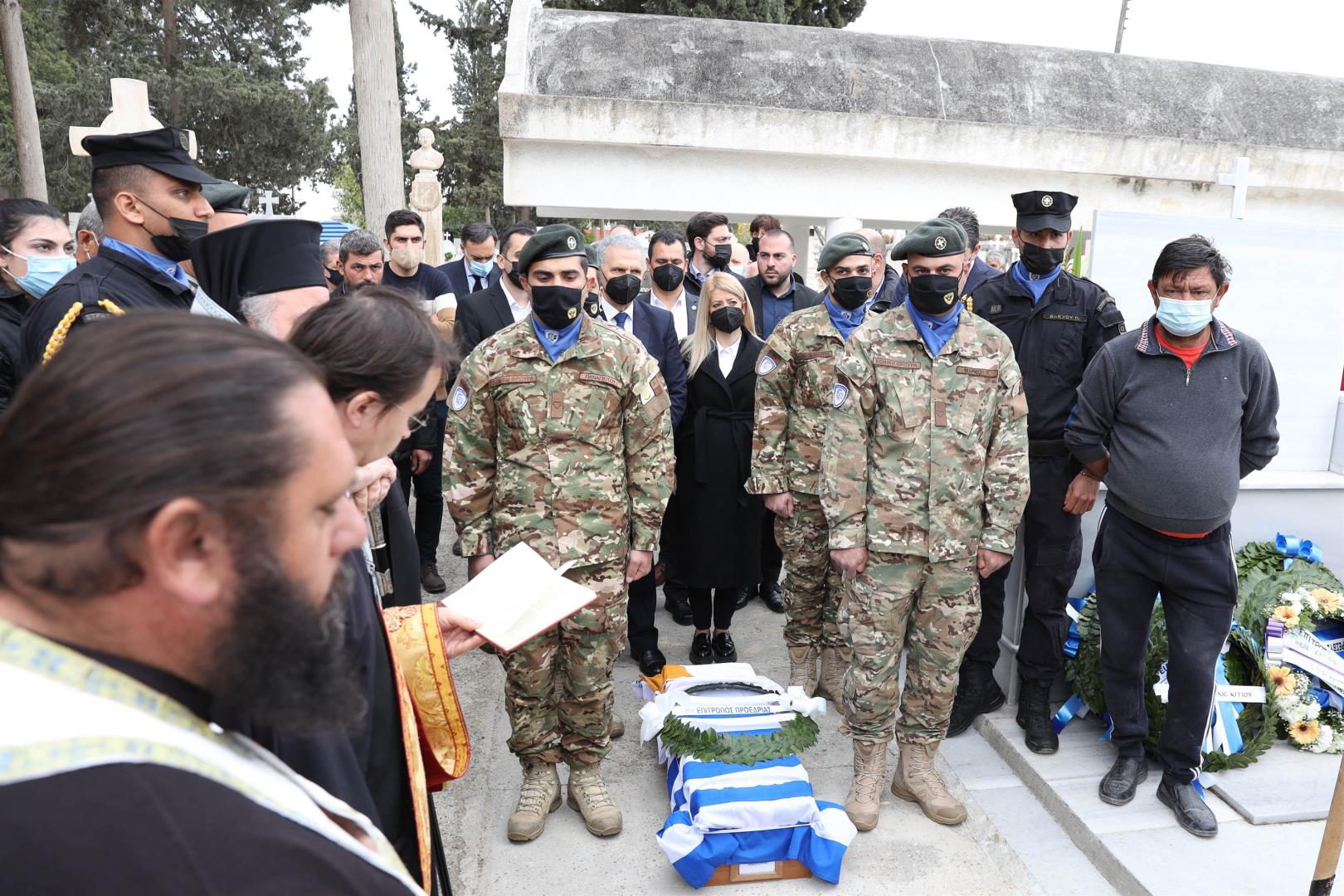 Demetrakis, known as an errand boy in his local community, was shot in the eye during the afternoon protest, with reports saying British soldiers had made use of tear gas to disperse the crowds but the boy still remained in the area with stones in his hands.
Local media said shots were fired with one striking Demetrakis in the eye, while additional reports at the time suggested the soldier who fired the shot was seen having a mental breakdown on site.
But speaking at the memorial service, Stavroula Laki-Demetriades, a relative of the boy, said "Demetrakis did not have a gun or knife but was holding a few rocks that he would share with classmates," adding they boys would throw rocks at the British soldiers seen by locals as occupiers.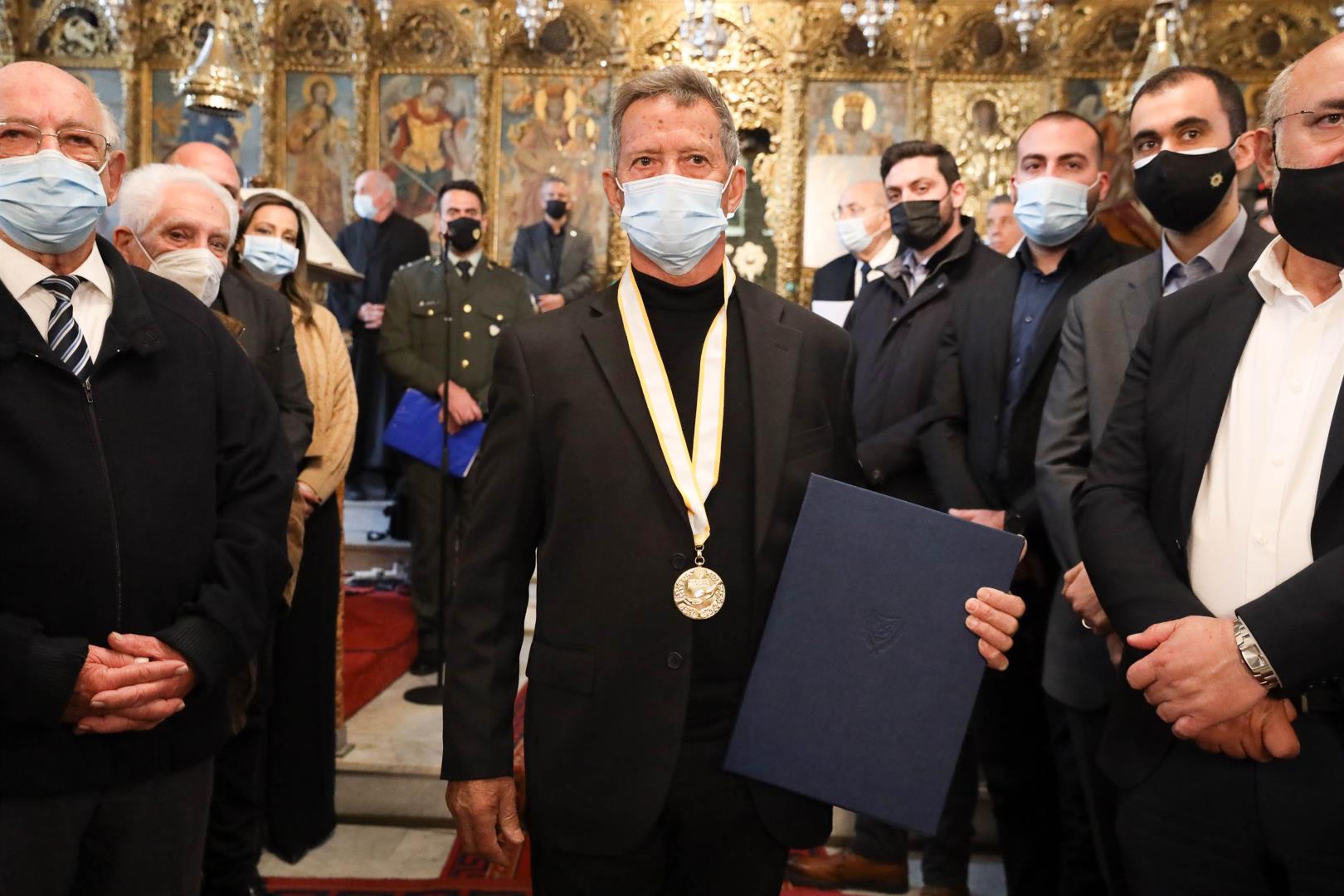 Laki-Demetriades went on to accuse the soldier of feeling pleased after shooting the boy.
"He was happy because he had killed a man, but he had no idea that he embarrassed his country and army," she said.
Last year officials heeded the family's calls and opened the boy's family gravesite to carry out DNA testing. It was then determined the fallen child was indeed among the buried with officials promising a proper hero's burial.