The Kyrenia cemetery was established around the last quarter of the 19th century, when the
by Apostolos Kouroupakis
In the center of the city of Kyrenia on the former Gladstonos Avenue, today Iskenderun Caddesi, is the Hellenic Cemetery, a place intended for the eternal rest of Kyrenians who passed away; now it is left to the mercy of the ravages of time and people. 47 years after the occupation of the city by the Turkish army, 47 years after the people of Kyrenia were displaced, the graves of their loved ones were left frozen in time.
The Kyrenia cemetery was established around the last quarter of the 19th century, when the "Internment Laws of 1889" began to be systematically applied, prohibiting the burial of the dead in the forecourts of churches or in uncontrolled areas.
The image of the cemetery, despite its recent cleaning by the Waqf authority, is, in many places, in a very bad state in contrast to the neighboring British cemetery, where order prevails as it should in such a place.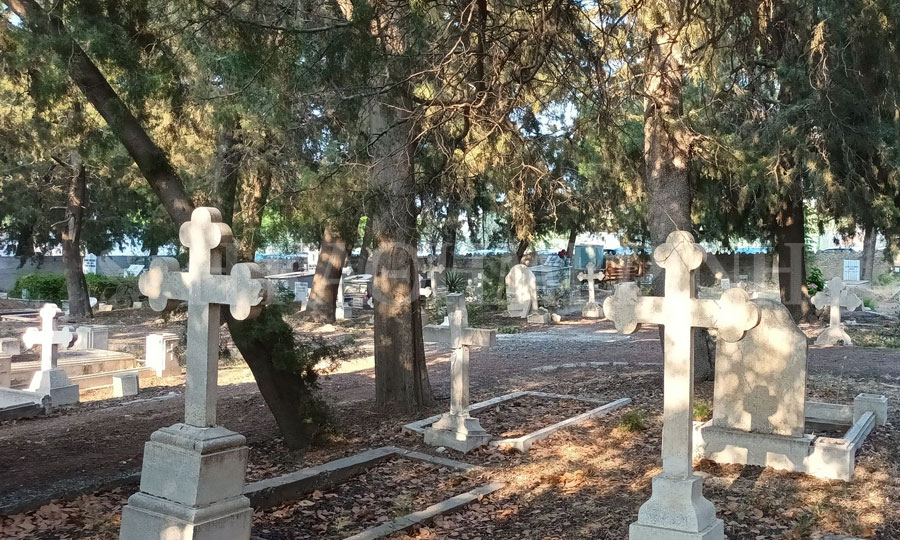 In the Cemetery of Kyrenia, great personalities of the city, benefactors, dignitaries, politicians and heroes, but also many unknown men and women, of all ages, have been buried. Sculptures made by Greek and Cypriot artists such as Andreas Thymopoulos and Tinios Ioannis Lampaditis are still preserved.  And they can still be viewed as long as one dares to approach the monuments, ignoring the looks of passers-by, the garbage and the vegetation.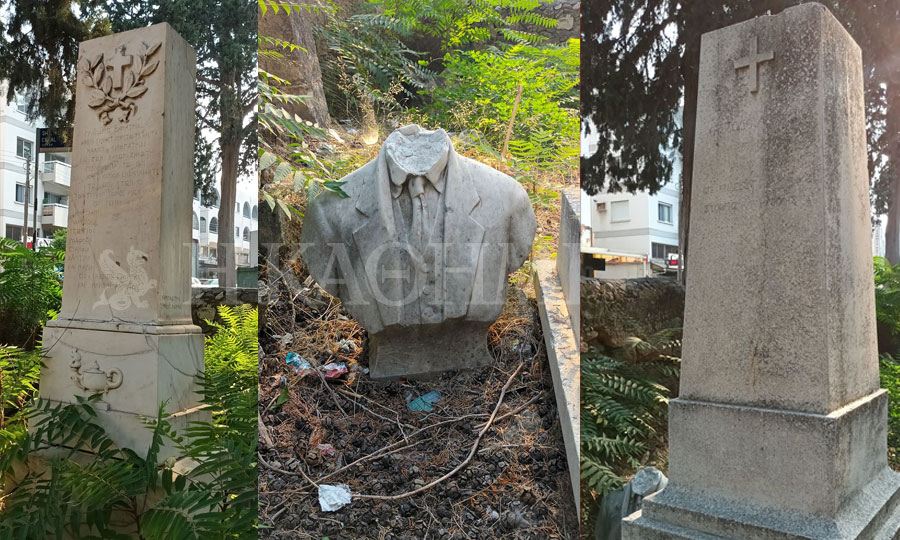 Important burials are that of Grigorios Dimitriadis, "a pious and benevolent man and indeed a patriot and good zealot", who died and was buried in the cemetery in 1906, at the age of 75. Next to it is the headstone of Christodoulos Fieros, mayor of Kyrenia from 1907 to 1917, son-in-law of Grigorios Dimitriados (married Polyxeni Hadzi).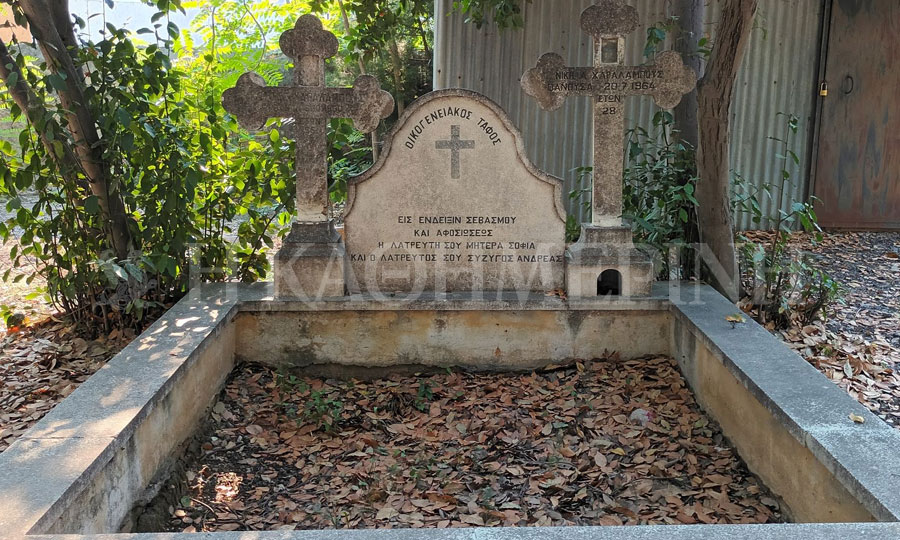 In another family grave, where Niki A. Charalambous who passed away at age 25 is buried, there is written: "As a sign of respect and devotion | your adoring mother Sophia | and your beloved husband Andreas."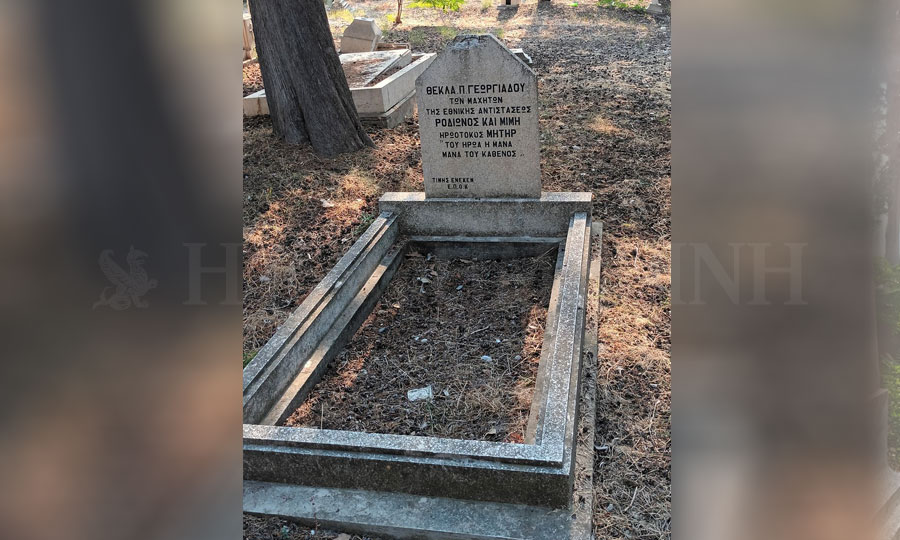 Thekla P. Georgiadou also rests in the Kyrenia cemetery. The heroic mother of the fighters of the National Resistance Rodionos and Mimi. Monument donated by EPOK: "The hero's mother | everyone's mother."
Every such space should be respected, wherever it is. I hope that the Technical Committee of Cultural Heritage will soon be able to include this cemetery, as well as others, in special programs that will preserve its history.
[This article was translated from its Greek original]