Special committee on golden passports hands over unredacted interim report to attorney general
An interim report on the golden passport scandal in the Republic of Cyprus says just over half of citizenships granted by the executive branch were not approved lawfully.
A special committee probing allegations of corruption through Cyprus' disgraced Citizenship by Investment Program has examined almost all naturalizations from 2007 through August 2017, according to former chief justice Myron Nicolatos.
The former president of the Supreme Court, who heads a four-member special committee assigned by Attorney General George Savvides, handed on Friday an interim report to the nation's chief law enforcement officer.
Nicolatos reportedly told Savvides that so far the report covered 2478 citizenships based on foreign investment as well as 417 high-risk investor passports through 2020.
Naturalizations granted outside lawful bounds came to 51.8% of the total, with Nicolatos clarifying cases were otherwise proper but failed to meet criteria at the time
"The interim report lists statistical information concerning illegal naturalizations, meaning those granted outside lawful bounds which came to 51.8% of the total," Nicolatos said, clarifying cases were otherwise proper but failed to meet criteria or terms and conditions at the time in question.
The attorney general thanked Nicolatos and the three other members on the committee for their work, saying the Legal Department will study the interim report and then publish it.
Savvides, who previously served as justice minister before becoming the nation's chief legal advisor, went on to clarify that some information would be redacted before publication, citing possible or ongoing investigations and privacy concerns.
According to Nicolatos, the interim report is a 515-page long document with over 3,500 appendices, in which the committee also made recommendations as to whether there could be criminal offences or other crimes.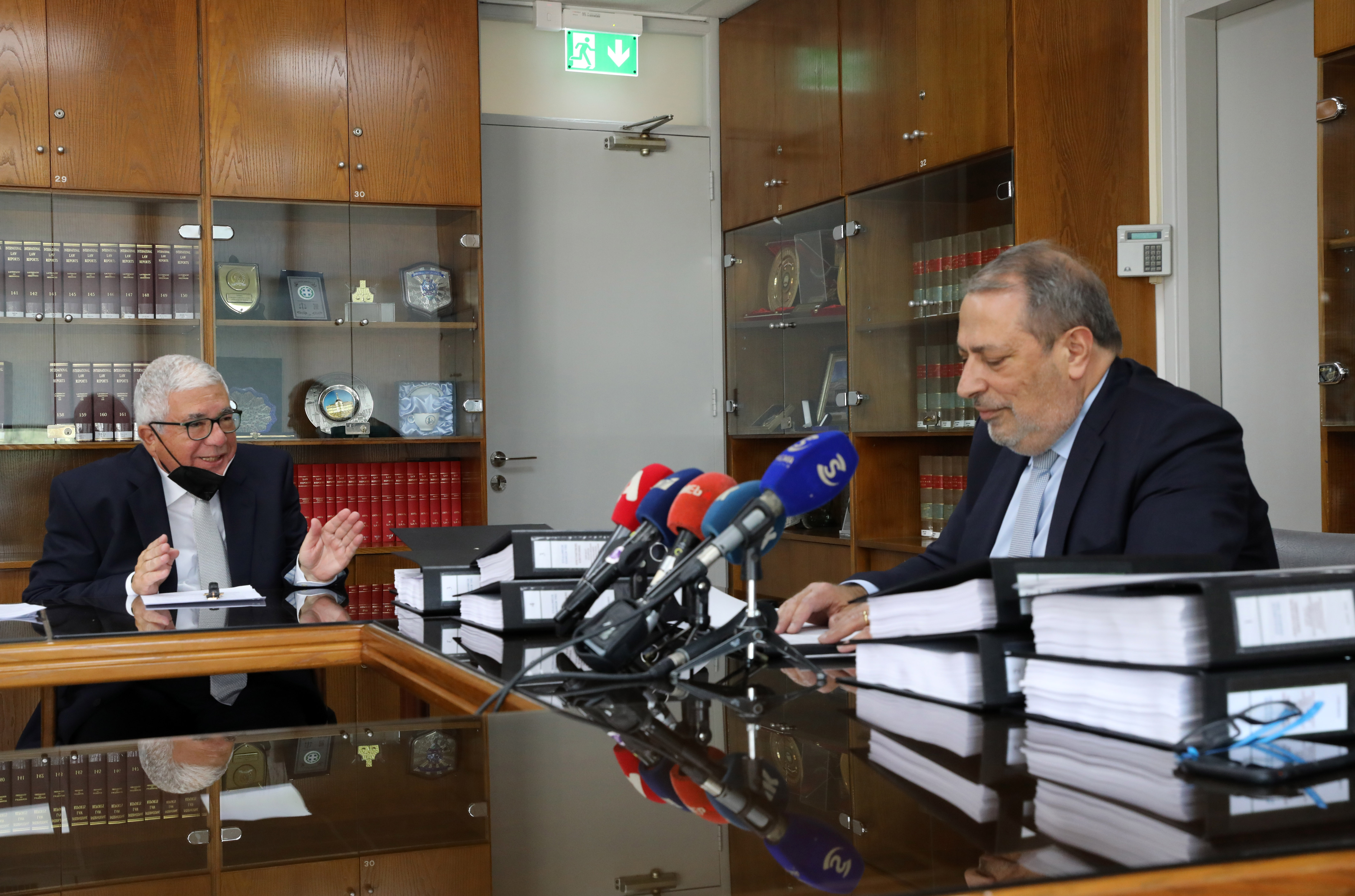 But the former chief justice said the committee stopped short of assigning blame or making specific recommendations on possible criminal matters. There were also suggestions about revoking a number of citizenships, he said.
"The investigative committee was not authorized to assign blame or responsibility but has made recommendations," Nicolatos said, who also told Savvides to expect a final report in early June.
According to local media, the committee employed a three-pile system in assigning files to three risk categories.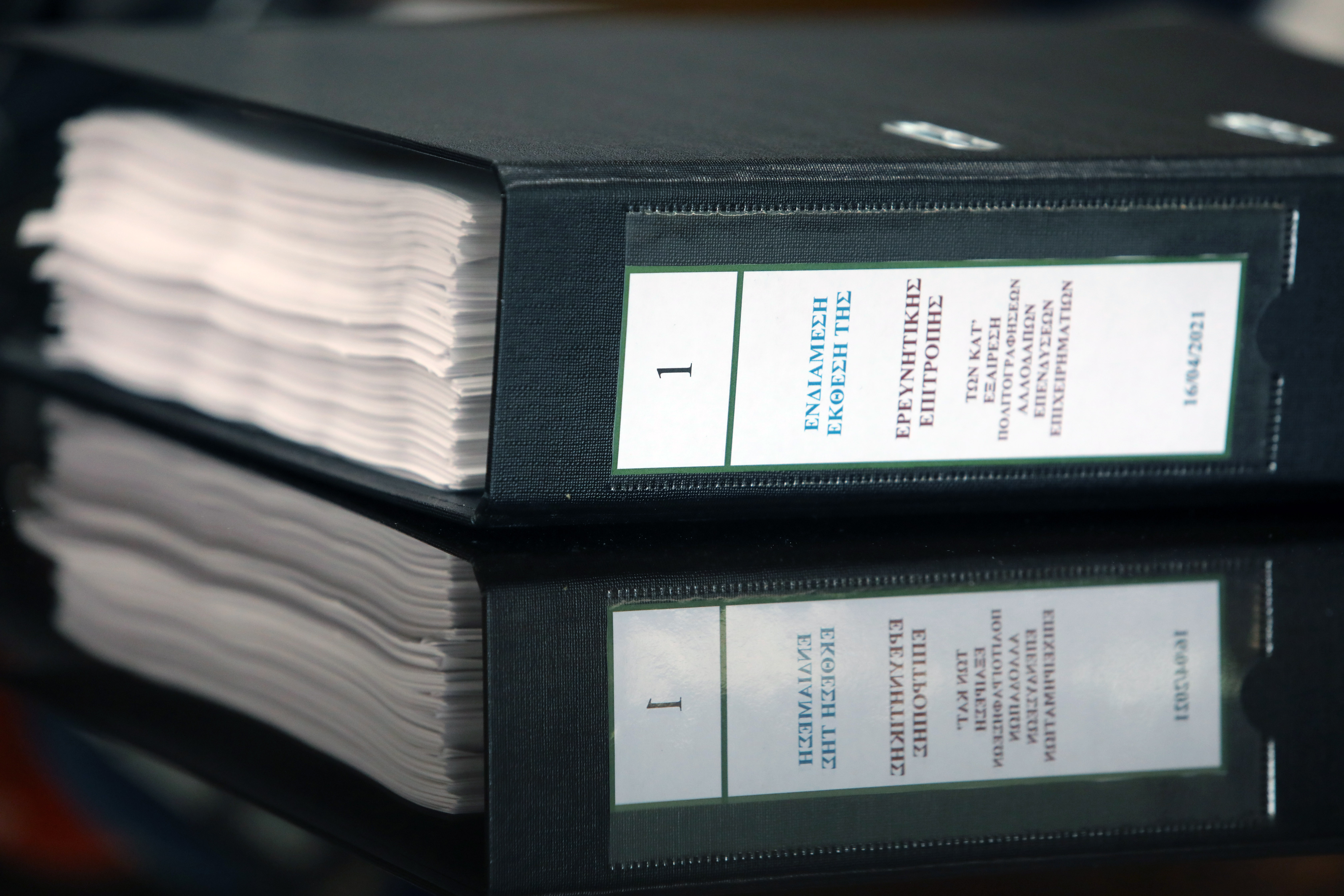 Committee member Demetra Kalogerou, who is also the chairwoman for Cyprus Securities and Exchange Commission, had told media in the past that primary focus would be on cases defined by the committee as high risk, while additional statements suggested that all cases would be examined.
The other two committee members who were present were deputy Auditor General Kyriakos Kyriakou, and Financial Commissioner Pavlos Ioannou.
Savvides recently criticized Auditor General Odysseas Michaelides over criticism regarding golden passports granted during a period not affected by the special probe.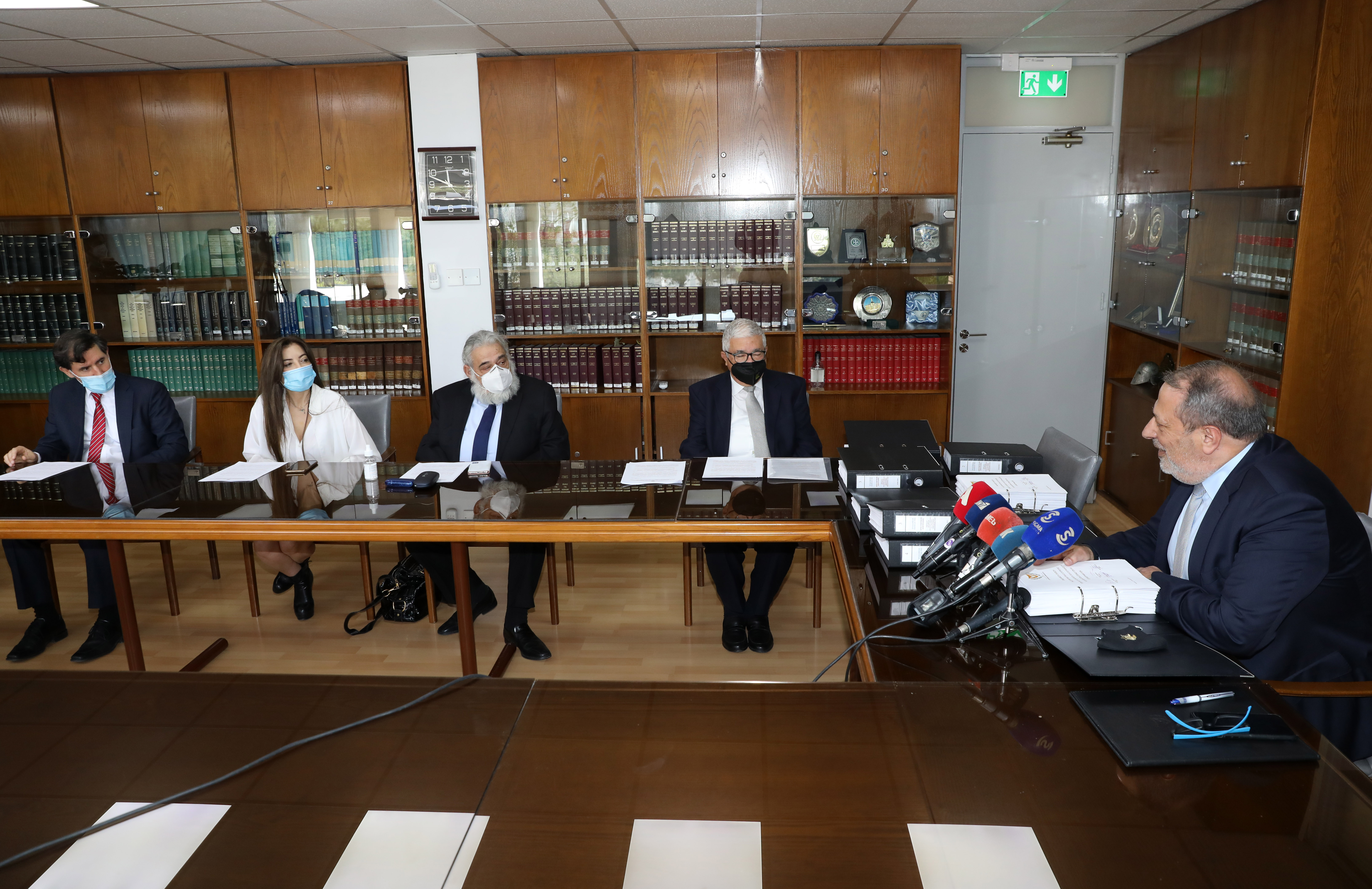 Michaelides incurred the attorney general's wrath after questioning legality for 221 naturalizations of foreign investors and their relatives between August 2020 and February 2021.
Savvides pushed back on the criticism saying there was "no bottom to the abyss," with government officials accusing the auditor general of ulterior motives including political aspirations.
Opposition parties have accused the government of trying to cover up corruption, which was exposed publicly by Al Jazeera investigative reports and secret videos.
Savvides has also been criticized of having a conflict of interest as he had served as a member of the President's Cabinet during a time when golden passport applications had been approved.