The creation of the EnterCY platform and application brings us one step closer to integrating technology into the tourist experience offered to visitors to Cyprus. A tool that creates personalized trips and recommends archaeological sites, venues, and services, as well as provides virtual navigation and enhances the visitor experience by providing content for over 200 tourist sites. It also provides audio guides and narrations, as well as virtual reality explorations and recreations of archaeological sites, monuments, and artifacts. Dr Andreas Konstantinidis, B. Professor, Faculty of Engineering, Frederick University, explained the details of this project, which is co-funded by the European Regional Development Fund and the Republic of Cyprus with a total budget of 1.2 million euros, at the app's presentation yesterday. The project is coordinated by the Fredrick Research Centre.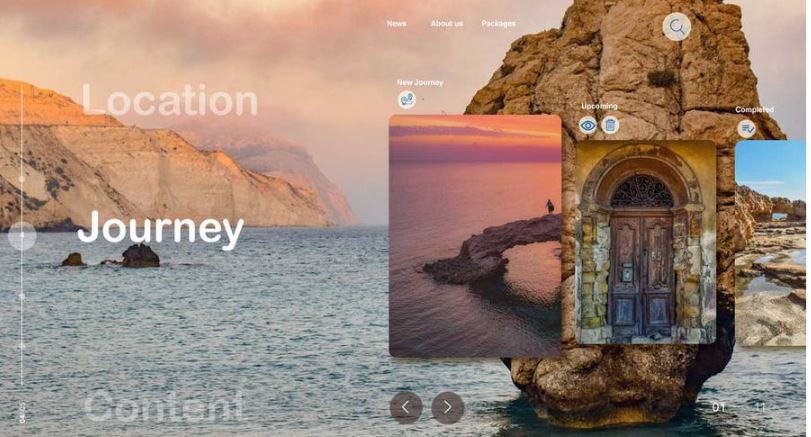 The goal of digitization
As Mr. Konstantinidis stated, the World Organization for Economic Cooperation and Development estimates that in the coming years, particularly in the post-COVID-19 era, the destinations that are already embracing digitization will attract more visitors. As a result, he said, it is important to provide the tools needed for the digitization of the travel industry. EnterCY, as an integrated pan-Cypriot digital platform, could take the lead in this effort by bringing together all initiatives to promote Cyprus's tourism product.
Virtual reality platform
The app is already available for iOS and Android devices, as well as online at https://www.entercyprus.com/el/.
The project combines cutting-edge technologies, such as virtual and augmented reality, automatic video creation (combinatorial reality), artificial intelligence - machine learning, semantic data management, big data management, and geolocation in both indoor and outdoor settings, to include content for all of Cyprus. Tourists who download the app on their smartphone will be able to create a profile and receive information about points of interest and attractions throughout Cyprus. The app will track the user's online behavior and offer personalized itineraries based on their interests, as well as various outreach activities to reach users and increase their presence on social networks. The platform and application are available in three languages: Greek, English, and French.
[This article was translated from its Greek original]