Energy planning, Cyprus problem, banking, finance and maritime affairs are on the agenda of the 14th Cyprus Summit organized by The Economist.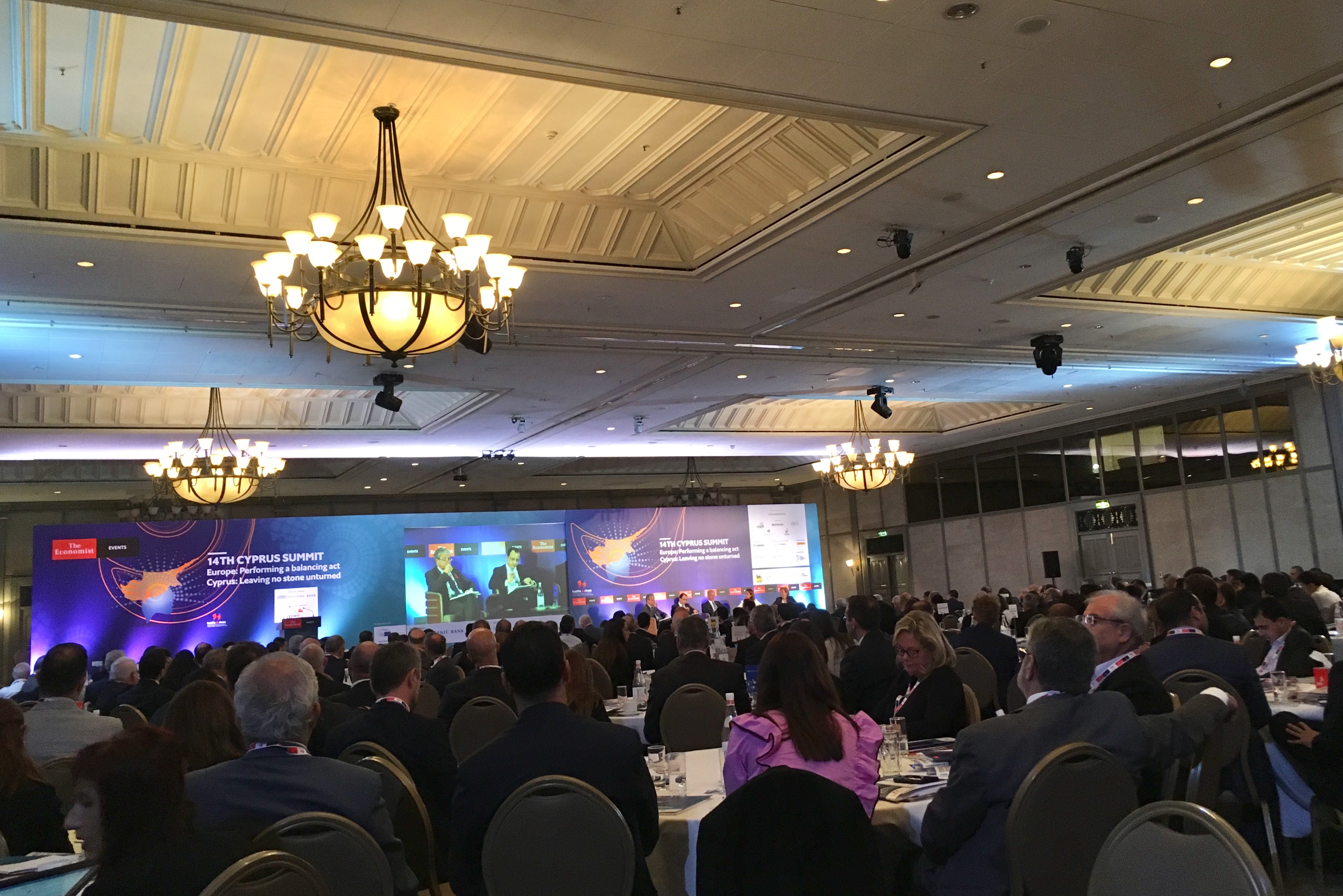 The Conference carries the title Europe: Performing a balancing act - Cyprus: Leaving no stone unturned. 
Speaking at the conference President Anastasiades said that Cyprus is too small to be divided. He said that the discovery of energy resources should be a catalyst for cooperation and prosperity in the region. The President made the case that all lawful citizens of Cyprus will reap the benefits of Cyprus's energy wealth.
Results of the exploratory drilling in Block 10 Exxon Mobil due to start on the 15th on November are highly anticipated, Anastasiades stated. The South East Mediterranean pipeline which is backed by the EU will ensure energy security for Europe.
KNEWS will cover the Economist Conference throughout the day.