File photo
In celebration of World Tourism Day, DP World Limassol, in collaboration with the Deputy Ministry of Tourism, hosted a special event last week for terminal passengers. The event's primary objective was to promote sustainable practices within the shipping sector.
On September 22, passengers arriving at Limassol port aboard the cruise ships MSC Musica and Norwegian Jade were treated to a unique experience. They had the opportunity to witness the talented Cypriot artist Iphigenia Papageorgiou in action, creating captivating artworks from recyclable materials. Inspired by the myth of Theseus and Ariadne connected to the ancient city of Amathus, which lies just outside present-day Limassol, the artist's creations aimed to champion sustainability and Cyprus's rich cultural heritage. Passengers also delighted in live traditional music performances.
Under the theme "Tourism and Green Investment," this year's World Tourism Day underscored the critical need for targeted investments in people (education and skills), the planet (infrastructure and accelerated green transformation), and prosperity (innovation, technology, and entrepreneurship).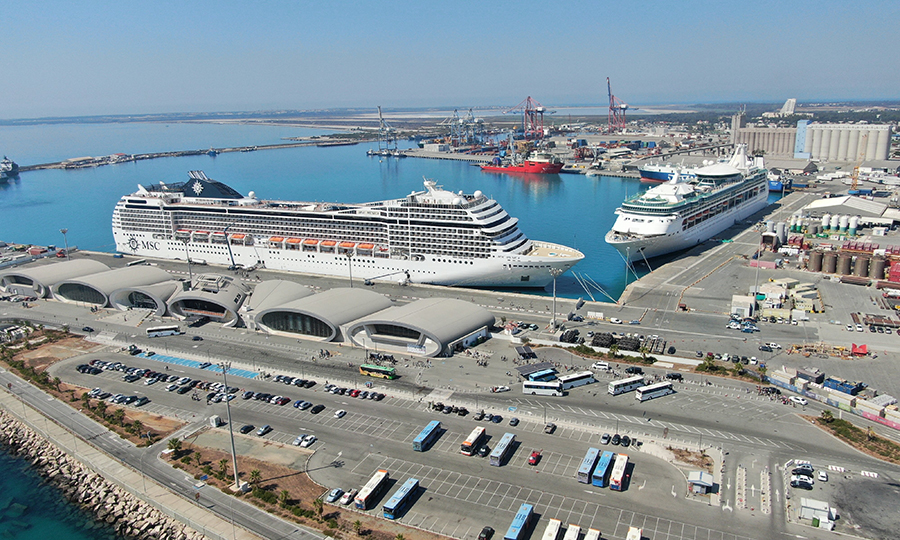 Reflecting on the event, DP World Limassol CEO Simon Pitout emphasized the company's commitment to sustainability: "As part of our dedication to driving the sector toward more efficient and sustainable practices, we are investing in zero-emission technologies and carbon offsetting. Our ultimate goal is to eliminate carbon emissions from our global operations, aligning with internationally recognized climate action frameworks, with a target of achieving zero emissions by 2050."
Mr. Pitout also conveyed his gratitude, stating, "This unique event aimed to showcase our commitment to responsible business practices while highlighting Cyprus's cultural heritage. I would like to extend my thanks to the Deputy Ministry of Tourism for their support of this event and their ongoing support of our efforts to establish the Limassol terminal as the premier port choice in the Eastern Mediterranean."
DP World Limassol anticipates approximately 200 cruise ships and over 300,000 passengers this year, with the highest passenger traffic expected in October and November.