Convicted felon who cooperated with police killed while driving in Larnaca mob-style assassination
A man who was in the witness protection program was killed Monday night on a coastal road in Larnaca, after his vehicle was riddled with bullets in what is believed to be a mob-style hit.
Local media said 34-year-old Marios "Mariouthkias" Georgiou from Larnaca was gunned down in Kiti on Monday night, while he was driving along the Meneou-Pervolia road around 9:10pm.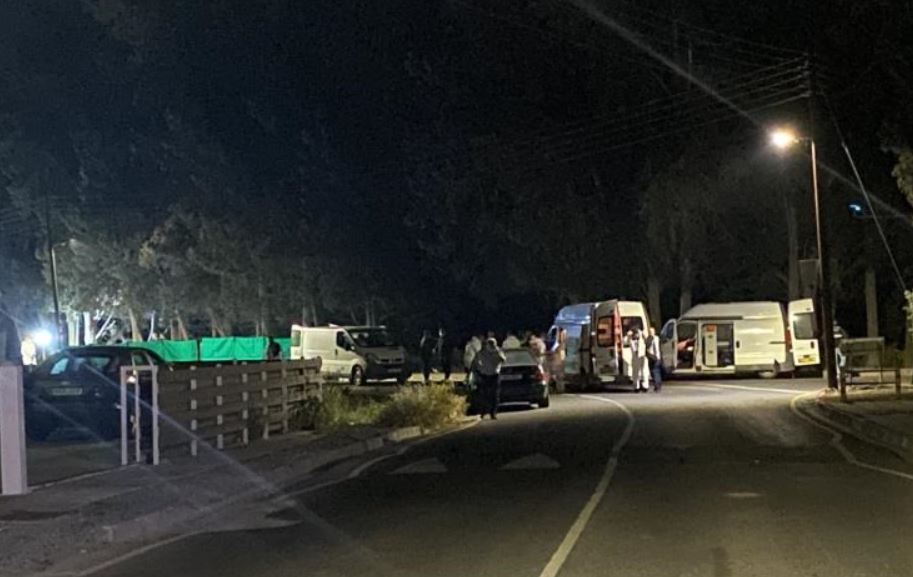 Police said Mariouthkias was shot multiple times, with local media saying he was driving alone in a Lamborghini that he had purchased hours earlier. State forensic examiners said the victim was shot in the head and both arms, while the exact number of shots was not immediately known.
Local media said the perpetrator or perpetrators were hiding behind a tree when shots were fired at Mariouthkias, who was driving home from the gym on what was described as his daily route. The car then drove into a ditch with the victim dying at the scene.
The victim, a convicted felon who was arrested in 2019 on drug trafficking charges, got a reduced two-year sentence after cooperating with police
The victim, a convicted felon who was arrested in 2019 in connection with a drug case, had been sentenced to two years on conspiracy felony charges, getting a reduced sentence after cooperating with police in a drug trafficking case.
Mariouthkias was known to police in connection with a number of cases, local media said. Previous reports said he and his co-defendant had entered the witness protection program after having cooperated with investigators.
Local media said police had been aware of death threats against Mariouthkias, with investigators suspecting a mob hit and seeking security camera footage to see whether they could identify any suspects.
Reports also said investigators were questioning a number of individuals who were known to have associated with the victim.
Larnaca police said they were investigating premeditated murder.