Cypriot police investigate whether Zaidan was forced into a vehicle and then possibly executed
There are new developments in the disappearance of ex-con and key witness Ahmed Zaidan, with crime investigators looking into allegations that he was seen being forced into the trunk of a car at gunpoint.
(Click here for an update to the story)
According to local media, CID Limassol has obtained new information in the disappearance of Ahmed Zaidan, a 31-year-old Limassol resident originally from Syria, who went missing on February 14.
Officers with metal detectors were combing the area, with reports saying investigators were trying to ascertain whether shots had been fired when Zaidan was allegedly kidnapped
Reports on Wednesday said a new witness account pointed to an incident in Erimi, on the northern outskirts of Limassol, where three men were seen forcing another man into the trunk of a vehicle.
One of the three men reportedly had a gun while the man being forced into the car was dressed in white, the same colour worn by Zaidan on the day he went missing.
Zaidan, whose disappearance was reported on February 20, is known to police and had served a one year sentence for burglary. He had been arrested along with a Kurdish man from Turkey last year in a high risk takedown in Limassol. 
Police believe he was kidnapped and possibly executed, while conflicting reports emerged last week over whether Zaidan was under the witness protection programme.
According to media sources, Zaidan had been approved to enter the witness protection programme as a key witness in other serious criminal cases, while it has not been established whether he backed out at the last minute or authorities had not provided him with a safe house.
A 40-year-old male from Jordan, who allegedly met with Zaidan on the day of the disappearance, was detained and later released, while a 35-year-old foreign national remains in custody in connection with the case.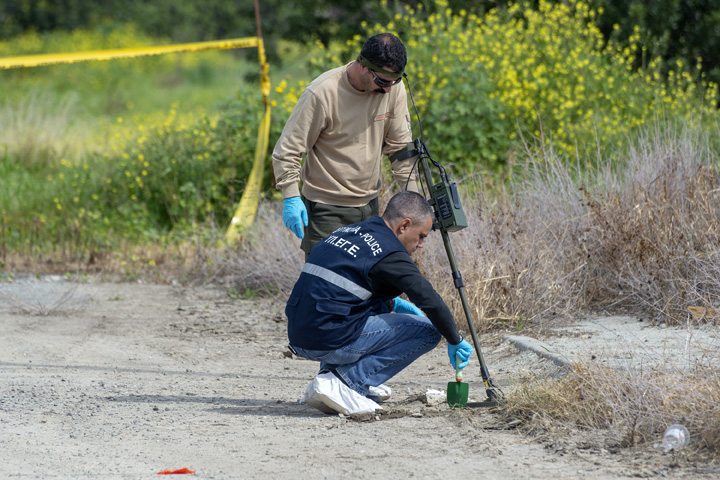 Another suspect, Mohammed Shafeeq Mohammed Mohammed, a 30-year-old Iraqi national, is also wanted in connection with the case.
Police, who said early on they suspected felony murder in connection with the missing case, did not share many details on Wednesday, saying the investigation was still in preliminary stages.
Law enforcement officers with metal detectors were seen combing the area in Erimi, with reports saying investigators were trying to ascertain whether shots had been fired during the kidnapping when Zaidan allegedly was shoved into a vehicle and was never seen again.