Police investigate road fatality in Limassol after elderly man's car collided with truck on local through road
Police are investigating a road fatality in Limassol after a rescue vehicle collided with a sedan, driven by an elderly man who was fatally injured.
According to local media, a rescue truck was moving along a main road Wednesday late morning in Limassol's Kato Polemidia area, when it collided with a saloon driven by 72-year-old Pavlos Dionysiou.
Limassol traffic police officials said Dionysiou, who hailed from Argaki in Paphos but was residing in Limassol, pulled up with his vehicle around 11am at a point where he entered the main road, colliding with the oncoming road rescue truck.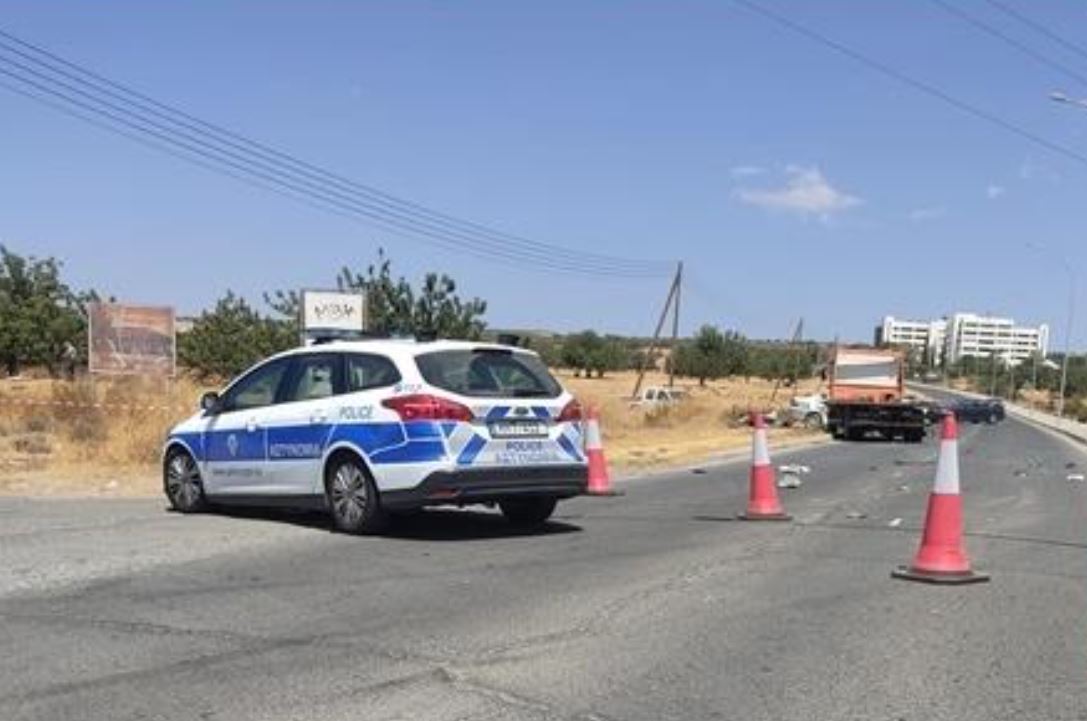 "As it was coming into the main road, under circumstances still pending investigation, it collided with a heavy type vehicle, a road rescue to be exact, which was moving along the main road," traffic police official Emilios Kafas said, adding that findings were still at a preliminary stage of the investigation.
Dionysiou was pulled out of the wreckage by fire fighters, while an ambulance rushed the elderly man to the Emergency Room at Limassol General Hospital where doctors on duty pronounced him dead on arrival.
"Whether there was speeding or negligence or anything else, this is something still being examined," Kafas said.
The driver of the road rescue vehicle was also taken to hospital but he was not in any immediate risk, local media said.