Source: Kathimerini.com.cy and CNA
Cyprus President Nikos Christodoulides and Greek Prime Minister Kyriakos Mitsotakis announced the establishment of a joint coordination body between Greece and Cyprus, during their statements, on Monday, in Athens.
As the two leaders said, entitled Supreme Council for Intergovernmental Cooperation, the new body represents a new page of cooperation and coordination between Athens and Nicosia.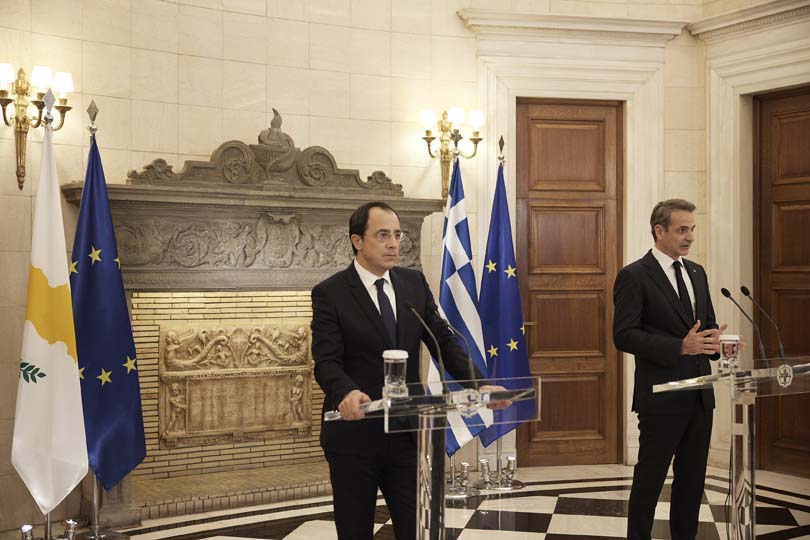 In his remarks, Greek Prime Minister Kyriakos Mitsotakis stressed that Athens supports the new Cypriot President's efforts for a more active European engagement on the Cyprus problem and underlined that the two countries have been on the same side for a long time.
Mitsotakis also noted that Christodoulides took office during a very difficult period of geopolitical instability and overt revisionism expressed by certain states. "It is necessary for Greece and Cyprus to pull together. Our joint efforts will start from the upcoming European Council," the Greek Prime Minister said. Against this backdrop, he underlined Greece's readiness to continue working for the common vision of a Cyprus settlement on the basis of UN resolutions and the bizonal bicommunal federation.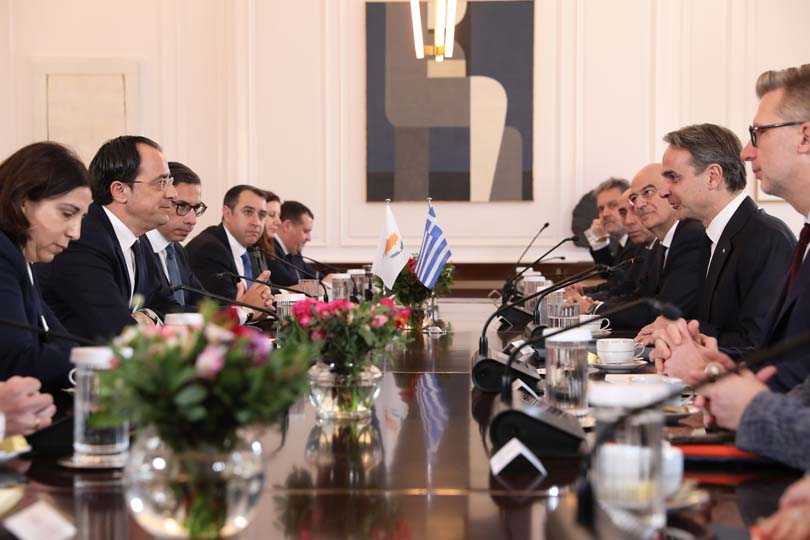 On his part, President Christodoulides underlined that his visit to Athens is more than symbolic, at a time when the two countries face common challenges both in the region and in their European family. "I briefed Mitsotakis on the need for more active EU involvement in the efforts to resolve the Cyprus problem. We are well aware that the situation is not easy but we are strongly convinced that the current situation cannot be the solution to the problem," Christodoulides said.
Earlier the two leaders had a one-to-one meeting followed by extended talks between the delegations of the two sides.